Turkey is a country that has a reputation for wonderful holiday resorts, exotic markets and beautiful landscape. The country also has an ancient culture and wonderful architecture.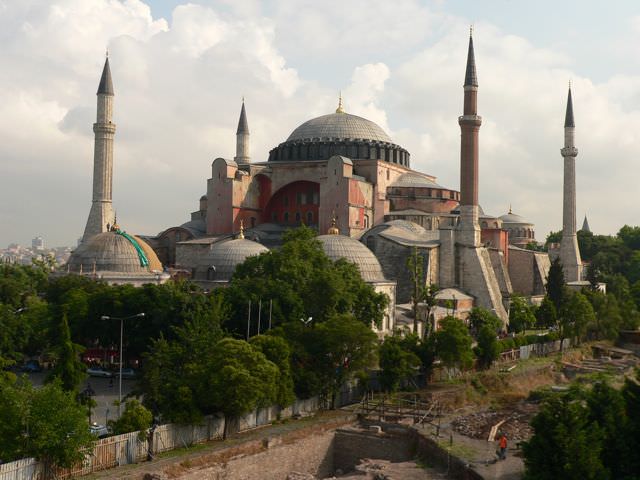 There's so much to do and enjoy here that any visitor will be spoiled for choice. Here we put together our list of five top Turkish treats that are just too good to miss.
1. A boat trip on the Bosphorus
This is the narrow strait of water that divides Asia from Europe and a night ferry ride starting from Istanbul, at the mouth of the Bosphorus, is an enchanting way to view this ancient city.
Your journey will end up on the opposite shores of Kadikoy, where you can spend some time exploring before grabbing a quick bite to eat.
2. Visit a harem 
It's not often that you'll get to see the inside of a harem, so the chance to visit Istanbul's Tokapi Palace is not to be missed! This is the building where the Sultan's numerous wives were housed and kept separate from the rest of the royal household. The building is still very beautiful and you should look out for some of the stunning mosaics that decorate the palace as well as enjoy taking a leisurely walk in the shaded courtyard.
3. Enjoy a Turkish meal
Turkish food is sophisticated and sensual. Most people are familiar with Turkish delight, but if you visit this country, you'll have to indulge in a proper meal.
The rice Pilaffs can be either meat based or vegetable based, and they are the most popular dishes. Turkish kebabs are also very popular, but these refined dishes, eaten in Turkey itself, bear little resemblance to their popular cousins that can be bought from street stalls the world over.
If you're looking for a truly authentic dish, look out for the lamb-based sebzeli kebab, cooked with aubergines, peppers and tomatoes before being delicately spiced.
4. Sun, sea and history 
With its balmy seas and long hot summer nights Turkey is a popular holiday destination. For a choice of Club Med resorts click here.
You'll be able to enjoy a traditional family holiday, or you'll be able to explore some of Turkey's wide range of stunning Roman ruins, including the amazing amphitheatre Aspendos (Aspendus).
5. The Grand Bazaar, Istanbul 
To fully appreciate the magic and mystery of Turkey you have to visit Istanbul's Grand Bazaar. Many of the stallholders speak English so use this to your advantage and haggle over the prices – it is expected.
The market is huge, covering over 61 streets, and you'll be able to buy almost anything you want here. Authentic Turkish glass lamps are stunning and the range of carpets is extraordinary so make sure you keep an eye out for those.