When you are looking for a holiday, sometimes what you really want is a well-kept secret location that isn't uncomfortably crowded. With the rise of Internet holiday bookings, people are finding more and more unusual and beautiful locations than ever before, but there are still some amazing places to holiday that have not developed into busy hot spots just yet.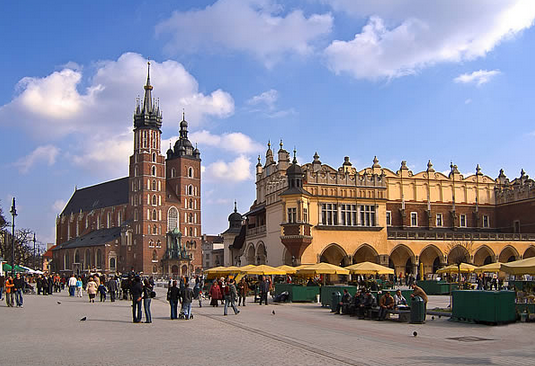 Here are three perfect locations to visit for that holiday of a lifetime.
1.     Costa Blanca
While you may think that the Costa Blanca is a bustling tourist location, you will find that the area has more to offer than you may have realised. Based in Alicante in Spain, the glorious Costa Blanca is peppered with amazing buildings, astounding mountains and excellent golf courses.
The small village of Villajoyosa, known for its stunning scenery and great chocolate, is proof that the Costa Blanca isn't all about just beaches. Of course, if you want sun, sea and sand, then that's always an option and with so many other activities on offer, you really will be spoiled for choice.
2.     Krakow, Poland
Many holidaymakers are seeking beaches and long days sitting by the pool, but for those who want to take a look at some amazing scenery, learn about the history of a location and drink in the local atmosphere, Krakow in Poland could be the perfect place.
A destination filled with exquisite art, dramatic history and huge markets in the main square, travel companies such as The Co-operative Travel have some great deals on trips to Poland. For a great learning experience and a chance to see some fascinating sights, why not consider Krakow for your next trip?
3.     Zermatt, Switzerland
For those who just love a skiing holiday in a perfect location, Zermatt is the ideal place to go on holiday. Worth visiting just to see the majestic Matterhorn Mountain in the Swiss Alps, Zermatt is a location brimming with great skiing opportunities and vibrant nightlife.
Not only is the area with challenging slopes and skiing and snowboarding lessons for those wishing to improve their skills, but Zermatt also has some great shopping and fine restaurants. When the snow is not at its peak, a little hiking can be fun too, so there is plenty to do on a memorable holiday in Zermatt.
There are so many fantastic destinations for your holiday – why not choose a hidden gem to visit today and you could find the holiday of a lifetime is just a few clicks away!