Although it may be a tourist destination all year round due its cultural significance, the city of Lisbon morphs into a summer seaside destination from April until October with its golden sand beaches and cool waters of the Atlantic Ocean. Whilst I was on holiday in Lisbon last summer, I escaped onto the beaches there and did my fair share of sightseeing. Lisbon also won a HolidayCheck 2013 Destination Award.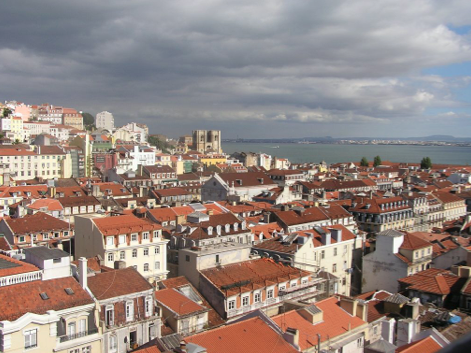 Things to do in Lisbon
I visited the indoor market, Mercado da Ribeira, and here there was an enormous array of seafood galore as well as the best Portuguese food. It is a great place to walk around and learn all about foods you never even knew existed.
A holiday in Lisbon is not complete without taking a ride on the trams which date back to the early 1900s. I took a tram ride to the Castelo de Sao Jorge, and the view from here over Lisbon was truly spectacular, whatever you do, do not come here without your camera!
The culture vultures should head to Gulbenkian Museum which houses a magnificent  collection of Egyptian, Greek, Roman, Islamic, Asian and European art. Some of the highlights include Rembrandt's Portrait of an Old Man, Rubens's Portrait of Hélène Fourment (said to be Gulbenkian's favorite painting), and works by Manet, Monet and Renoir.
Beaches
Naturally, we escaped the sun-baked streets and headed to the sandy beaches of the suburbs for one day. We took a forty minute train ride to Cascais where there are a number of fine golden sand beaches and a small centre with little shops, restaurants and bars.
Next to Cascais, lies Estoril Beach, which is a longer stretch of beach backed by Riviera-style hotels. This beach is perfect for sports such as beach football or volleyball. Cycling along this stretch of coastline also seemed to be highly popular and a great way to see the best views of the coast.
If you enjoy bathing in the warm sun, Lisbon is supposed to be one of the warmest and sunniest capital cities in Europe with average summer temperatures of 27º and a cool Atlantic breeze.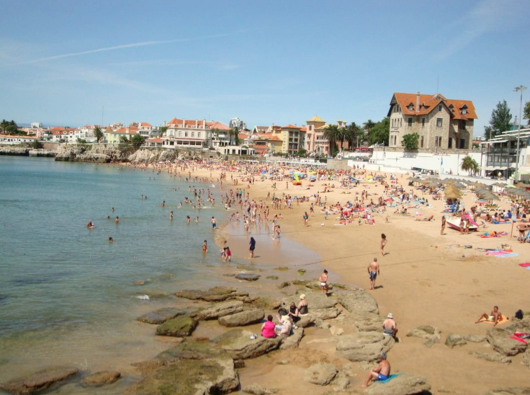 The white city
One of the main things which I noticed about the city is how bright and light it is. Lisbon is blessed with glorious Mediterranean sunlight that reflects off the white stone buildings. This intense sunshine gives off an array of colors over the white buildings and red tiles. It is truly stunning.
Wandering through the narrow streets of the old town, you can catch glimpses of the blue water in the distance. You can't miss the famous "25 de April Bridge", which is the massive suspension bridge which spans the river Tagus.
Eating
Portuguese cuisine is typically Mediterranean but with a lot more fresh fish and shellfish. The national dish is "bacalhau, " dried, salted cod and this can be found in a number of restaurants across the city. Lisbon is full of specialty seafood restaurants and another popular food they serve are grilled sardines and horse mackerel.
Don't panic all those who don't like seafood, there are other foods available! Meals usually incorporate a large amount of meat, in particular pork, hams and sausages.
Nightlife
Lisbon's nightlife, from my experiences, was much more lively in the Bairro Alto district. With an endless number of bars and restaurants, there is something to suit everyone from the cheap-and-cheerful to the more expensive and up-market.
The nightlife can range from traditional Portuguese music to jazz or electronica and for the serious party-animals there are plenty of nightclubs that are open until dawn.
Summer events in Lisbon
Lisbon's calendar is packed with fun festivals and cultural events throughout the year, but the summer months are when the city really comes alive with music festivals, outdoor jazz concerts and motor-racing events, there is something for every taste.
I visited the Festas de Lisboa which takes place in June and is probably the biggest event of the year.  This is an on-going event that takes place throughout June and includes street entertainment, festivals, cinema, music and theatre, parades and folk festivities. It mainly takes place in the historic districts of the town and is something definitely worth visiting if you are in Lisbon in June.
I also read about another event which runs from 2nd to the 11th August, here there will be a range of Jazz musicians, concerts and other music events at the Gulbenkian Gardens and the open-air amphitheater.