Whether it's a two-week safari in Africa, a road trip across California or a few weeks taking in the historical sights of China, we all have our own dream holiday. For some people the idea becomes affordable once they've got some equity in their property; for others an unexpected windfall provides the money they need to realise their dream.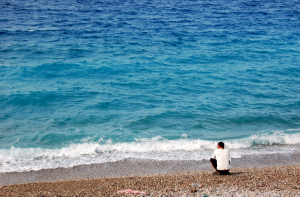 However, the trip of a lifetime doesn't have to be just a dream. With careful budgeting and a bit of self-discipline, a few months away doing something you've always dreamed of can be an achievable goal. And this budgeting is not just something to stick to before you go, but to maintain while you're on holiday too.   Research released by thinkmoney.co.uk shows that while three quarters of British people set a budget for spending money while they're away, four in 10 will overspend once they arrive. And of course, the longer your trip, the more luxurious the destination, or the more you plan to do while you're there, the more important it becomes to keep track of your daily costs.
The thinkmoney survey reveals that the top three things people tend to overspend on while away from home are food (particularly restaurant meals), – with 77% citing this; drink (42%); and activities (41%). These are all areas in which, with a certain amount of planning, a lot of money can be saved.
Depending on where you're off to, huge savings on food and drink can be made by not eating out three times a day. Consider a self-catering break, so you can buy all the groceries you need at the local market, and you'll save a fortune by not eating out all the time. Of course, it's nice to treat yourself while you're away, but if you want to save money consider eating at the restaurants and cafes set apart from the tourist areas. This is also a great way to soak up some of the local flavor.
Activities and days out was something that more than two-fifths of over-spenders admitted to being behind their budgeting downfall. Of course, you want to have a trip you'll remember forever, but don't get lured into booking everything through your tour operator once you arrive, as this can be an expensive way of doing it. Instead, research what it is you'd like to do before you go so you can find the best deals. Having a schedule you keep to while on holiday is another great way of managing your sending as you'll know exactly what to expect each day and how much you'll need to spend.
The survey also showed that 10 million Brits head off on holiday with no budget in mind at all. Again, on a short break some people will get away with doing this, but the longer your trip is, the more important it is to have a daily budget – and to stick to it. If you're visiting more than one country, research the relevant exchange rates before you travel so you can order the different currencies in advance. This is far cheaper than doing so at the airport. You could also invest in a currency card, which means you don't have to carry a lot of cash on you while you're away.
The most important reason to stick to a budget while you're on holiday is so that you're not worse off when you get back home. It's hard enough settling back into day-to-day life after the trip of a lifetime, without having to worry about money as well.
Ian Williams of thinkmoney commented: "Overspending can mean a real crash back down to reality after a break, and often makes coming home that bit more stressful.
"You can soften the blow to your wallet by making sure you stick to your budget and save up for any unexpected costs that might catch you off guard."
*(Image courtesy of sabbaticalscapes.com)