If world wonders, tasty tequila and cheap Spanish lessons sound appealing then Mexico is the next spot for you. There are lots of awesome places to backpack in the world these days but some people are getting a bit jaded by the same old tourist trails, Mexico will buck that trend. It's cheap, beautiful and there's enough to see to keep you occupied for months – if you spread your wings and head to this fascinating country make sure you don't miss you on these five cracking attractions:
1.Copper Canyon
Think Grand Canyon and then double it! The Grand Canyon's southern sister, the Copper Canyon in Northern Mexico could pretty much eat it alive! One look at this never-ending sight is enough to leave you bewildered at why it isn't the more famous of the two. The deeper the eye looks the greater the variety of luscious greens gets – it is truly breathtaking. For those with a gusto for adventure, a plunge further the Canyon floor is a must, where you'll find communities of Tarahumar, a people known for their unrivalled cross-country running ability, developed over generations of living on rough terrain. All in all it's very, very cool!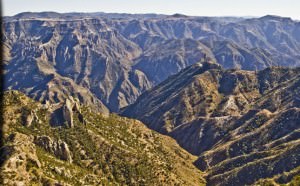 2. Fiesta
If you're in Mexico make sure you attend one of these crazy events! You'll struggle to find an explosion of intense colour, intoxicating vibrancy or an abundance of food and drink to rival these yearly events which have evolved over centuries from the Spanish tradition. They vary greatly. While many have taken on modern influences, such as the Morelia International Film Festival, which brings thousands to the streets every year for open air screenings of the work of young Mexican film-makers; others continue to revolve around traditional practices such as the floating downriver of the Virgin Mary's image at Tlatocalpan, an event that occurs alongside the nearby Veracruz-style music festival, Son Jarocho. Others to aim for, if possible, include the more arty Cervantino Festival in Guanajuato and the largest in the country, which takes place in Mexico City, named quite simply, Festival de México. Check your dates and try to get yourself down to one, and don't plan anything to hectic the next day 😛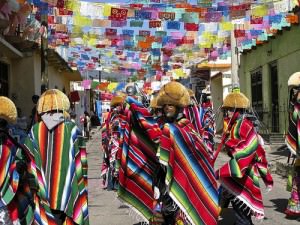 3. Cabo San Lucas
While it's not the most rugged of backpackers' scene, Cabo San Lucas is immensely popular with most tourists as a place to live the highlife by the coast, with reams of bars, boutique shopping areas, holiday markets, and of course long stretches of beach. It really is the place for anyone looking for the ease provided by solid tourism infrastructure and to spend days snorkelling, diving, fishing, golfing, surfing and and nights drinking tequila an dancing to the sounds of latin music. On top of that, the El Arco de Cabo San Lucas, an entirely unique rock formation that appears to have grown out of the turquoise sea water surrounding it, is definitely worth a look.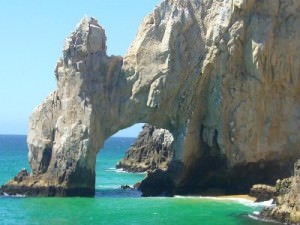 4. Isla Mujeres
A geographical hop, skip and jump from the battered tourist trail of Cancun, Isla Mujeres could not be further away in spirit and general atmosphere. The 30 minute boat ride from the hustle and bustle, over cool blue waters and under clear wispily clouded skies should be enough to bring you down to the pace of this sleepy little islandand you'll be happy with the escape from Cancun I promise you that! With everything you need for an idealistic spell of beaches, books and cocktails, it is perfect place to take a beach breather if you're mid backpack-tour or on a quick getaway. For those in need of a bit more activity, it is also and home to the quite remarkable Isla Mujeres turtle farm.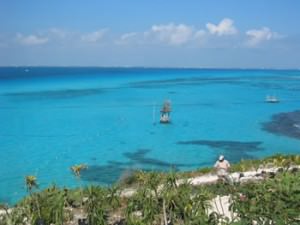 5. Chichen Itza
One of the New Seven Wonders of the World Chichen Itza sits near Mexico's eastern coast, showing off the famous temple of Kulkulan, the execution spot in Mel Gibson's Apocalypto. A tad older than Hollywood however, the sprawling archaeological complex actually dates back over 1500 years, to the time of the Maya, a people later found to be particularly advanced for their time, in areas such as mathematics and astronomy. For those who wish to soak up the facts and figures, marvelling at the achievements of an ancient civilization or those who fancy a day of wandering around and admiring the sites, Chichen Itza is an absolute must. This is a facebook profile pic waiting to happen!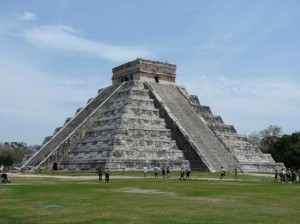 Ok guys so this awesome county offers backpackers so much, all at bargain basement prices, but you'd mad to miss any of these gems while your on your Holidays in Mexico. So grab your sombrero and a bottle of tequila and enjoy! Happy travels J