The 25 Best Treks in the World
I'm currently on a mission to be the first person to visit every country in the world, North Pole,  South Pole, and to climb the Seven Summits (the explorers grand slam). With my Seven Summits goals, I've been doing a lot of trekking and hiking over the last couple of years. With that in mind, I wanted to list the 25 best treks in the world. Don't worry, they don't include summiting K2 or Everest, but rather multi-day treks that most people would be able to take on.
I've included the difficult rating, and the price, so you can get your head actually getting out there and doing it. I've done about half of these, and the other half are on my bucket list, I'd love to know which ones you want to tackle. Anyway, enjoy!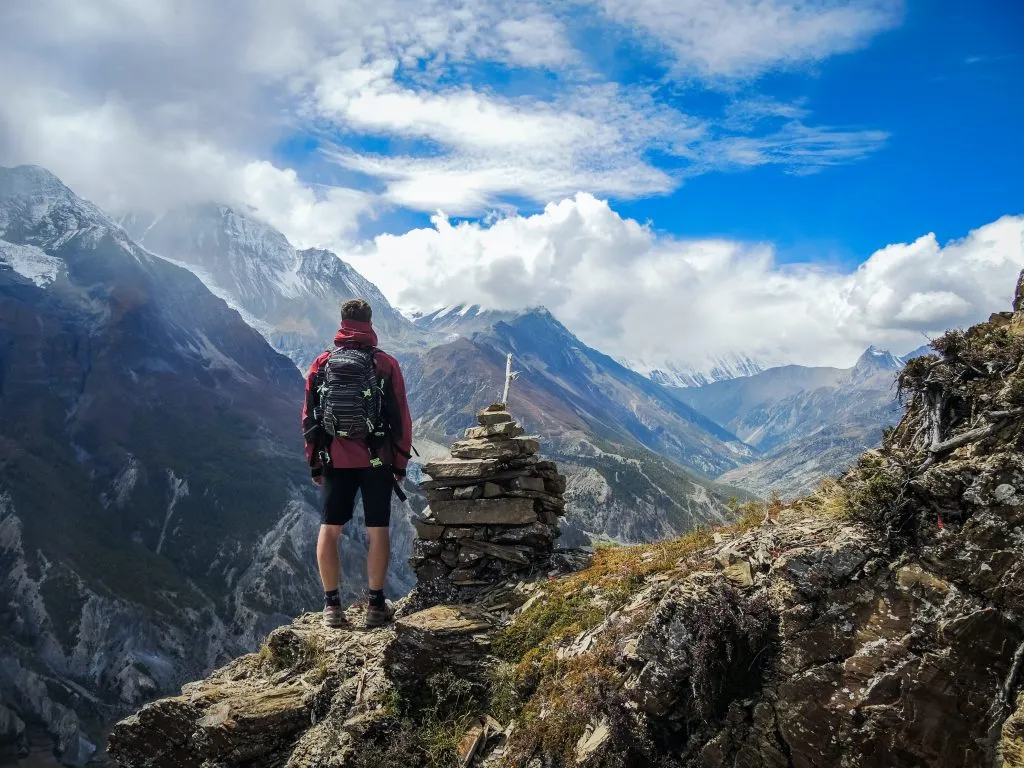 Everest Base Camp, Nepal
Number 1 on the best treks in the world? Certainly one of the most popular, and absolutely one of the best treks I've ever been on. Sure, you'll have to share it with a fair few other trekkers, but that often adds to the fun of it, and the camaraderie in the tea houses is great.
The Everest Base Camp Trek starts with a flight into Lukla, the world's most dangerous airport!, and from there it's quite a high altitude throughout, ending up over 5,000m. But this is the Nepal you dream about, pagodas, prayer flags and snow-capped mountains, culminating in seeing Everest itself with your own two eyes. It's actually a pretty emotional thing. Anyway, this should be on everyone's bucket list!
WHERE IS IT AND HOW DO YOU GET THERE?
Nepal. You fly to Kathmandu, Nepal's bustling capital, and then take a domestic flight to Lukla airport. 
DURATION:
11 to 14 days to Everest Base Camp and back. Normally 12 days: 8 days to hike from Lukla to Everest Base Camp and 4 days back to Lukla
DISTANCE:
130km round trip (65km from Lukla to Base Camp)
BEST TIME TO DO IT?
February, March, April and May (pre-monsoon) and September, October, November and December (post-monsoon). Best months are March, October and November.
HOW MUCH DOES IT COST?
To do it without a guide, on a tight budget, is about $700.
I personally recommend doing it with a guide, so you can enjoy everything without the stress of organising and navigating everything. To do it with a guide is about $1500. You can book it HERE. 
DIFFICULTY RATING
8/10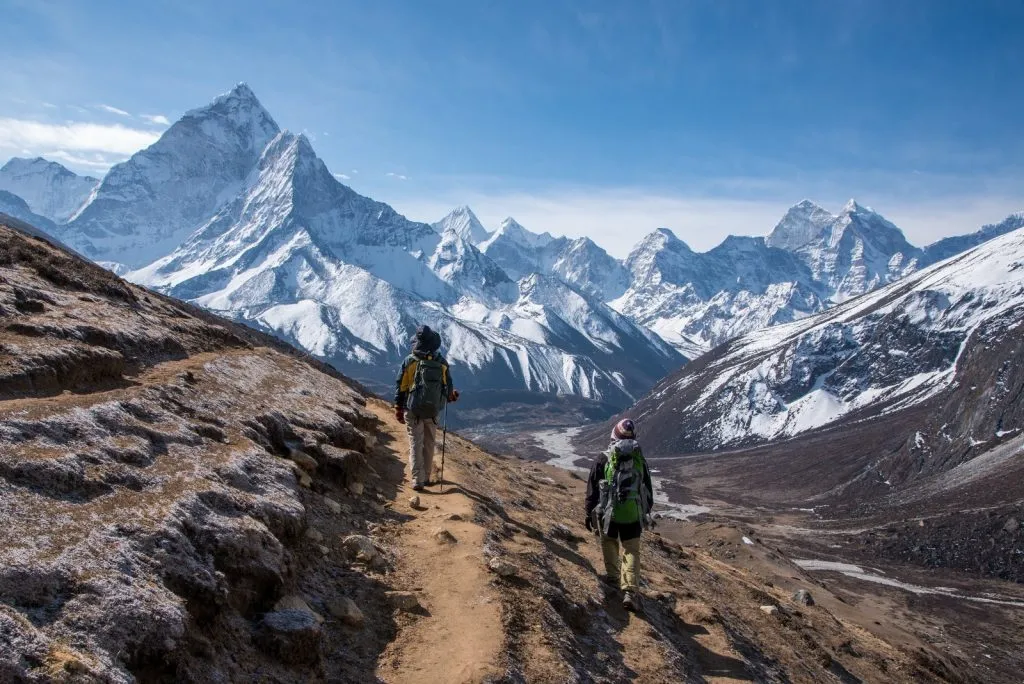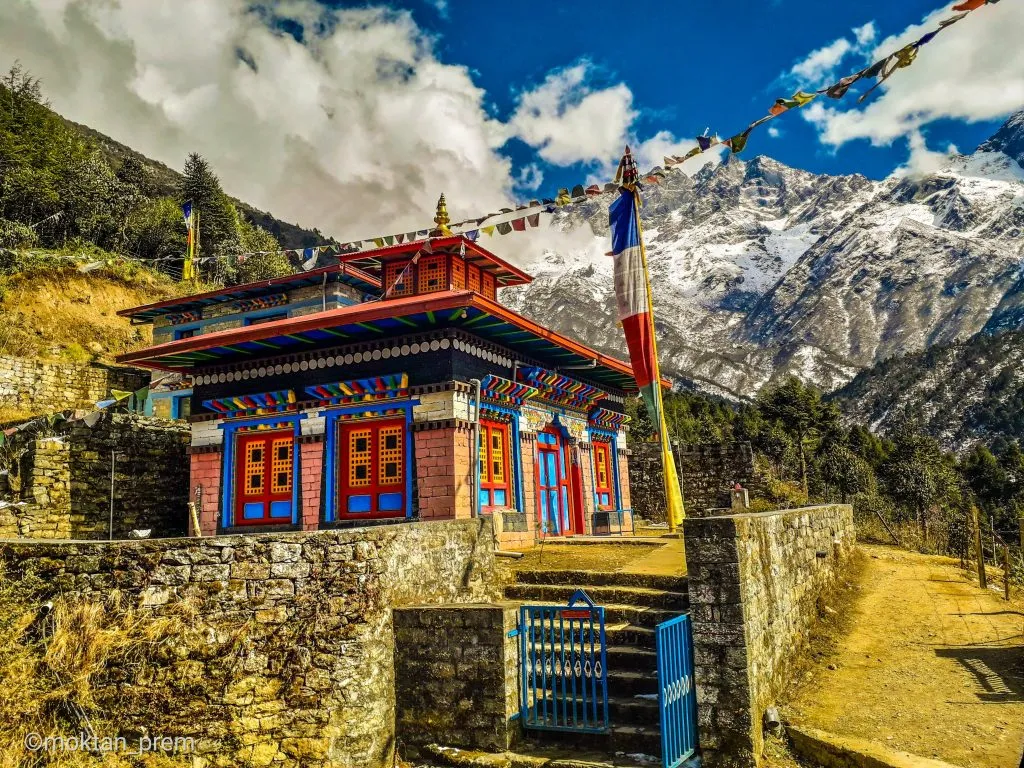 Easily one of the best treks in the world. Where else can you pop off for a week and return to claim you have climbed to the Roof of Africa, at nearly 6, 000 metres? There are a variety of treks up the mountain so you can choose one to suit your skills (and budget as the longer you stay on the mountain the more expensive it is).  The Marangu Route is the most popular, although possibly people book this under the false impression that as it is the only route with hut accommodation and may be more comfortable.
However, there is something to be said for avoiding the somewhat overcrowded hut areas and opting for the peace and solitude of a camping route such as the Rongai.  The summit itself is truly spectacular as you stand in awe of the shining icefields and beyond to the Tanzanian plains below which are basking in the heat just as you are currently freezing in sub-zero temperatures.  But remember that pint of local Tusker beer in the sun is only a few day's trek downhill.
WHERE IS IT AND HOW DO YOU GET THERE?
In Tanzania, East Africa. You fly to Dar Es Salaam (don't stay there, it's awful!), then connect domestically to either Arusha airport, or Kilimanjaro airport. From there you base yourself in either Arusha, or Moshi. 
DURATION:
5-10 days depending on the route. 3/4 days are possible if you're a beast.
DISTANCE:
120-140km round trip
BEST TIME TO DO IT?
December to March, and June to October. Try to avoid November, April and May.
HOW MUCH DOES IT COST?
It's impossible to do without porters and guides, as a means to support the local economy. Trips start around $2k, YOU CAN BOOK HERE. 
DIFFICULTY RATING
7/10 for an average person. If you're fit, and regularly exercise etc then it's not too difficult at all. 4/10 perhaps.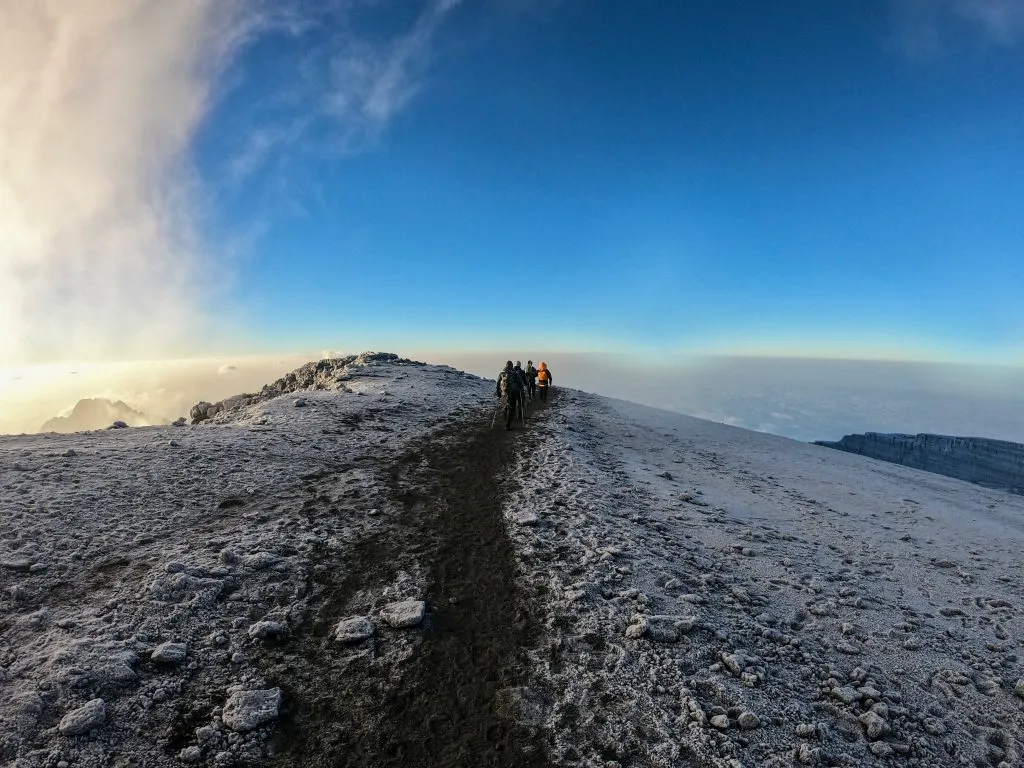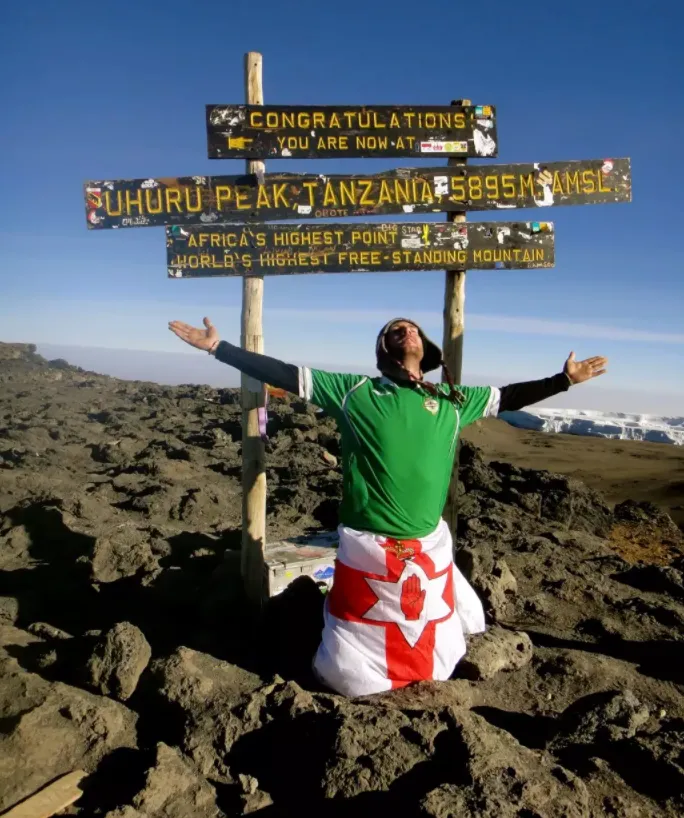 Torres Del Paine 'W' Trek, Chile
The 'What?' Circuit some might say.  But once you mention Torres del Paine, the legendary national park deep in the heart of the famous wilderness that is Patagonia then all becomes clear.  This is one of those places that can truly only be fully appreciated by getting out and exploring on two feet. 
Leave the sightseers behind on the catamarans gliding the stunning glacial waters of Lake Grey (a misnomer if ever there was one) and trek to the viewpoint overlooking the Grey Glacier where it tips its glistening icy mass into the aquamarine lake.  Continue through the French Valley surrounded by soaring granite peaks and tumbling glaciers and on beneath the magnificent Cuernos (the 'horns' to the park's 'towers'). 
The final day is spent on a more challenging scramble over giant boulders up to the base of the towers themselves – the climax of any visit to the park. Standing beneath these truly dramatic spires you simply cannot believe that people actually climb their seemingly insurmountable walls.  The entire landscape is inspirational and utterly unique to Patagonia. You feel, indeed, as if you are at the 'ends of the earth'.
WHERE IS IT AND HOW DO YOU GET THERE?
In Chile. Punta Arenas Airport is the closest airport. You can reach there by flight from Santiago, Chile's capital city. Then take a bus ride from Punta Arenas to Puerto Natale and to Torres del Paine. 
DURATION
:
4-6 days. However, plan for at least one week in case of delays or weather issues.
DISTANCE:
100 km trek. You can opt for a longer 'O' version if you have the time and budget.
BEST TIME TO DO IT?
It is open year-round, but you will need an official guide from May 1 to the start of September. You will be fined if you are caught hiking without one.
HOW MUCH DOES IT COST?
A guided 5-day trek will cost you about $1000.
DIFFICULTY RATING:
5/10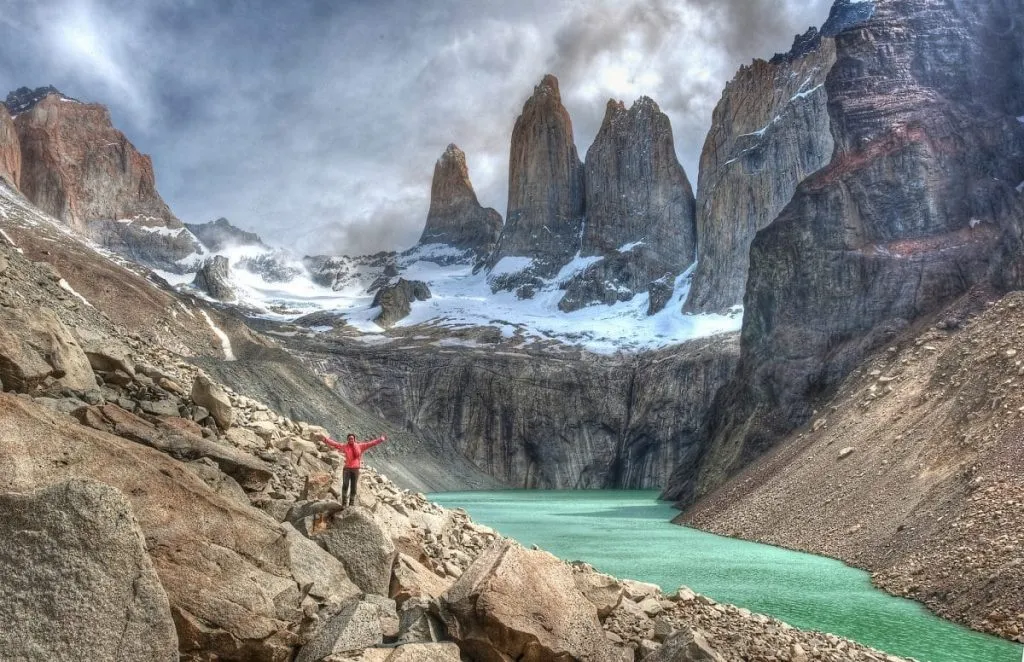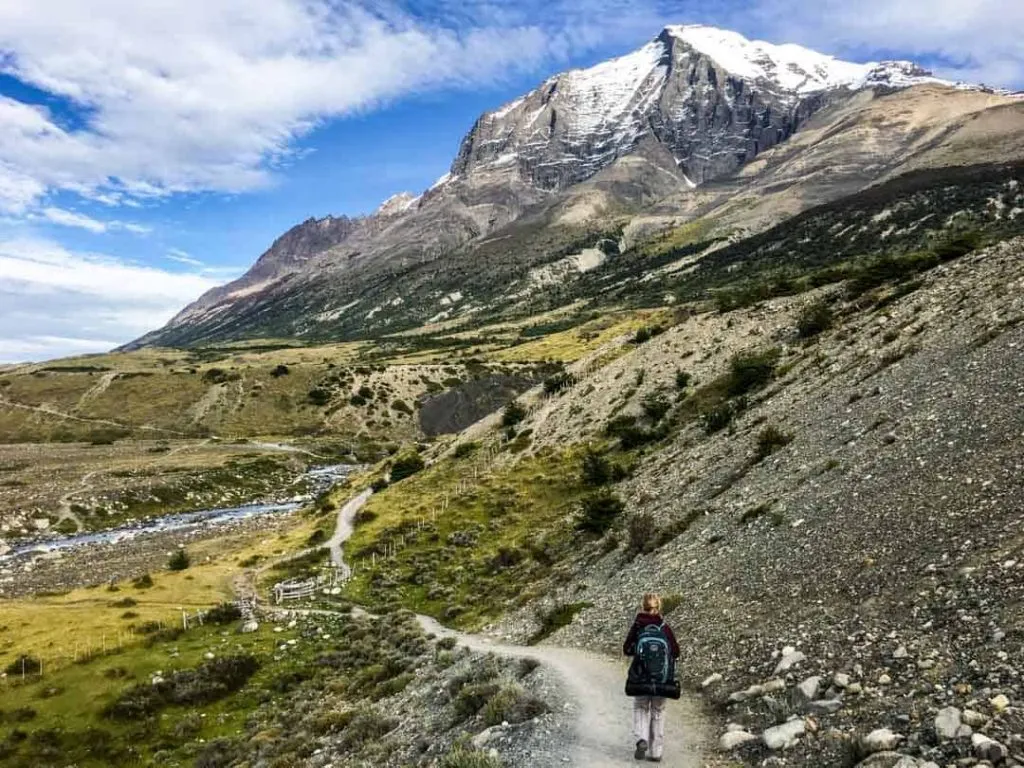 Inca Trail, Peru
One of the best known of the best treks in the world. Well you can take the train with the rest of the day tourists from Cusco arriving en masse at this incredible Incan citadel OR you can take this timeless classic four-day trek through the Andes where the lush scenery and soaring mountain peaks take your mind off the back-breaking struggle to ascend to such high points as 'Dead Woman's Pass', battling the altitude, challenging the knees on long, steep descents and awkward high-rising Inca stone steps. Doesn't sound appealing? 
Then just think about that final morning, having risen at 4am in no doubt freezing temperatures, for a few hours final up and down slog to arrive at the legendary Sun Gate and watch as the mist slowly clears and there, beneath you, emerges piece by piece, the magical hidden city of Machu Picchu.  And you have it all to yourself.  Never again will you recreate that feeling the explorers of old must have felt on stumbling upon some long lost treasure.  And it is worth every aching muscle I assure you.
WHERE IS IT AND HOW DO YOU GET THERE? 
Cusco, located in Peru, is the trailhead. Fly into Jorge Chavez International Airport in Lima, the capital of Peru. From there, get a domestic flight to Cusco.
DURATION:

4 days.
DISTANCE:
The good news is that it is only 43km. The bad news is that most of it is up steep.
BEST TIME TO DO IT?
May to September is the dry season and the ideal time to visit.
HOW MUCH DOES IT COST?
The trek typically costs anywhere from $500 to $1,000.
DIFFICULTY RATING:
5/10
The Camino de Santiago, Spain
Spain's Camino de Santiago is not only one of best treks in the world, but an important pilgrimage route for the Catholic followers. But, you don't need to be a devotee to enjoy this trek. The route is open for all travelers and has eight different starting points. You can choose from any one of them based on your preferences. I personally recommend Camino Francés (the French Way) and if you are looking for a less crowded path, then go for Camino Primitivo (the Original Route) or Via de la Plata.
Whatever path you are choosing, this month-long quest is sure to move you physically, psychologically, and spiritually. The trail takes us through the Spanish countryside with a hundred-year-old town, captivating sceneries, and beautiful vineyards. Feeling excited? Then there is more. Though an old pilgrimage route, the infrastructure here is really good. The tracks or pavement are well maintained and this means you don't need much technical walking.
Unlike a countryside hike, there are various accommodation options for those who are on a budget or looking for a little bit of luxury. When you finish the trek, you will get a 'Compostela', a certificate for your efforts from the pilgrim's office in Santiago de Compostela.
WHERE IS IT AND HOW DO YOU GET THERE?
In Spain.  Fly into Biarritz, and catch a bus to nearby Bayonne. You have to travel by rail from there to Saint-Jean-Pied-de-Port.
DURATION:
30-35 days, based on the route you take.
DISTANCE:
780km, if you are taking the French Way
BEST TIME TO DO IT?
May-June and September. The weather is more lovely and has fewer chances of downpours.
HOW MUCH DOES IT COST?
A 30-day walk would cost around $900- $1800.
DIFFICULTY RATING:
3/10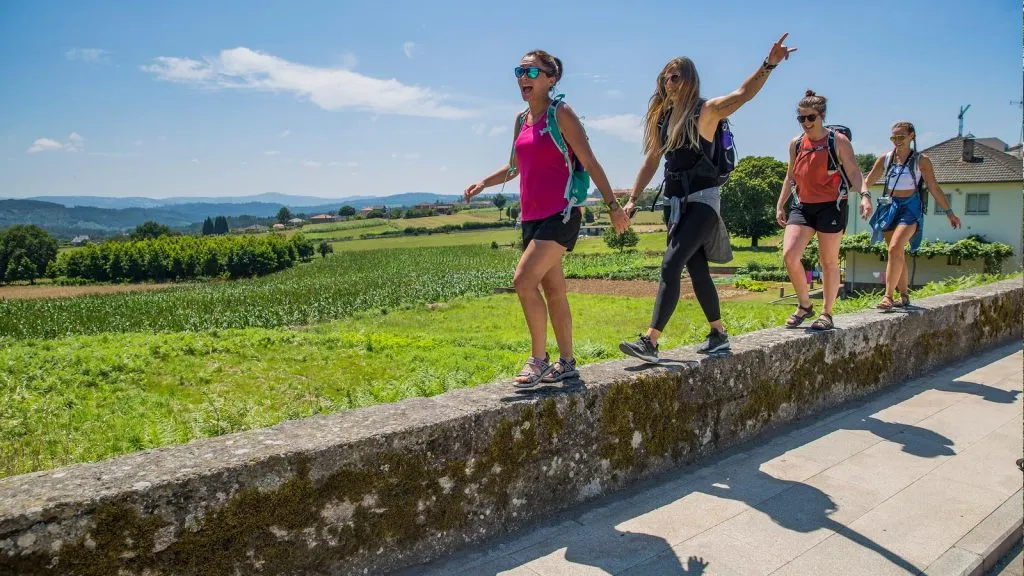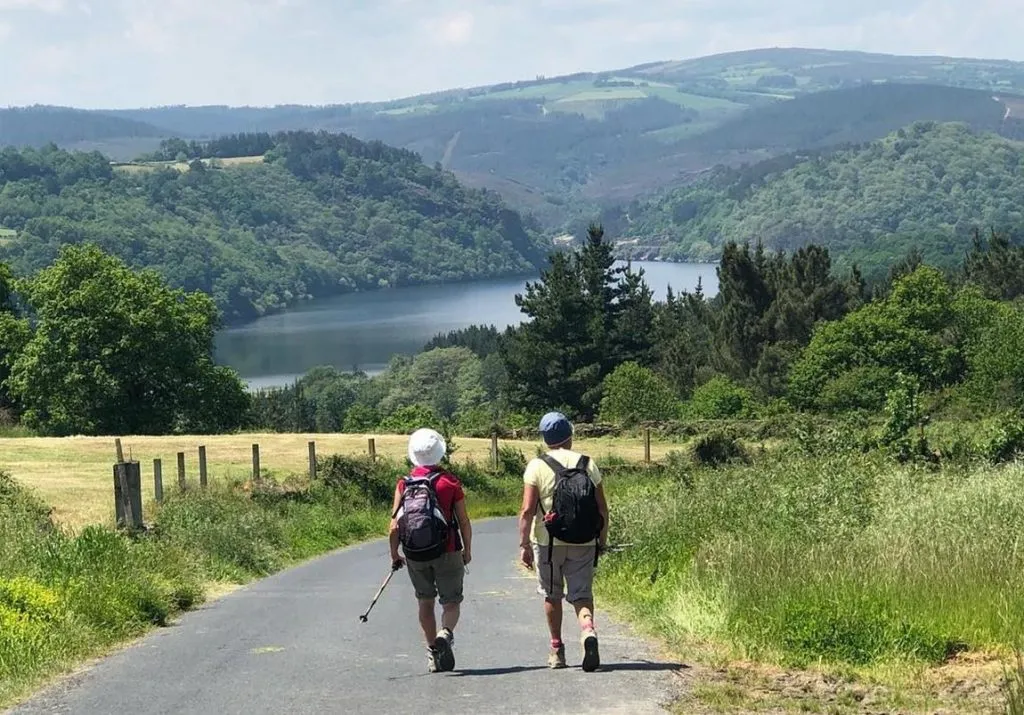 The Long Range Traverse, Newfoundland, Canada
If you are an adventurer like me, then you will surely enjoy trekking through this remote Newfoundland backcountry of Gros Morne National Park. With no official trails, only your (or your guide's) confident map-and-compass experiences and other backcountry skills will be there to navigate you. You will have to make it through the thick fog, ever-changing weather, breath-taking sceneries, and absolute remoteness.
The journey is sure to reward you with its rich sense of wilderness and some of the most captivating landscapes you can ever find. Before you go forging into the thick and unforgiving Northeastern wilds, you have to complete a compulsory preparatory routine that includes a safety video, an interview with a ranger, and a navigation exam. The hike takes you across the stunning, freshwater Western Brook Pond and into the dense, difficult-to-navigate forest, thick with carnivorous pitcher flowers and amber-colored cloudberries.
Don't worry about the overnight stops, as there are several navigation checkpoints where you can pitch your tent and rest.
WHERE IS IT AND HOW DO YOU GET THERE?
Located in Newfoundland near Rocky Harbour, Canada. The closest airport is in Deer Lake. You can get a cab or bus from there to Rocky Harbour.
DURATION:
4-5 days.
DISTANCE:
35km.
BEST TIME TO DO IT?
The route is open from June 15 to September 15. It is best to visit between May and September.
HOW MUCH DOES IT COST?
A guided hike will cost about $1400 dollars. If you are an expert in maps and navigation, then you can do it self-guided for less than $100.
DIFFICULTY RATING:
9/10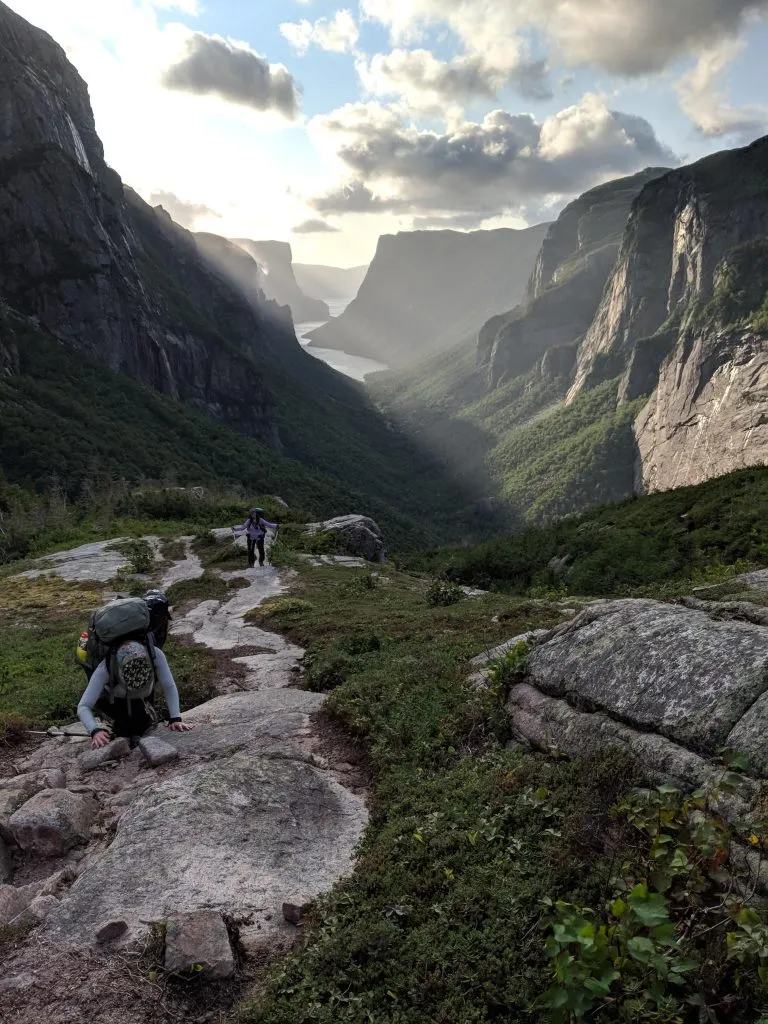 John Muir Trail – California, USA
Named after the famous naturalist John Muir, this 340km long trekking route stretches over the famed Sierra Nevada mountain range and visits some of America's captivating national parks: John Muir, Yosemite, and Ansel Adams Wildernesses, Kings Canyon and Sequoia National Parks.
The trek lets you enjoy the breath-taking views of the endless peaks and lakes. Each of your days will start with a gorgeous sunrise blooming on the horizon and filling the landscape with its golden shades. The trail has some of the best backcountry campsites in the country and at night you can gaze upon the brilliant starry night sky. Before you start the long hike, make sure that you get an official permit. If you are trekking southbound, you will feel the elevation in the landscape as you process.
Along the way, there are some great places where you can take a swim if you want. But, they can be frigidly cold at times. So, it is better to follow your guide's instructions on this.
WHERE IS IT AND HOW DO YOU GET THERE?
Located in the US. Fly into Mammoth airport, California. From there, it is easy to get public transportation through Highway 395.
DURATION:
3 weeks. Some people take upto a month to finish it.
DISTANCE:
340km
BEST TIME TO DO IT?
July to September is ideal for casual backpackers.
HOW MUCH DOES IT COST?
You will probably spend up to $1200.
DIFFICULTY RATING:
 5/10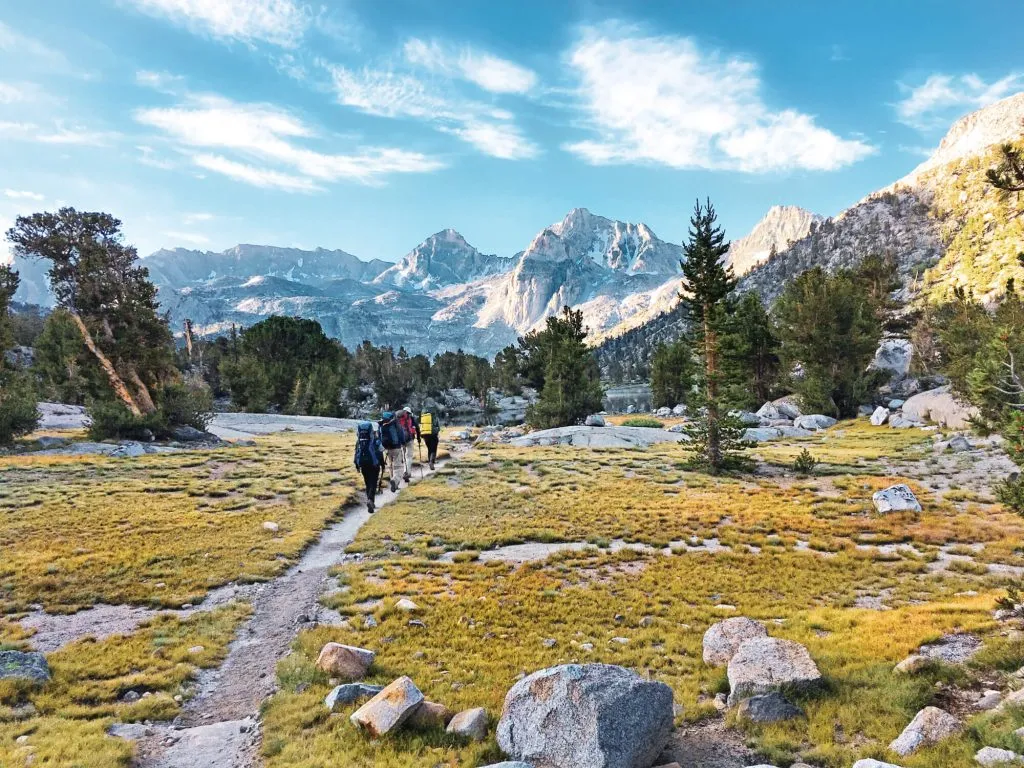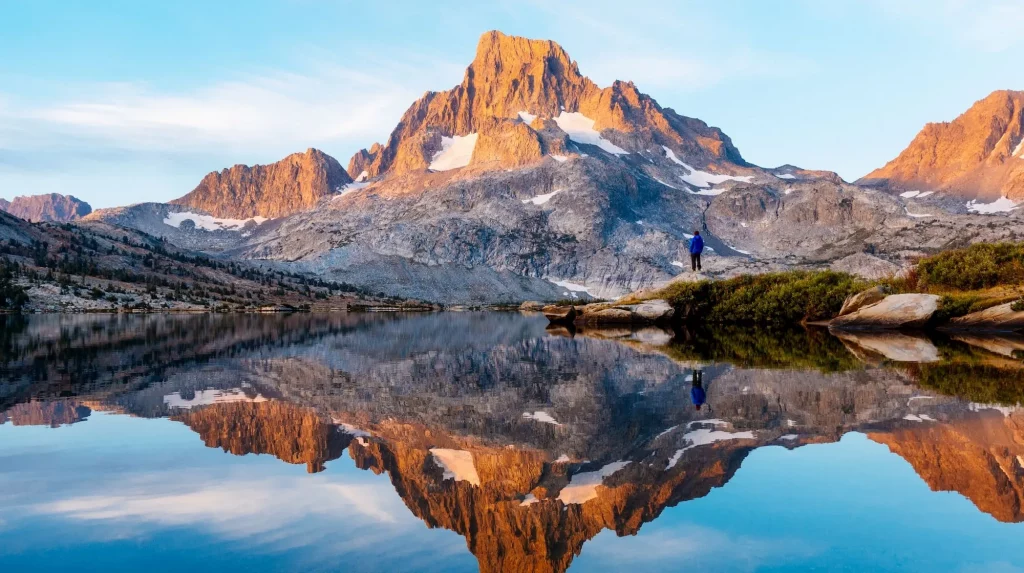 Mount Roraima –Venezuela
The floating mountain of the Great Savannah! You heard it right. Mount Roraima is a flat table mountain with sheer cliffs that give out the feeling that it is floating among the clouds. This hidden treasure in the lesser-known parts of South America deserves to be at the top of any backpacker's bucket list. This mountain is the highest among the several table mountains seen scattered over the grasslands of the Gran Sabana region.
Hiking Mount Roraima through the Paraitepui route is the easiest way to climb the mountain. The route involves some river crossings and climbing rugged and slippery trails to reach the summit.  The mystic mountains have inspired many stories and myths for centuries and even today. As you make your way through this enchanting terrain, you will start to understand why. The unique plants, interesting caves, oddly-shaped rocks, and the spectacular waterfalls of the region can make your trek feel like a true adventure.
WHERE IS IT AND HOW DO YOU GET THERE?
In Brazil. Get to Boa Vista, the capital of the state of Roraima. Take a bus from the Terminal do Caimbé (Caimbé Terminal) bus station to Pacaraima.
DURATION:
9 days.
DISTANCE:
45km.
BEST TIME TO DO IT?
The dry season from December to April.
HOW MUCH DOES IT COST?
The trek will cost you $1500. 
DIFFICULTY RATING:
6/10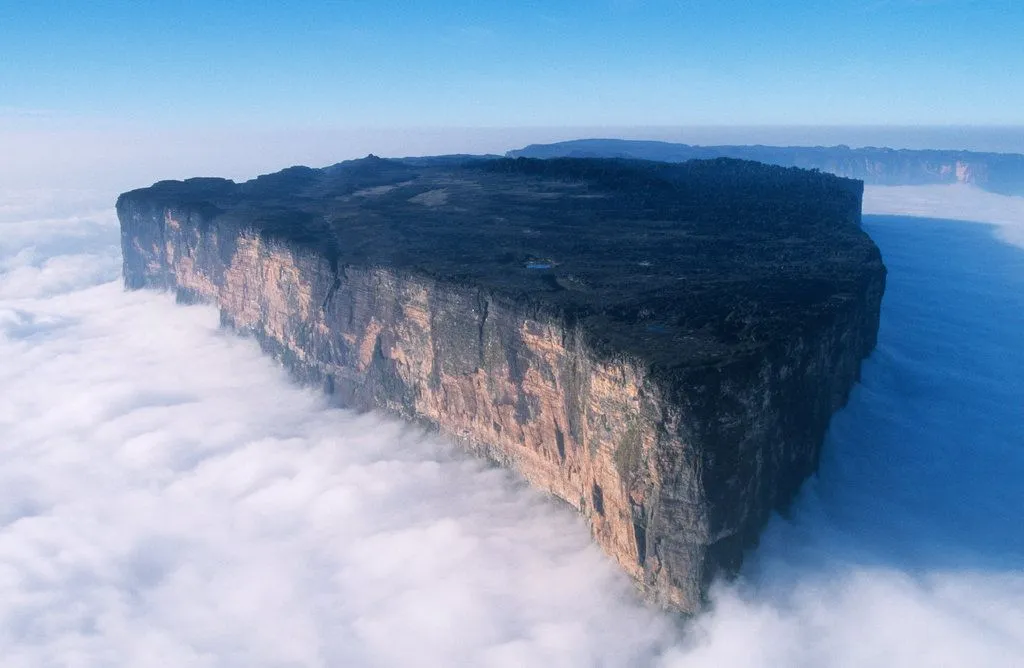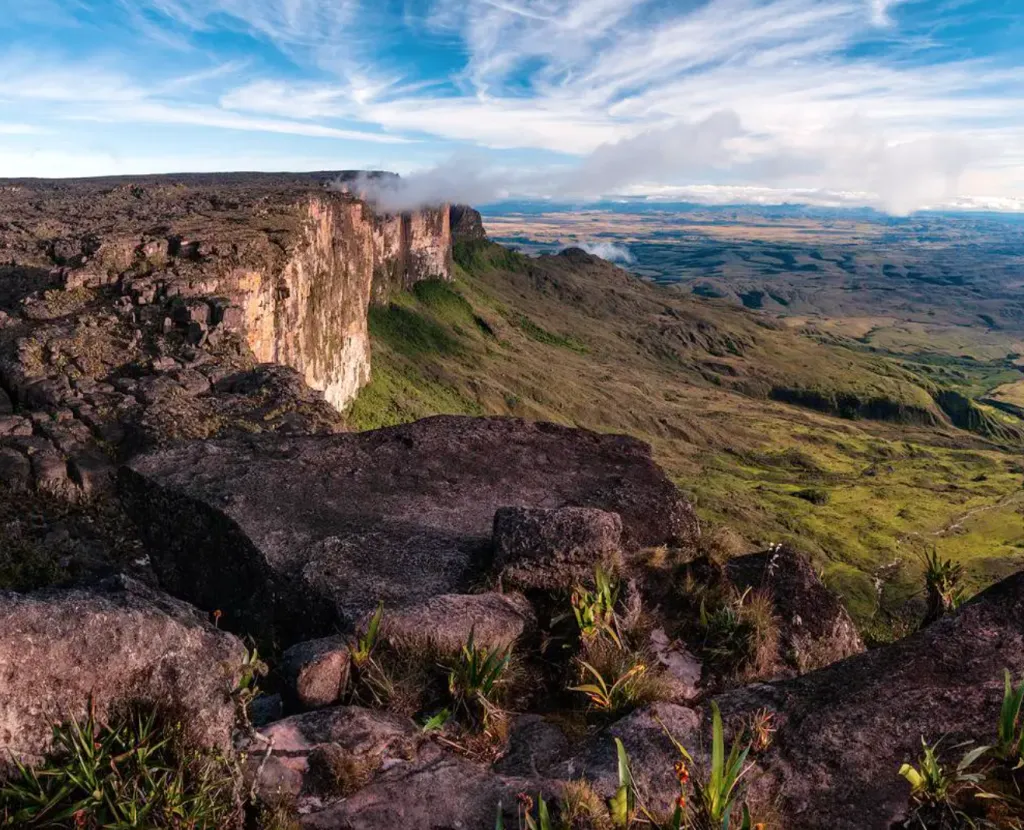 Toubkal Trek, Morocco
Hiking the highest peak of the mighty Atlas mountains is nothing short of an adventure. The off the beaten track through the heart of the mountains all the way up to the summit of Mount Toubkal is sure to mesmerize you.
As the hike takes you through the spine of the mountains, you will see scenic mountain villages that are home to the fascinating Berber culture. If the hidden valleys, jaw-dropping panoramas, and breath-taking passes are not enough for you, then the experience of waking up beside the turquoise lake of Ifni will surely get you. As you finally stand on the summit, you will be rewarded with the brilliant panoramic scenery of the entire landscape stretching from the mighty High Atlas to the magnificent Sahara Desert.
Trust me, this classic adventure will never disappoint you.
WHERE IS IT AND HOW DO YOU GET THERE?
Located at Marrakech in Morocco. Take flights that can directly fly you into Marrakech Menara Airport. 
DURATION:
7-8 days
DISTANCE:
The hike is about 18km, climbing 1,200m of elevation.
BEST TIME TO DO IT?
Between late April and October. 
HOW MUCH DOES IT COST?
$500-$600, on a tight budget.
DIFFICULTY RATING:
3/5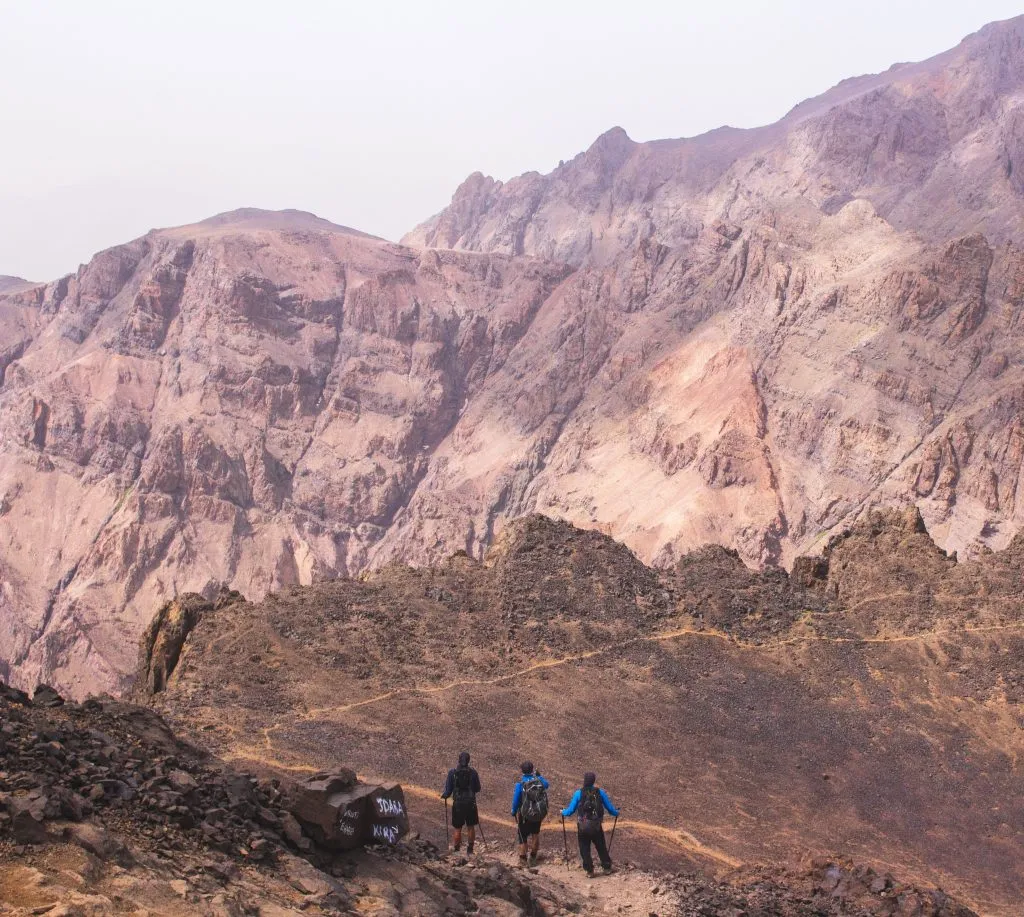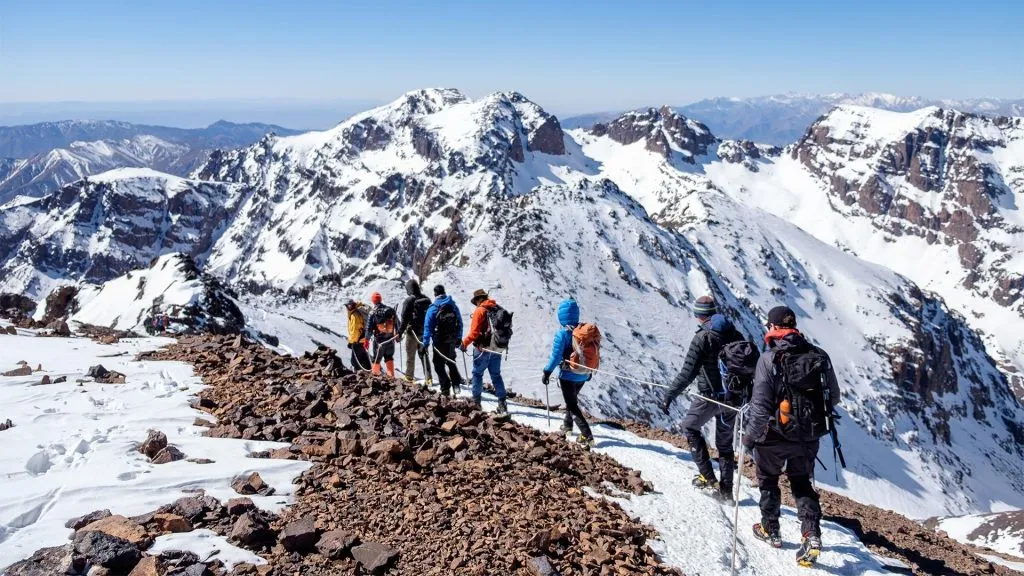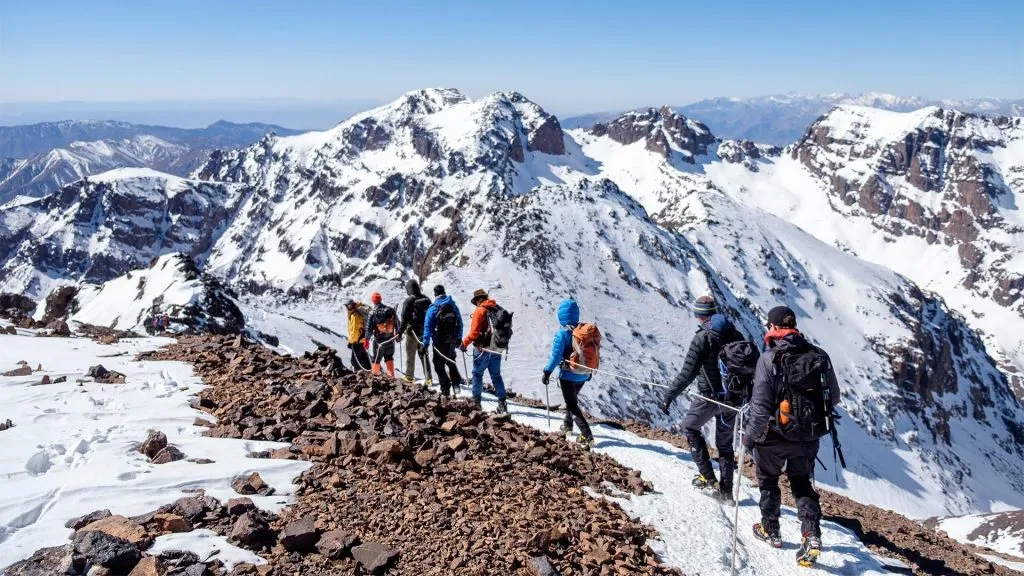 Routeburn Track, New Zealand
In New Zealand, trekking is known as 'tramping'.  They have a list of a dozen or so 'Great Tramps' and having done a handful myself it was hard to pick a favourite.  The Routeburn stands out as it is not as busy as the famous Milford Track and you can also combine it with other tracks to create different circuits and length.  To be honest I could have quite happily linked all the different treks up and spend my entire time in New Zealand 'tramping'. 
This is a land where every corner brings gasps of astonishment.  Where the scenery is 'photoshop perfect', where the (pretty constant) rain actually adds to the drama of the landscape and where you will generally pass few other tourists – but a lot of sheep.  Again this is a place that cannot be appreciated fully from a coach. 
Get that poncho on, forget about trying to keep your hiking boots dry and start wading the streams, sliding over wet roots, scrambling up muddy hillsides, grabbing a free shower in a waterfall, and swatting a few midges away and indulge in views that look out over Fiordland, the South Island's wilderness area, where miles and miles of forest, valleys, glaciers, mountains and tundra lie before you.  Truly addictive stuff.
WHERE IS IT AND HOW DO YOU GET THERE?
In New Zealand. The nearest airport is in Queenstown. You can get a bus from there to Routeburn Shelter (where the track begins).
DURATION:
1-5 days 
DISTANCE:
33km
BEST TIME TO DO IT?
The hiking season lasts for six months from October to April. The booking system for the next season starts from June.
HOW MUCH DOES IT COST?
$900- $1000.
DIFFICULTY RATING:
3/5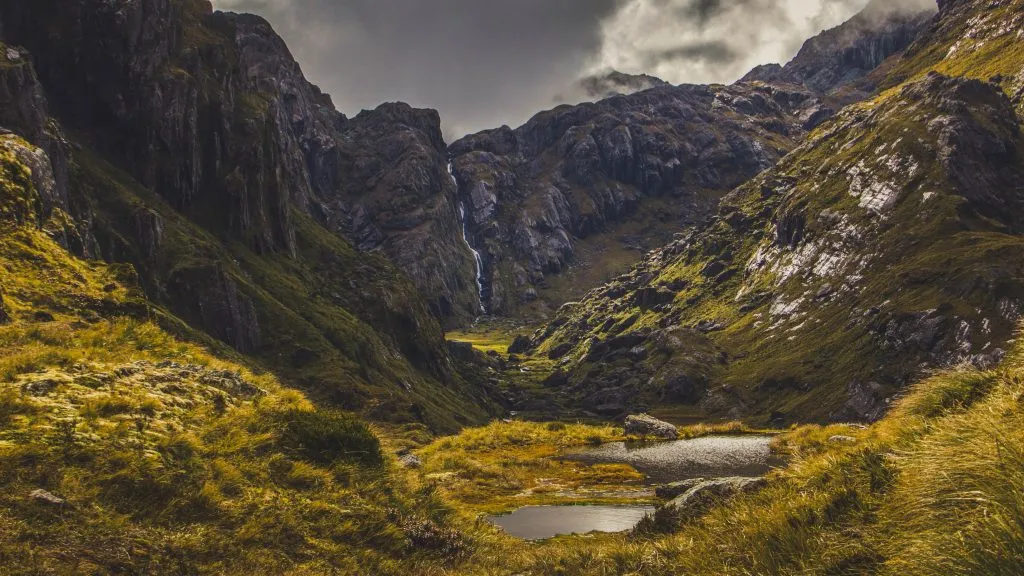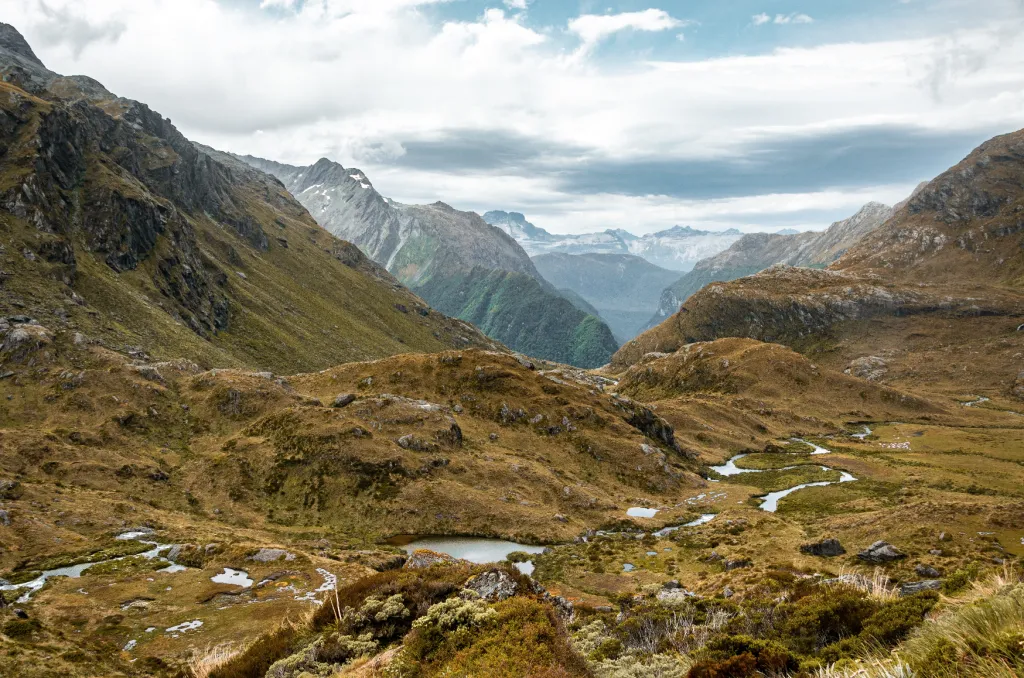 Tour du Mont Blanc, Italy, France, Switzerland
If you are looking for a hike through a stunning terrain filled with mountain passes, green flourishing meadows, rich forests, and glacial valleys, then this classic adventure on Western Europe's highest mountain is what you are looking for.
But, before you get all excited, you should know one thing. This trek is hard and not meant for everyone. You will have to be in an excellent physical condition to trek through steep mountain terrain that crosses the borders of three countries- France, Italy, and Switzerland. However, this tough adventure does reward us with one of the most beautiful and exciting hikes. Snowfields, hanging glaciers, pristine meadows, and the majestic mountain views will be there at every turn waiting for you to discover.
If you have the time and budget, do visit the famous mountaineering resort in Chamonix which hosted the first Winter Olympic Games in 1924.
WHERE IS IT AND HOW DO YOU GET THERE?
Starts from France and passes through Italy and Switzerland. Fly into Geneva airport. You will be able to book a shuttle directly to Chamonix from the airport. Take a bus or train from Chamonix to  Les Houches.
DURATION:
8 days should be enough with a good itinerary.
DISTANCE:
170km and covers 10,000m of ascent.
BEST TIME TO DO IT? 
Summer months from June to September.
HOW MUCH DOES IT COST?
A self-guided tour will cost you about $1500 in total. With a guide, it will be about $2000-$3000.
DIFFICULTY RATING:
6/10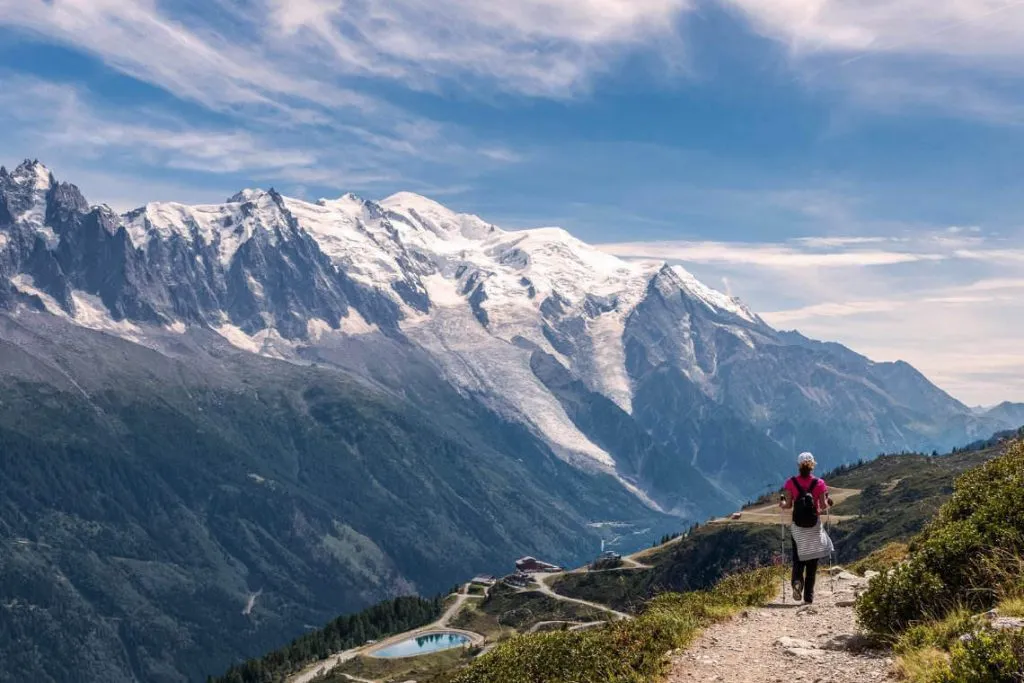 Mount Elbrus
There are three things that you need to keep in mind before you start to climb Mt Elbrus. First thing is that you may not be able to make the summit on the first attempt. This is mostly due to unpredictable weather conditions. Secondly, you need the right physical condition and good trekking skills. Most of the trekking companies offer courses and guidance to help you out with this. Finally, this is not a one-man adventure.
You need a team with years of experience to successfully pull off the hike. Don't get disappointed from all this. Even if you do not make it to the top, there is plenty to discover and experience along the way. Jagged peaks, slowly flowing icy glac­i­ers, moun­tain val­leys, alpine mead­ows, and remote hamlets are all welcoming sights while exploring this moun­tain paradise. 
I climbed this a couple of years ago on my quest to climb the 7 summits. Mount Elbrus is officially Europe's highest mountain, so it's getting more and more popular. 
WHERE IS IT AND HOW DO YOU GET THERE?
Located in southwestern Russia. Get a flight to Mineralnye Vody Airport. Direct flights to this town may not be available all the time. So, it is better to fly into Moscow or St Petersburg and then to Mineralnye Vody.
DURATION:
5-6 days for the climb. The whole hike can take up to ten days.
DISTANCE:
96 km from start to finish.
BEST TIME TO DO IT?
I personally recommend climbing between June and September. The weather is more sunny and warm.
HOW MUCH DOES IT COST?
The average cost for a guided tour is about $2000. But you can do it for less than $1k with the company I used to Climb Mt Elrbus, details in the link.
DIFFICULTY RATING: 7
/10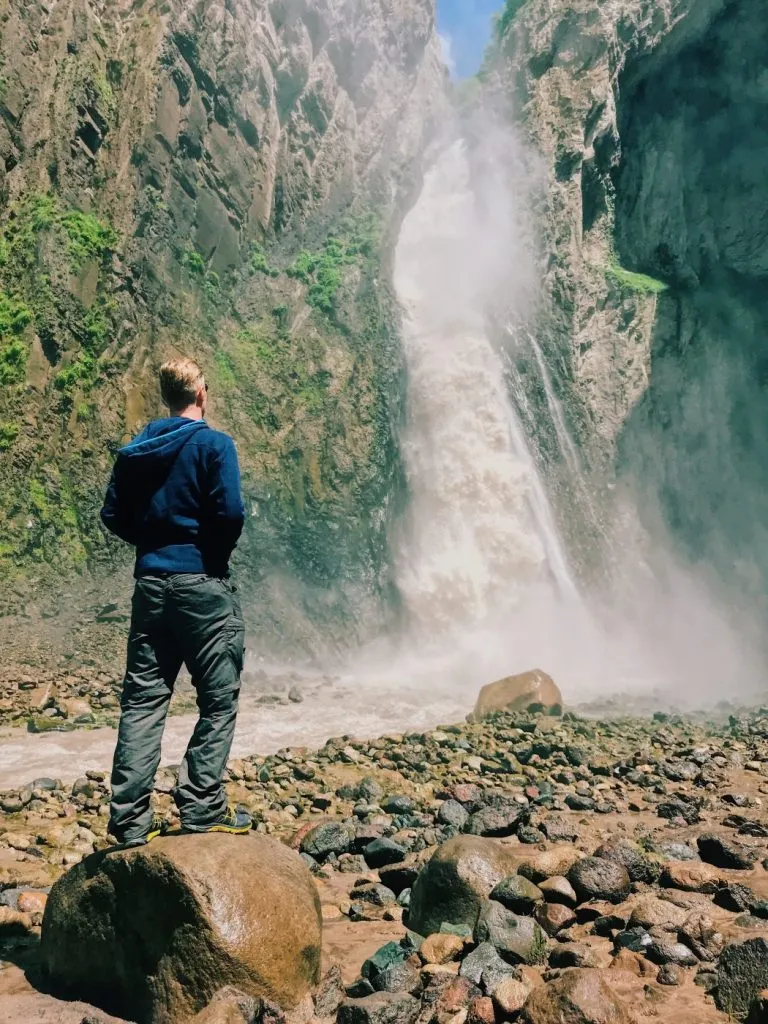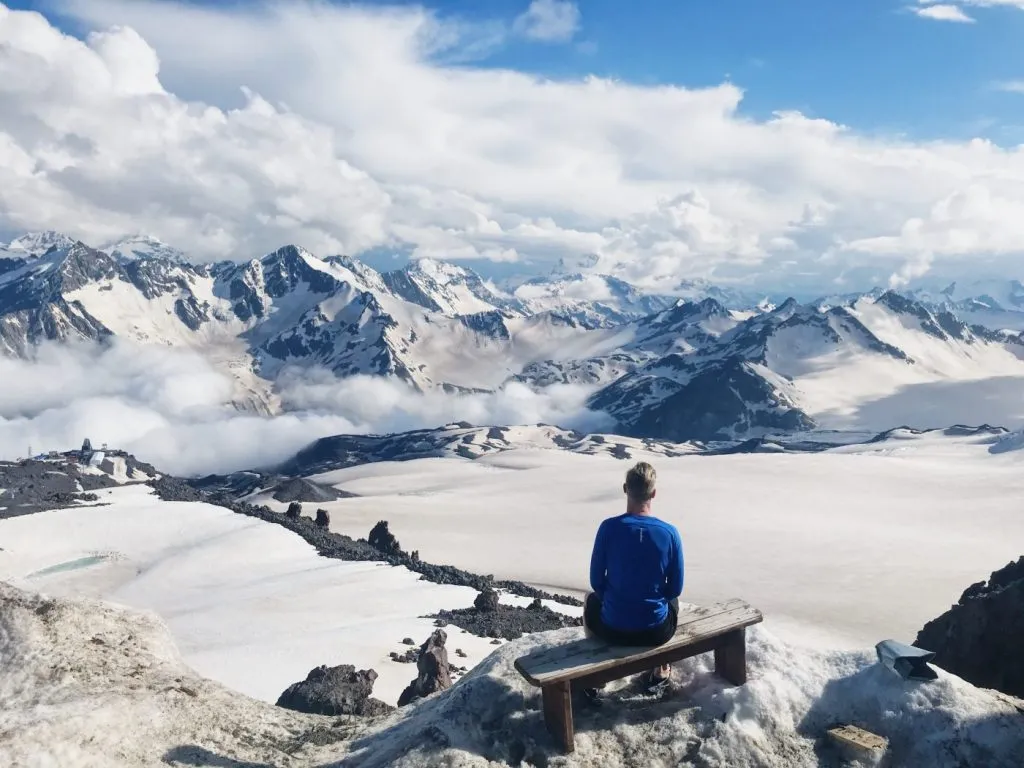 Mount Kailash Pilgrimage, Tibet
More than just a trekking tour, Mount Kailash is a deeply numinous place known to be sacred for four religions so it waltzes into my top 25 Best treks in the world. For anyone looking for a good physical hike and an incredible spiritual experience, this one is my personal recommendation. The journey takes you from the lush green valleys to the snow-capped peaks and pristine blue lakes.
The average altitude is about 5000m, which makes it challenging and a true test for the body and spirit. But, when you see some of the pilgrims walking up the rough terrain barefooted, you will surely feel motivated to complete the journey. Don't forget to visit the legendary Manasarovar Lake, which lies about 47km southeast to Mt.Kailash. It is believed that the holy water of this lake has the magical power to cleanse your past sins. You can stroll along the shores of this enchanting river or enjoy a meditation here. 
WHERE IS IT AND HOW DO YOU GET THERE?
In Tibet, China. You fly straight to Lhasa. 
DURATION:
1-2 days
DISTANCE:
52km.
BEST TIME TO DO IT?
April to June and mid-September to early October. Try to avoid July and August (rainy season).
HOW MUCH DOES IT COST?
$1500- $2000.
DIFFICULTY RATING:
5/10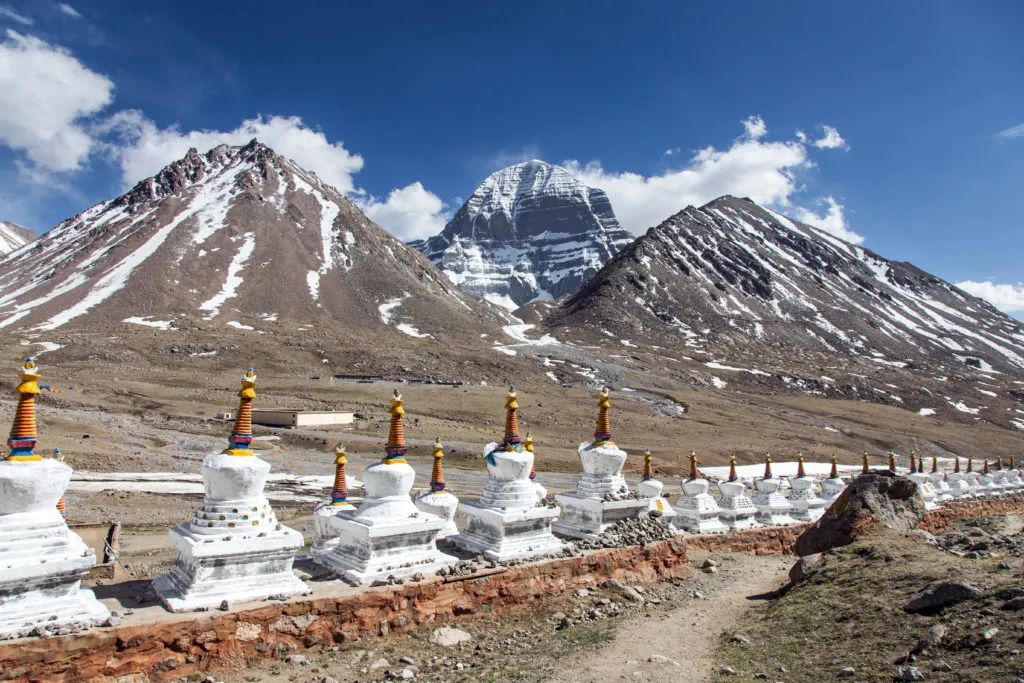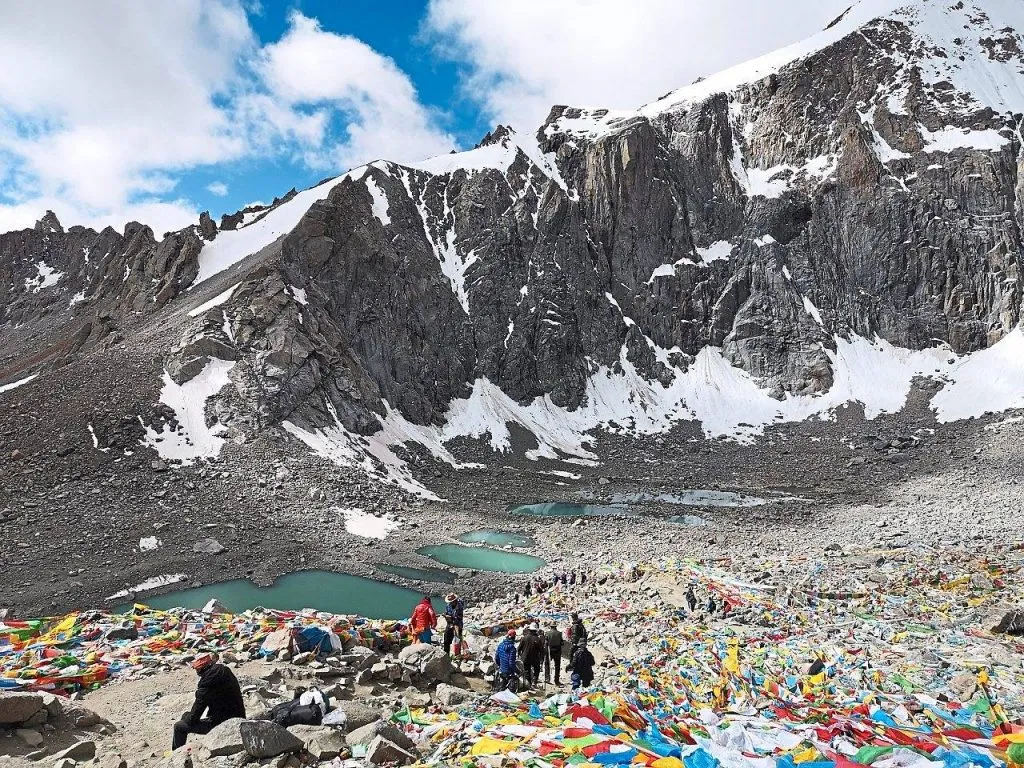 Arctic Circle Trail, Greenland
You will not find a better way to explore Greenland's unique backcountry than the 160km-long Arctic Circle Trail. This legendary trek from the ice sheet to the sea is hard to resist. The wilderness seeker in you is sure to find happiness in the fresh air, wide landscapes, and the wondrous Greenlandic beauty. There are no cars, buildings or stress (and nearly no people too). It is just you sinking into the wonderful vibe of nature.
The long hike gives you room for spontaneity and freedom. You can explore the wilderness, bring your lightweight fishing gear, and get some fresh dinner or take some awesome wildlife photographs. The nights will be spent in small huts or tents, with the magnificent Northern lights shining above on the starry sky. What more do you need?! 
WHERE IS IT AND HOW DO YOU GET THERE?
Located in Greenland. Take a flight to the Kangerlussuaq International Airport. Most hikers start the trail directly from here.
DURATION:
7-12 days (depending on the route).
DISTANCE:
160km.
BEST TIME TO DO IT?
The peak hiking season is from late-June to mid-September.
HOW MUCH DOES IT COST?
A guided hike will cost you between $2500 and $3000. 
DIFFICULTY RATING:
7/10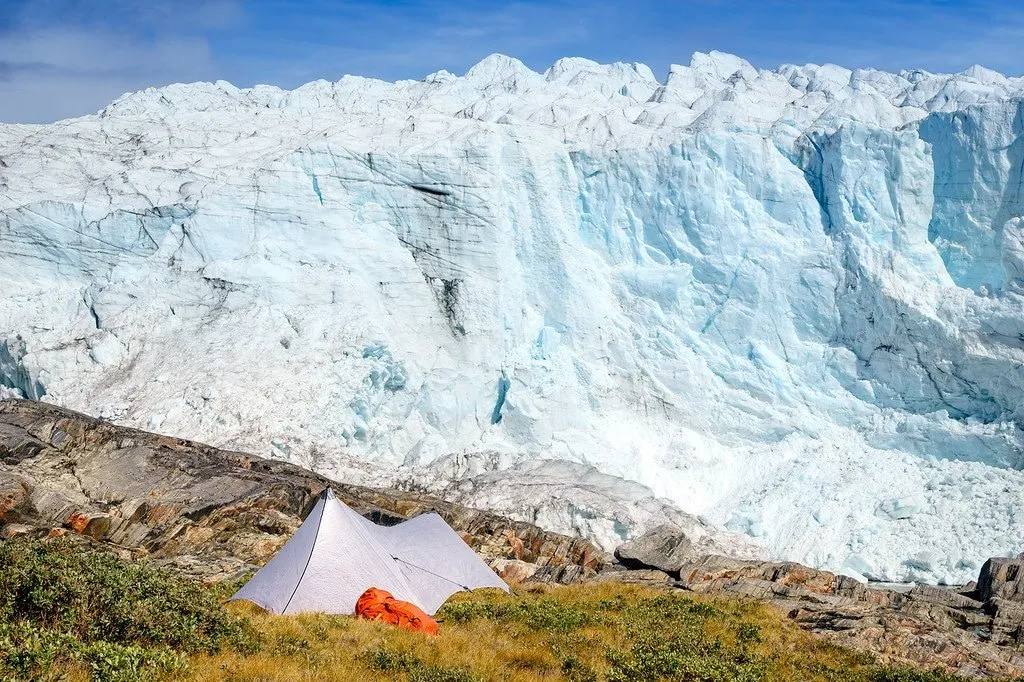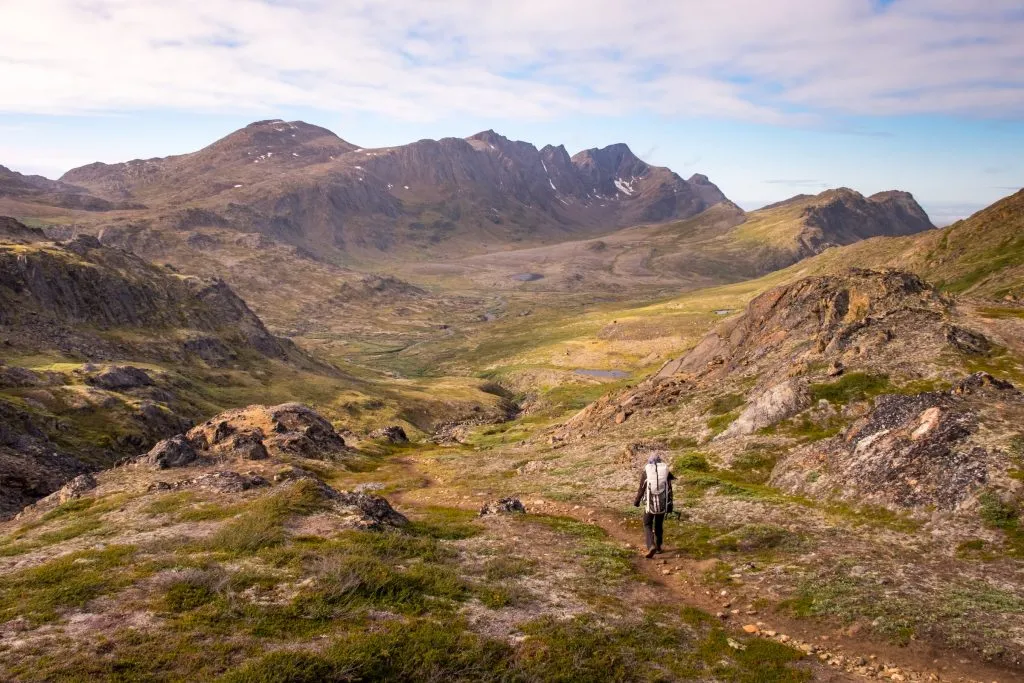 GR 20, Corsica (Spain)
A trek across the rocky, rugged spine of Corsica sounds fun, right? Unfortunately, it is the toughest long-distance trail in Europe. The  GR20 route starts from the pretty village of Calenzana near the northern coast and goes all the way down to Conca in the southeast. The trail traverses Corsica diagonally from north to south. Hiking this long-distance circuit involves two phases. The first one is more physical because of the steep and rocky paths.
The second one takes us over the Coscione plateau and its lush green meadows. This change in topography gives us a different challenge each day- from hiking and scrambling to ridge walking. As the hike progresses, the island starts to reveal more of its enchanting beauty. The  Mediterranean sunshine, alpine valleys, and the perched mountain villages add more charm.
WHERE IS IT AND HOW DO YOU GET THERE?
In Europe. Land in Calvi, the closest airport. From there, you can take a bus or cab to Calenzana.
DURATION:
5 to 7 days (can vary from hiker to hiker).
DISTANCE:
180 km.
BEST TIME TO DO IT?
June to September. July-August can be hot. So, be ready for that.
HOW MUCH DOES IT COST?
Between $800 to $1000.
DIFFICULTY RATING:
7/10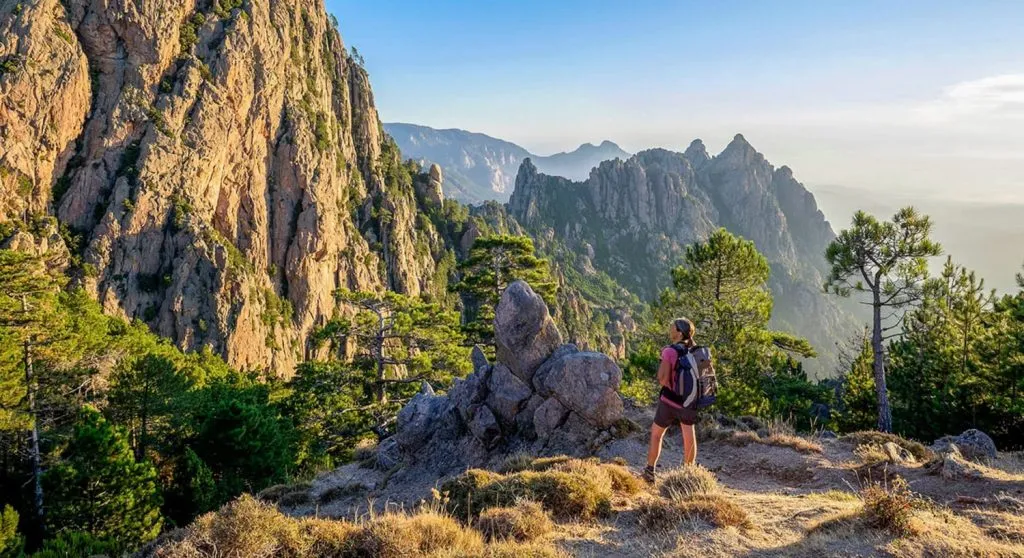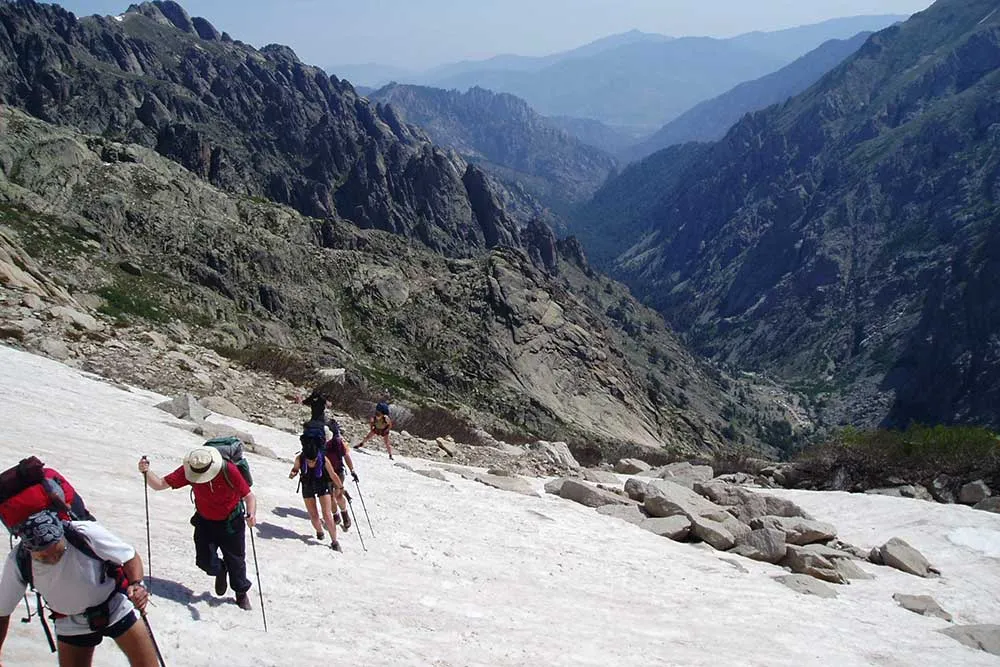 Snowman Trek, Bhutan
Need a hiking challenge?! The Snowman Trek is considered as the toughest trek in the world. This is mostly because of its altitude, duration, and distance. In fact, far more people climb Everest than finishing this alpine adventure. With that being said, now let's talk about the good stuff. The trek takes you along the border of northern Bhutan and Tibet, passing through thirteen Himalayan mountain passes.
You will get to see the jaw-dropping mountain views from the Jumolhari, Masangang, Jichu Drake, Gangkar Puensum, and other magnificent mountain peaks. Bhutan's spectacular landscapes and rich, traditional heritage will be part of your hike everyday. You will be able to visit the magical Buddhist monasteries clinging to the cliff sides and also pass through secluded Bhutan villages.
WHERE IS IT AND HOW DO YOU GET THERE?
In Paro, Bhutan. You can get a flight to Paro International Airport from Singapore. 
DURATION:
24 days.
DISTANCE:
328km.
BEST TIME TO DO IT?
March to May and September to November.
HOW MUCH DOES IT COST?
During peak season, it can cost you up to $7000. But, if you are visiting off season, it will be less than $5000.
DIFFICULTY RATING:
8/10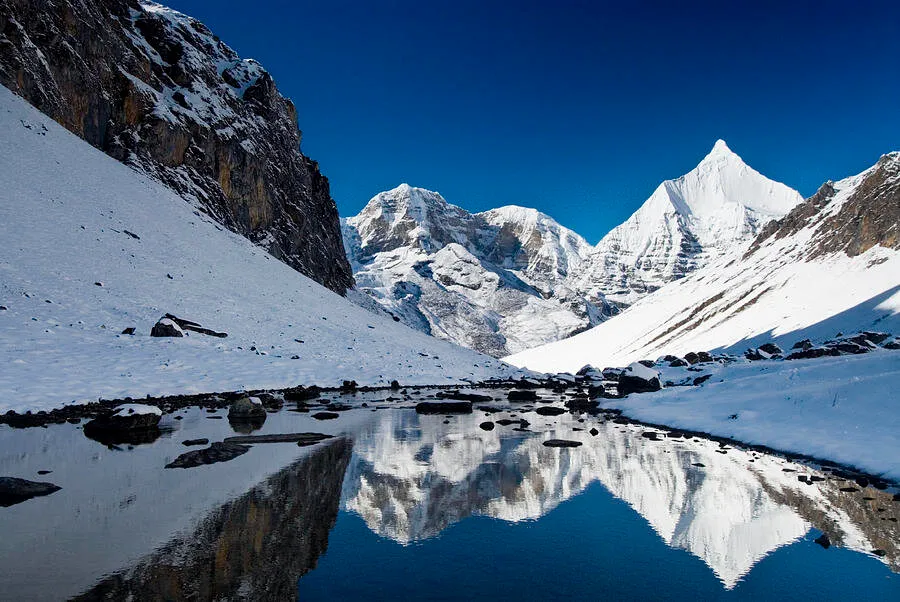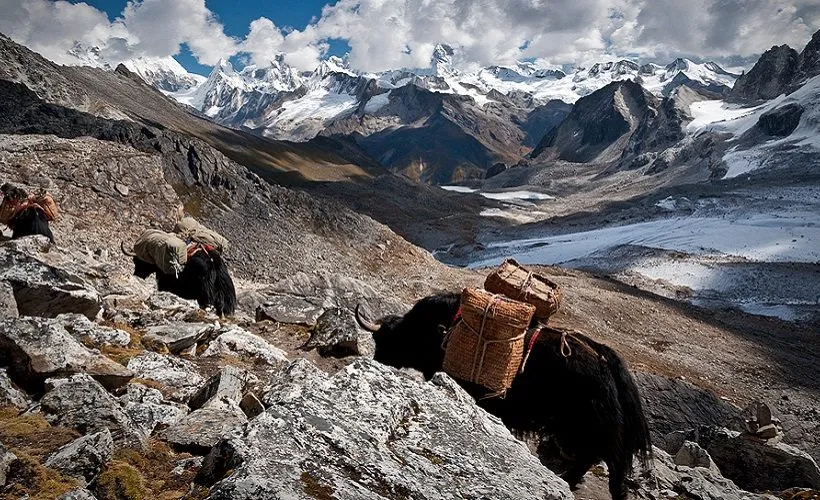 Rim to Rim, Grand Canyon, USA
There is no surprise why the Grand Canyon rim-to-rim hike is in every adventurer's bucket list. As the name suggests, you have to descend from one side of the rim, make your way across the majestic Colorado River, and then climb back up the other side. It is thrilling, exhilarating, and truly an experience of the lifetime. Hikers usually start from the North Rim and move along the North Kaibab Trail.
Passing through the eleven layers of ancient rocks containing the two billion years of the Earth's history is both a mesmerizing sight and a knee-bounding hike. Climbing out of the Canyon through the Bright Angel Trail may not feel easy for you at first. But, the pleasant shade and the captivating view from the massive cliffs make your experience more enjoyable. As you finally stand there on the South Rim, you will surely feel that fulfilment of seeing the Grand Canyon in all its glory.
WHERE IS IT AND HOW DO YOU GET THERE?
In Arizona, United States. Fly into Las Vegas. You will get a bus from there to the North Rim. 
DURATION:
2-3 days. Although most well-conditioned hikers complete it in just 12-15 hours
DISTANCE:
38 km.
BEST TIME TO DO IT?
May, September or October.
HOW MUCH DOES IT COST?
The total expense will be less than $1200.
DIFFICULTY RATING:
5/10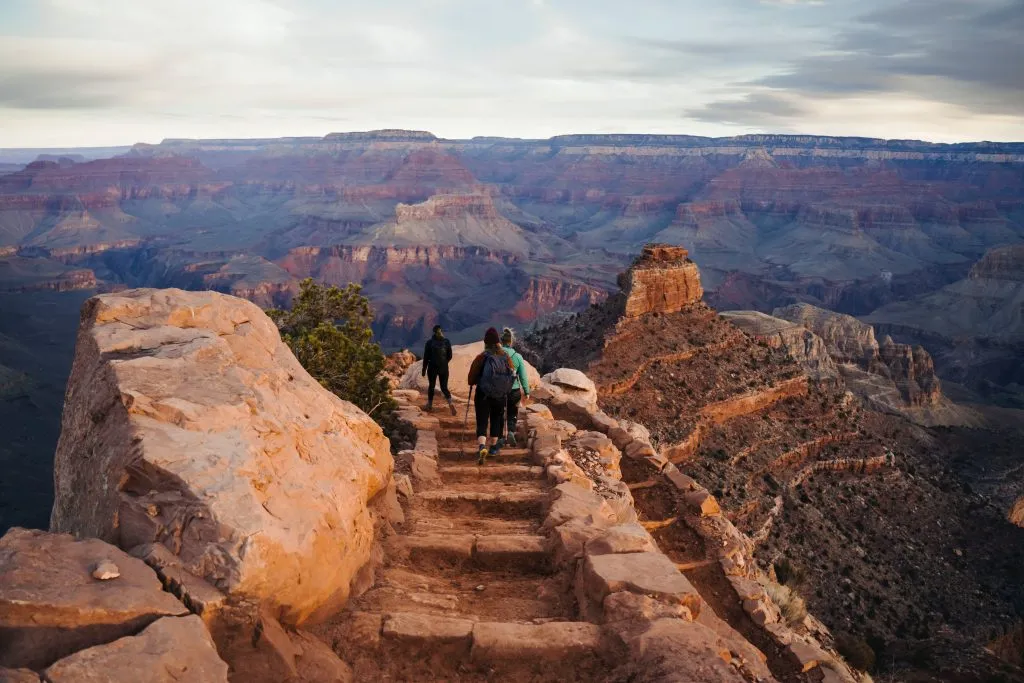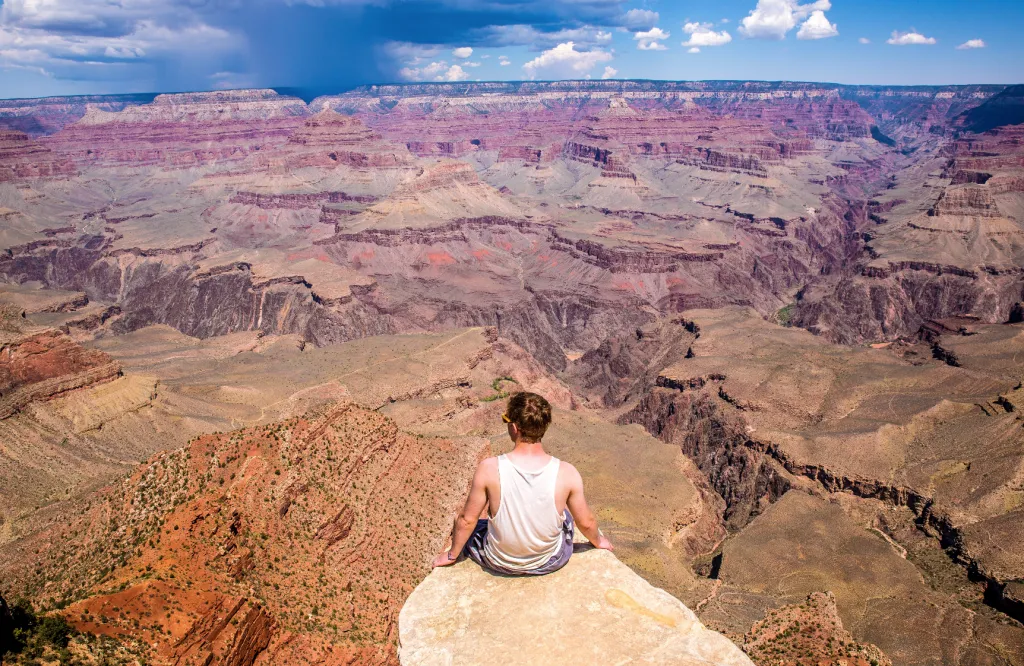 Appalachian Trail 
Anyone up for an epic 14-states-long hike? Let me tell you a little about the spectacular Appalachian National Scenic Trail. If you are looking for a thrilling trail to hike, you will not find one more worthy than the marvellous AT. It began as a vision by forester  Benton MacKaye and now is a destination for 'thru-hikers'. You can explore mountain summits, river valleys, and some of the most beautiful vistas on the East Coast.
Among the 26 named mountains and knobs that make up the trail, three are the most important ones: Tray Mountain, Blood Mountain, and Springer Mountain. Because of the length and the time required to complete it, most of the people split it into small weekend hikes. Whatever be your preference, it is undoubtedly one of the most popular and longest point-to-point trails you will ever experience. While some enjoy the untamed wilderness, others find thrill in conquering the entire mighty Appalachian Trail.
WHERE IS IT AND HOW DO YOU GET THERE? 
The trailhead is at Springer Mountain in Georgia. Fly into the Atlanta airport and then take a shuttle or bus to Gainesville.
DURATION:
5-7 months (Yes, you heard it right).
DISTANCE: 
3508 km
BEST TIME TO DO IT?
March-September. Start between April and May for the best conditions.
HOW MUCH DOES IT COST?
On-trail costs can range from $4000 to $6000
DIFFICULTY RATING:
8/10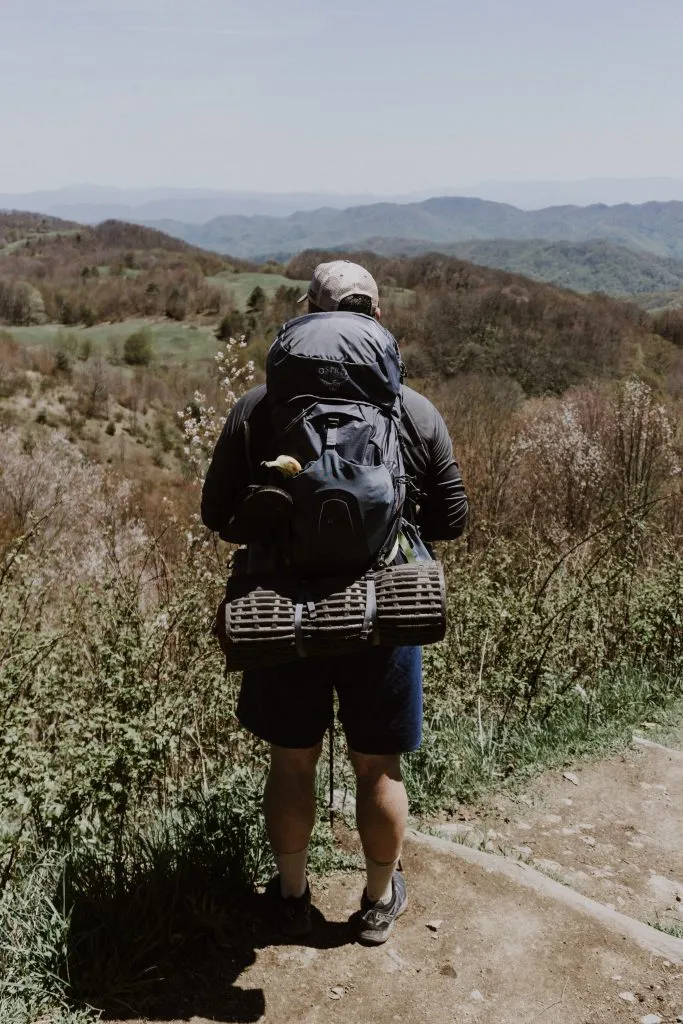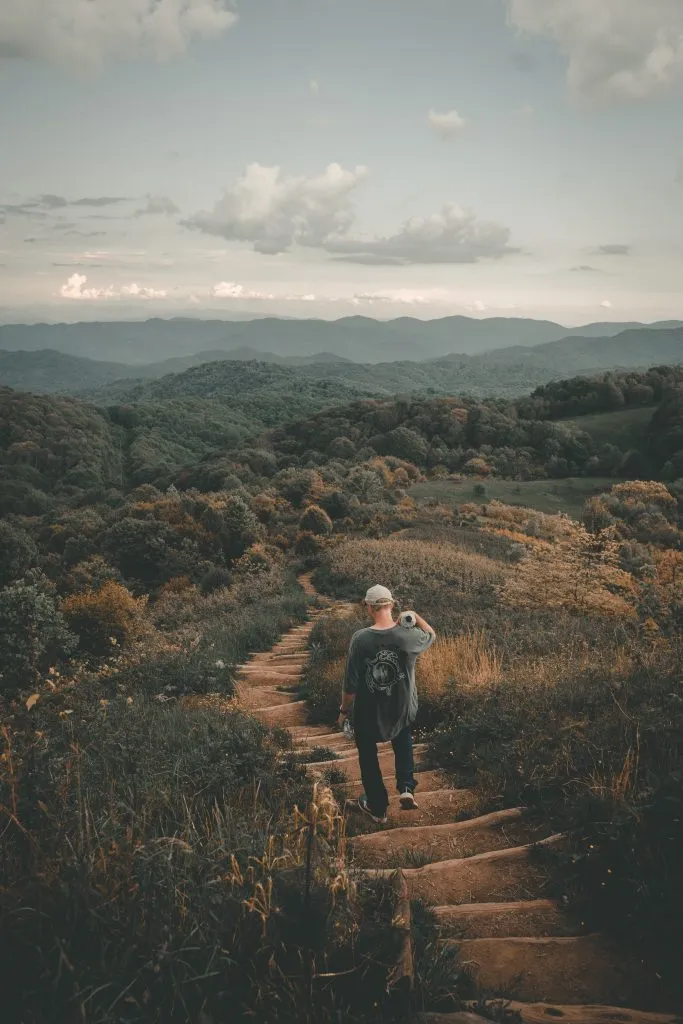 Laugavegur, Iceland 
If you have heard that Laugavegur is the most captivating long-distance trail, then the rumors are true.  Spread across the vibrant and scenic landscape of southern Iceland, this highland adventure is a pure sensory overload. According to folklore, it is said that the landscape here was created when the Norse god Thor stuck his hammer. There is no doubt about that.
The sceneries of this place are so breathtaking that it is indeed a gift from the gods. As you progress through the diverse and magical landscape, you will see vibrant yellow rhyolite mountains, isolated hot springs, black sand beaches, and majestic canyons. Combine that with Iceland's long summer days and it is sure to capture any adventurer's heart. The nights are blessed with starry skies and you will be rejuvenating in your cosy mountain huts, munching on delicious Icelandic treats.
WHERE IS IT AND HOW DO YOU GET THERE? 
In South-West Iceland. Take a flight to Reykjavik, the capital of Iceland. From there you can take a bus to the trailhead at Landmannalaugar.
DURATION:
5 days.
DISTANCE:
55km 
BEST TIME TO DO IT?
Easily accessible during April- September. It is better to wait till mid-July to stay clear of any harsh winter.
HOW MUCH DOES IT COST?
Less than $1500.
DIFFICULTY RATING:
6/10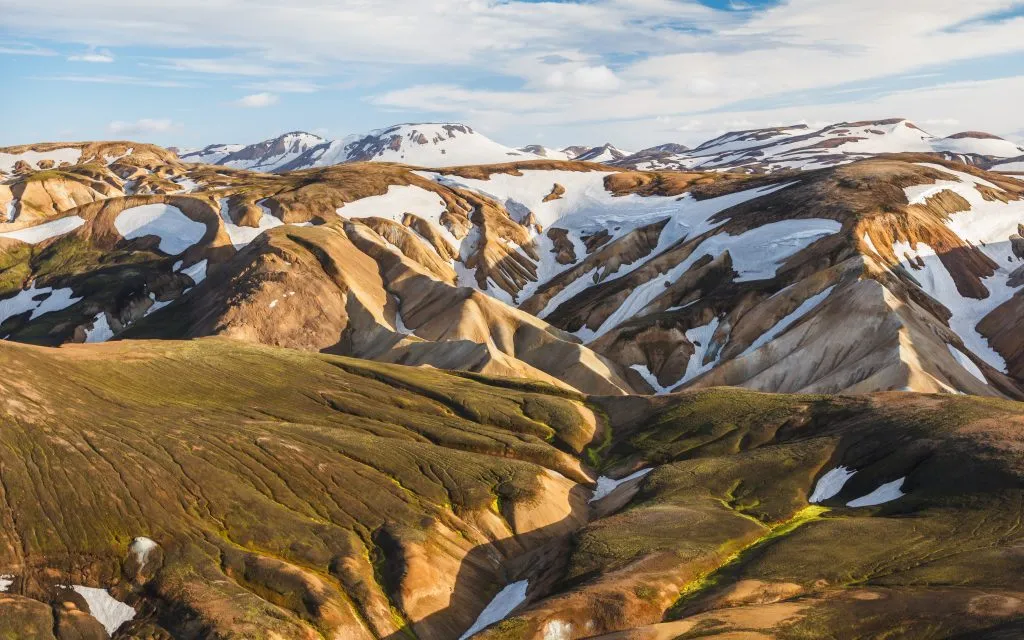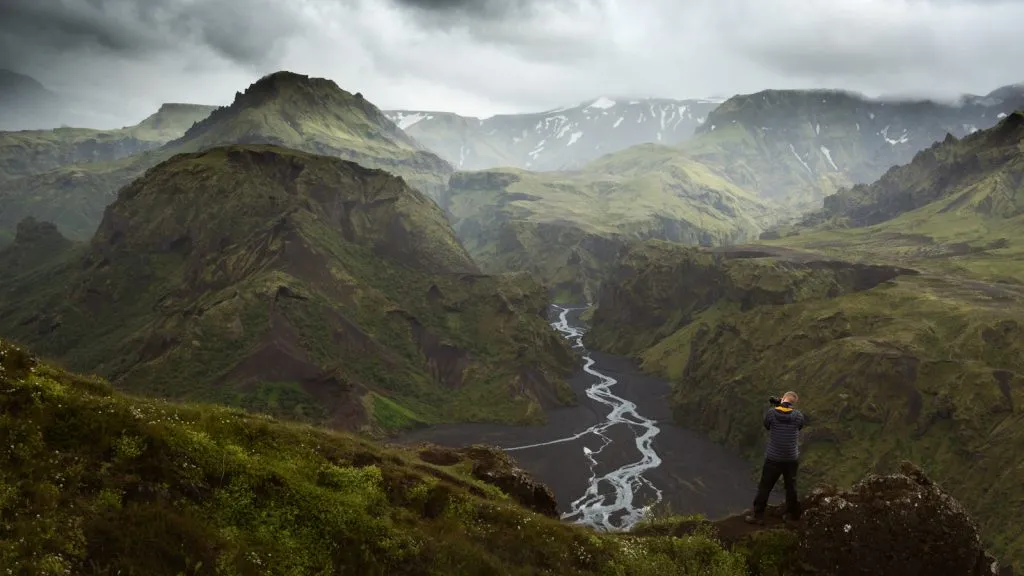 West Highland Way, Scotland 
West Highland Way is your ticket to explore Scotland's breathtaking highlands and native wildlife. The journey takes you through a myriad of landscapes from farmlands to moors and mountains. You will walk through the castle ruins of Mugdock Country Park, enjoy the spectacular loch views on the shores of Loch Lomond, and cross the boggy moorlands of Rannoch Moor.
The zig-zag climb up the rocky ridge of Aonach Eagach (also known as the Devil's Staircase) will give you a panoramic view of the entire terrain. Don't forget to visit a traditional whiskey distillery to have your well-deserved dram of Scotch. The hike ends at Fort Williams under the foot of Ben Nevis (Britain's highest mountain).
WHERE IS IT AND HOW DO YOU GET THERE?  
Located in Scotland. The nearest airport is Glasgow Prestwick Airport. Regular buses or trains are available to reach Milngavie.
DURATION:
 7-8 days.
DISTANCE:
154 km.
BEST TIME TO DO IT?
Between April and October.
HOW MUCH DOES IT COST?
Guided tours can cost upto $1400. If you go for a self-guided hike, then it will cost you less than $1000.
DIFFICULTY RATING:
6/10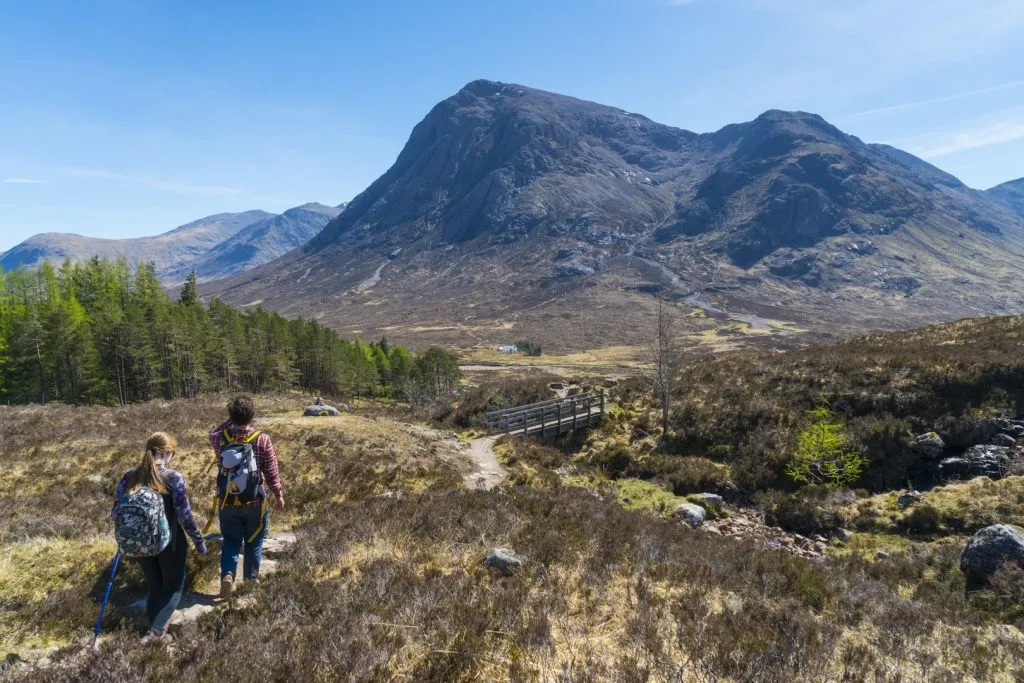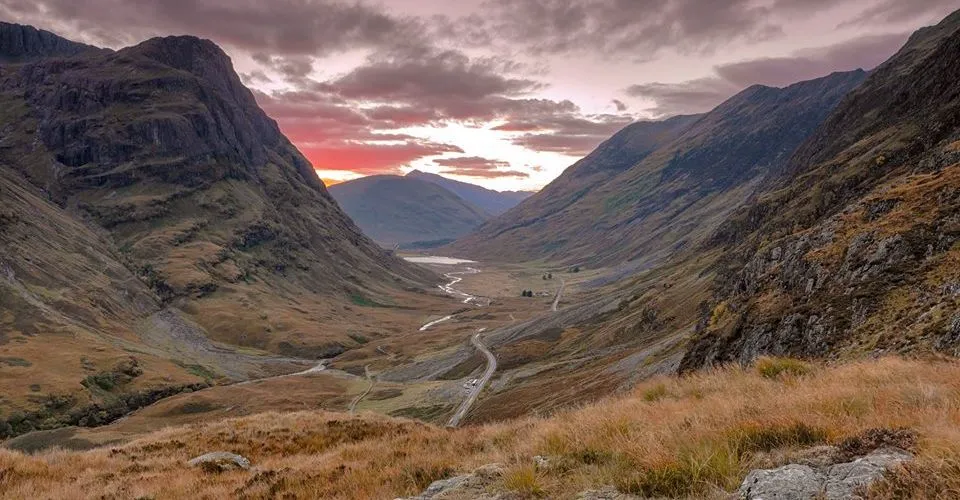 Lycian Way, Turkey
A unique blend of Mediterranean landscapes, wild hinterland, stunning coastline, and Turkish culture. The Lycian Way has everything to pull you in. The Tekke Peninsula juts into the Mediterranean at Turkey's southern coast. It is from here that the mountains rise and stretch into the rugged backcountry. As you hike to higher elevations, you will notice more pine and strawberry trees. They make up a major portion of the forestry in this region.
Hiking and history seem to go well together on this trail as it takes us through the ruins of Lycia's rich ancient cities. The golden rays of the evening sun splash shades of yellow and orange over these cultural artefacts. The traditional boat-building yards and small fishing villages add more beauty to the bevvy of sights. The magic of the Lycian Way is not just in rock climbing and finding new paths. It is more about enjoying nature and history.
WHERE IS IT AND HOW DO YOU GET THERE? 
In Turkey. Fly into Dalaman. You can take a bus to the western trailhead at Fethiye.
DURATION:
5-30 days to complete the entire trail.
DISTANCE:
540km.
BEST TIME TO DO IT?
In the spring (March-May) or in the fall (Sept- Nov).
HOW MUCH DOES IT COST?
On a tight budget, you can complete the trail with less than $1700.
DIFFICULTY RATING:
7/10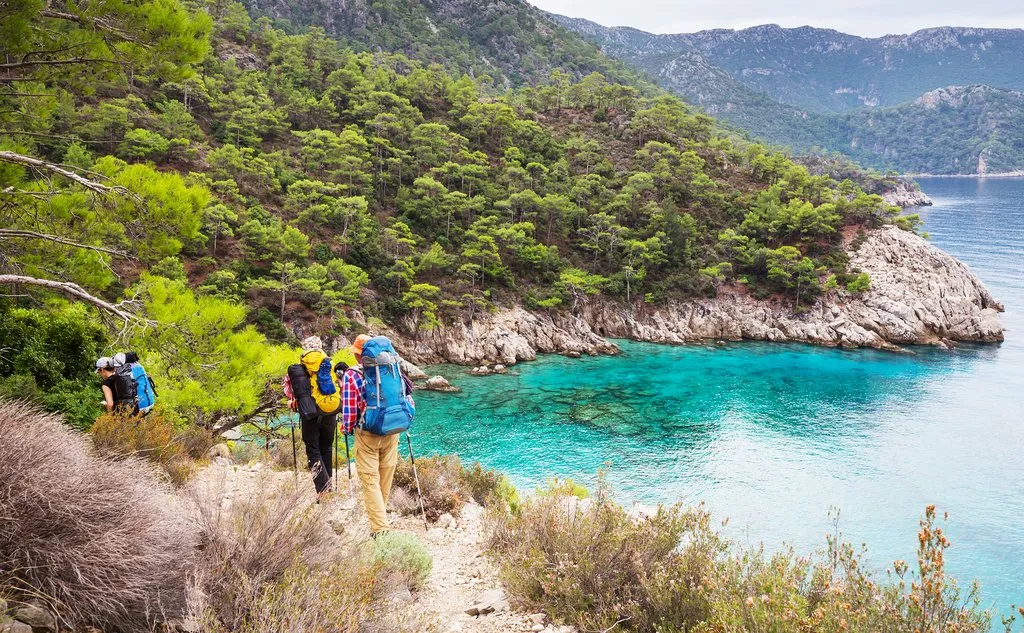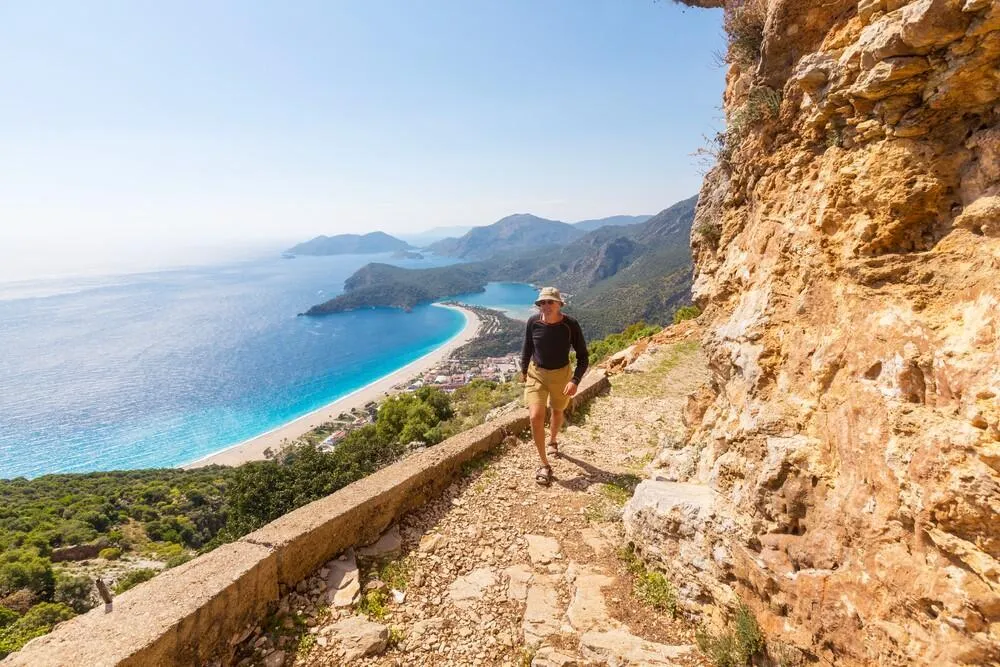 Alta Via 2, Italy 
A trip to one of Europe's most dramatic mountain ranges can be more than just exciting. Trekking Alta Via 2 on the Dolomites is a true adventure.  From its limestone peaks, sheer cliffs, and sparkling alpine lakes to deep, narrow valleys, the trail takes hikers across the Italian mountain range from north to south.
The trails also hold a bloody history from the days of World War II. During the time of the fierce battle between the Italian and Austro Hungarian forces, a portion of the route enabled troops quicker access to the front line. However, don't get the impression that AV2 is an easy shortcut. It is physically demanding and filled with high altitude passes, exposed traverses, steep scree slopes, and narrow rocky gullies. But, let me assure you that it is all worth it. It is the most exhilarating way to experience the Dolomite's breathtaking landscapes.
WHERE IS IT AND HOW DO YOU GET THERE?
In Italy. Take a flight to Innsbruck. You can get a bus or train from there to Brixen.
DURATION:
8 days.
DISTANCE:
160 km
BEST TIME TO DO IT?
Mid-June to late September. 
HOW MUCH DOES IT COST?
Between $1700 and $1900
DIFFICULTY RATING:
7/10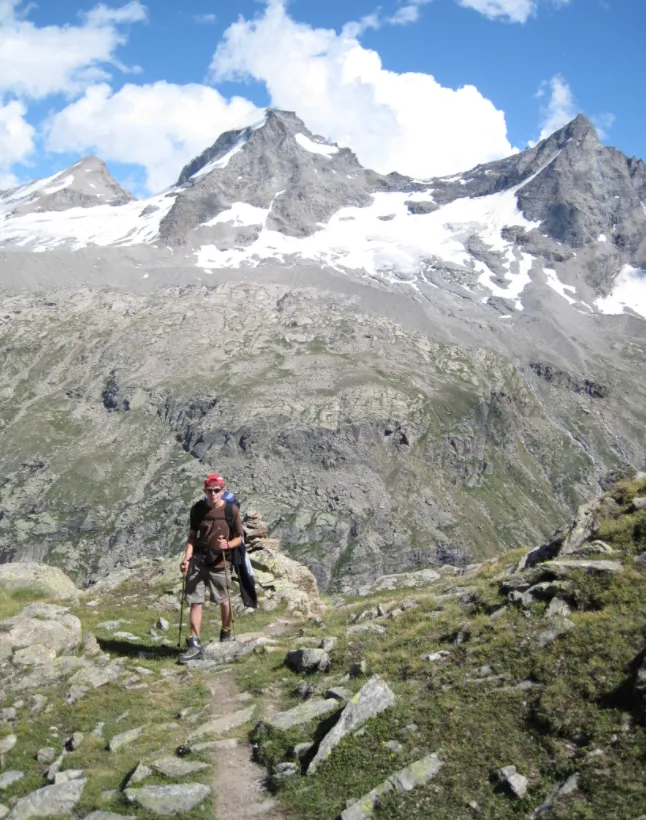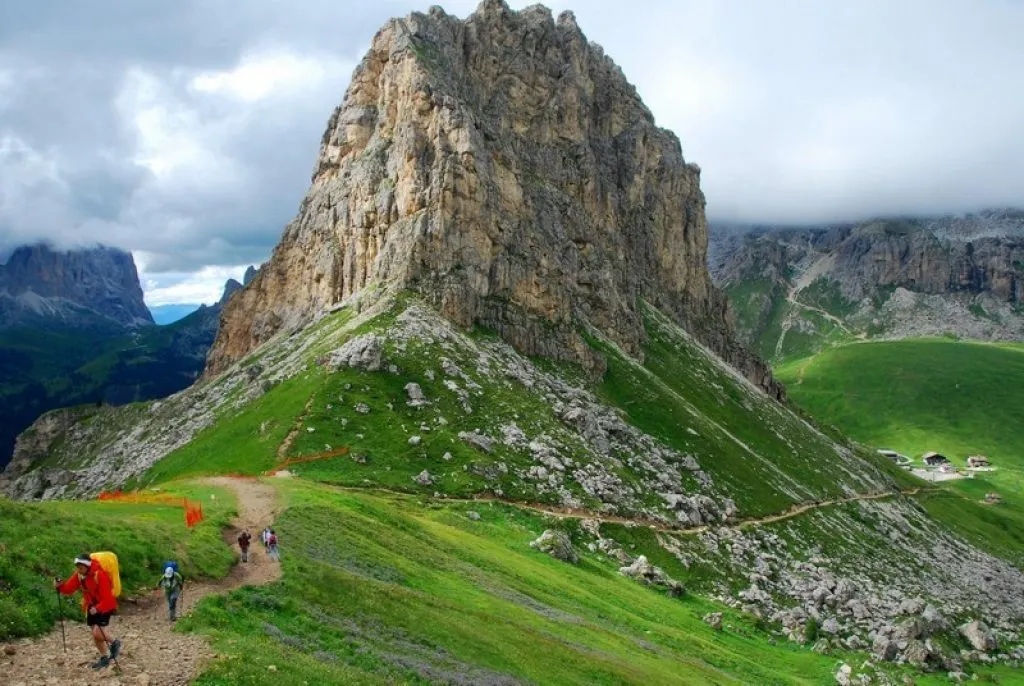 Shinetsu Trail
More than an adventure vacation, trekking is an exploration of the history and culture of a place. The Shin-etsu trail that runs along the Sekida Mountain ridge is exactly that. It is relatively a new trekking route. Beech trees are most common and the long, well-grown ones form a corridor of green along the path. It welcomes you to discover the stunning beauty of the Satoyama landscapes and experience the local culture and hospitality.
Along the way, you get to visit the legendary sites where samurais and ninjas used to train and practice. (Too bad they don't take in disciples anymore. I would have definitely given it a try). Change in seasons evidently affects the trail's surroundings. Each season gives us a different atmosphere and trekking experience. This makes the hike an immersion into the intrinsic beauty and mountain culture of Japan.
WHERE IS IT AND HOW DO YOU GET THERE? 
Located in Japan. Fly into Tokyo and get on the Shinkansen super express train to Iiyama. 
DURATION:
For an experienced hiker, it will only take 4 days.
DISTANCE:
80km.
BEST TIME TO DO IT?
June, July, September and October.
HOW MUCH DOES IT COST?
Less than $2000.
DIFFICULTY RATING:
5/10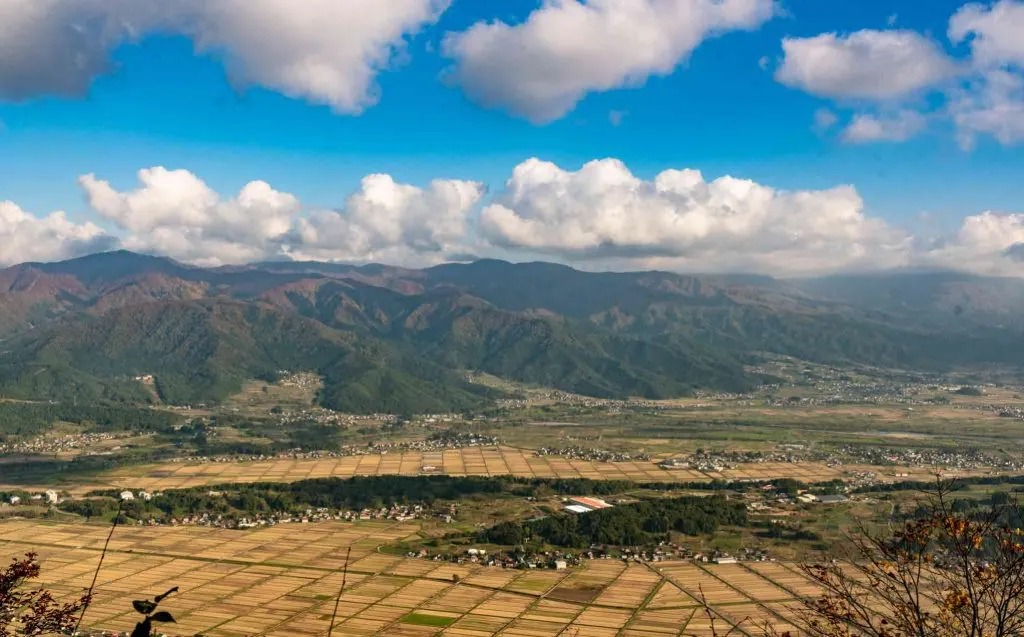 Ciudad Perdida at Teyuna
Tombraider meets one of the Best treks in the world. Remember those epic adventures from the books and movies? Here is one that you can have in real-life. Hidden in the lush green jungles of Columbia, there is a secret site that was swallowed by the forest for more than 1,200 years. People call it 'Ciudad Perdida', the Lost City. Speckled with gold, jewels, and human sacrificial sites, the epic ruins of this magical city were not open to the public until the last few decades.
Even today, reaching this remarkably concealed gem is not an easy task. You have to trek your way through the dense forest, cross rivers, steep hills, bug bites, and the tropical heat. Besides that, there is only one trail in and out. So, you will have to retrace the whole path. But for me, that is all a fair trade-off for the unbelievable landscapes and the incredible feeling of adventure.
WHERE IS IT AND HOW DO YOU GET THERE?
In Santa Marta, Colombia. The nearest major airport is at Cartagena. From here, you can get a bus to Santa Marta.
DURATION:
5 days.
DISTANCE:
44km.
BEST TIME TO DO IT?
Visit between December and March to avoid the harsh tropical heat.
HOW MUCH DOES IT COST? 
With a guide (compulsory), about $350USD
DIFFICULTY RATING:
4/10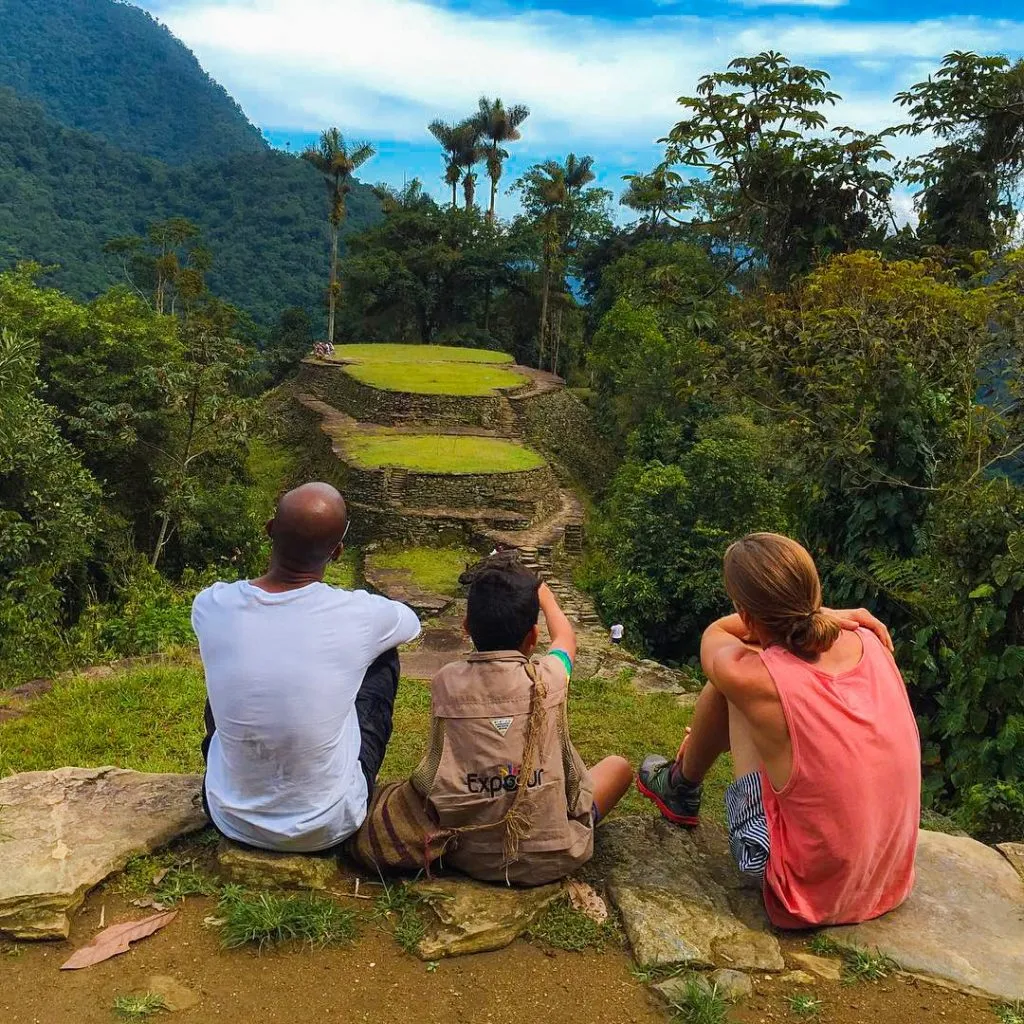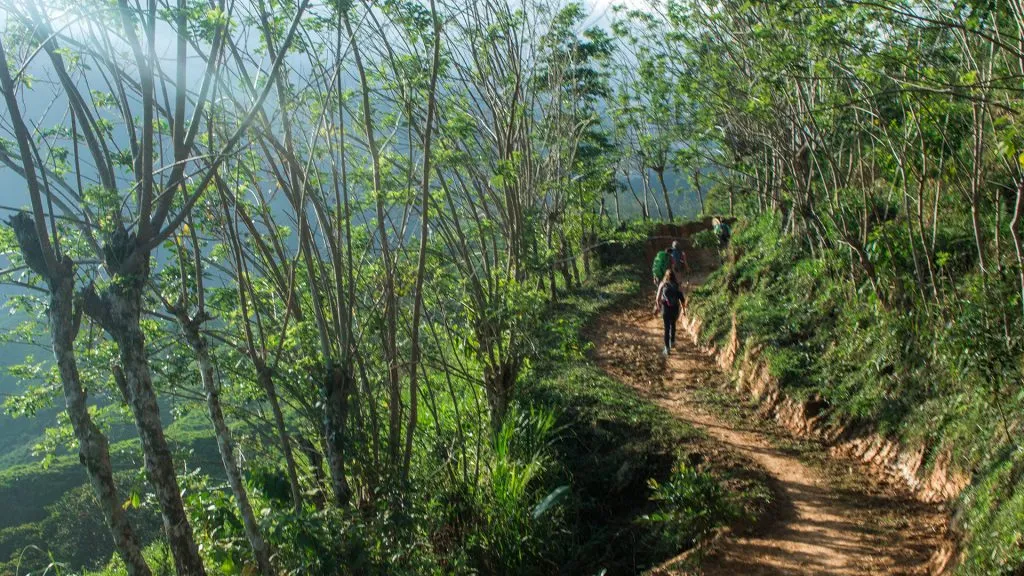 Sierra Nevada del Cocuy
Colombia has more secret hiking gems than you know and the Sierra Nevada del Cocuy trail is one of them.  A National Park right in the heart of Glaciers, lakes, and unique panoramic landscapes, Sierra Nevada del Cocuy is wild and rugged. This is in part because of the 23 snow-capped peaks that protect the vibrant and impressive eco-region. The mountains also provide a home for the local indigenous communities.
The land and glaciers are sacred for these communities and their efforts have kept this trail as one of the quietest, most authentic places in all of Columbia. You will find a new sense of love and compassion towards nature from them. Currently, there are three open trails available here for hiking- Ritacuba, Laguna Grande and Pulpito. All of them are short and need only a day to complete. Reaching the mountain slopes can be easy for most casual backpackers. However, getting to the peak mostly requires professional skills and gear.
WHERE IS IT AND HOW DO YOU GET THERE?
In Boyacá, Colombia. Fly into Bucaramanga. Bus services are there, but it is better to get a taxi from there to Sierra Nevada del Cocuy.
DURATION:
4 days to complete all three trails. 
DISTANCE:
Each hike is about 19-20km long.
BEST TIME TO DO IT?
December, January, and February.
HOW MUCH DOES IT COST?
Around $1000
DIFFICULTY RATING:
6/10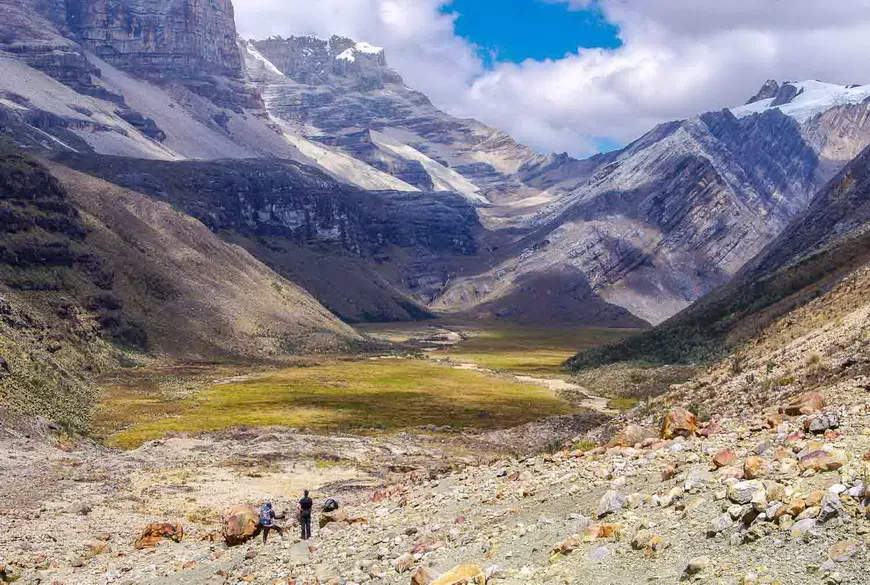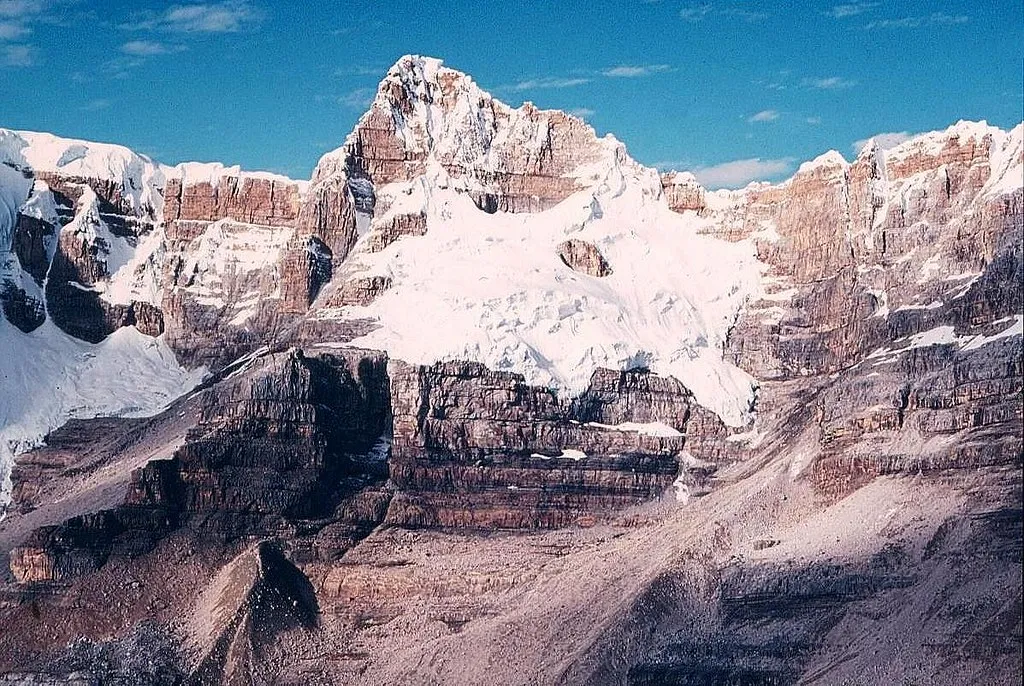 JUST MISSED THE CUT IN THE TOP 25 BEST TREKS IN THE WORLD:
A) Puncak Jaya
My favourite mountain in the world, Puncak Jaya. Puncak Jaya is one of the seven summits (what are the seven summits?), being the highest mountain in Australasia. Due to the price, and remote location, it's reported that less than 1000 people have ever climbed Puncak Jaya! In far eastern Indonesia, requiring a few flights and a helicopter, climbing Puncak Jaya is a once ina lifetime experience. You can read about me climbing Puncak Jaya here.
HOW MUCH DOES IT COST?
I'm doing my blogging best here! Normally it's up to $20kUSD (Yup!), but I didn't want to pay that, so I sourced the Indonesian provider directly, who can do it for around $7,500. Mention my name and he might give you an even bigger discount (the info is in my Puncak Jaya article here)
WHERE IS IT?
In Indonesia, on the border with Papua New Guinea. You fly to Bali and then connect (and connect, and connect!). It's in the middle of nowhere. 
DIFFICULTY?
The climb is technical, so it's probably a 7/10. But if you include the remoteness, and cost, then probably a 9/10.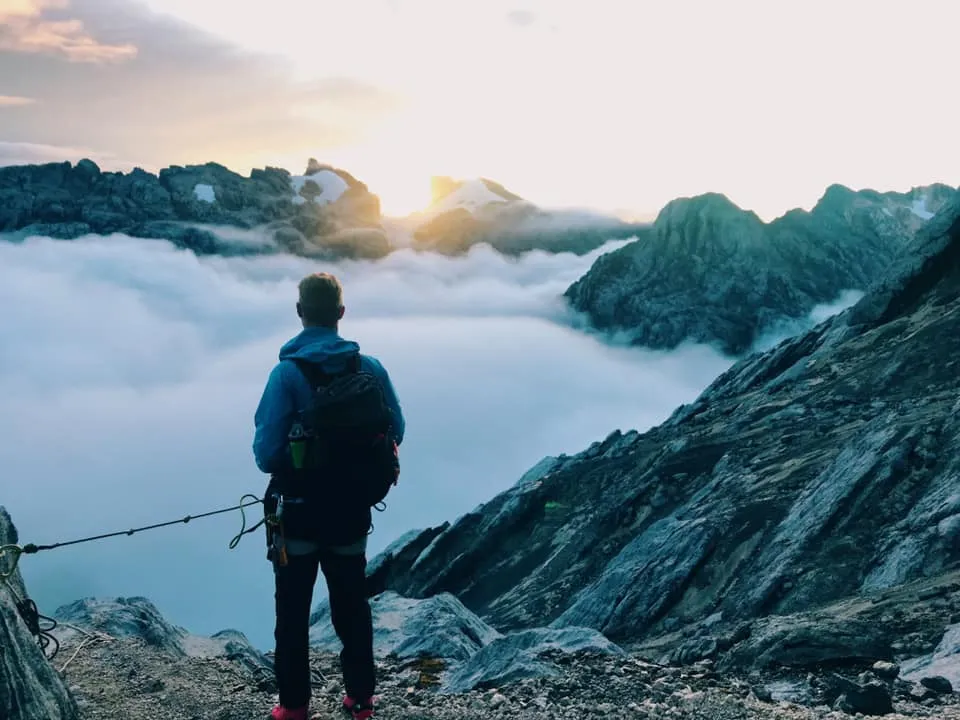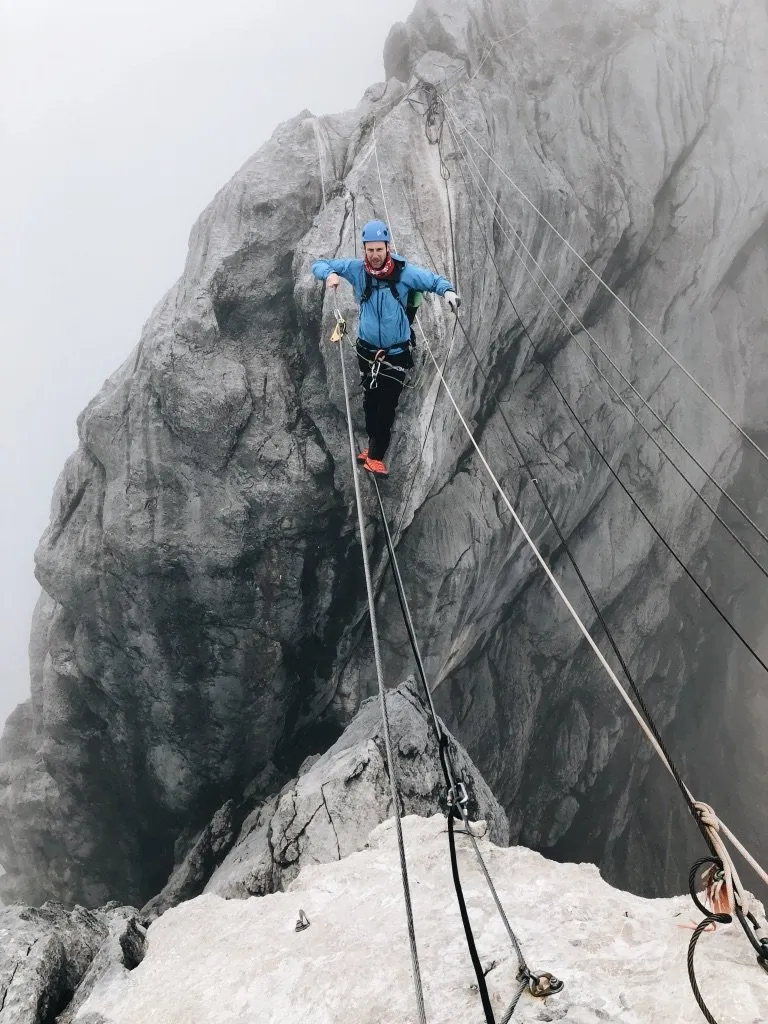 B) Mount Fuji
I want to include this on my list of the Best Treks in the World for 2 reasons:
1) When you're a tourist in Japan,it's a great addition to your Japa itinerary as it's beautiful and manageable and it's affordable
2) More importantly, it holds amazing memories for me personally as I climbed it with my 70yo mother, to raise $20,000USD for 'Cure Parkinsons', a condition she suffers with. It was a truly amazing experience. You can READ ABOUT IT HERE. 
HOW MUCH DOES IT COST?
To do it independently, with trains for Tokyo, a night in a tea house on the mountain then it's about $200. With a guide, it's about $1k. 
HOW LONG DOES IT TAKE?
You can beast it in one day with an early start, but better to do 2 days/1 night. 
HOW TO GET THERE?
Fly to Tokyo, then less than a 2-hour train/bus to Fuji
DIFFICULTY?
For my 70yo mum, with Parkinson's, she trained for 6 months, and it was a 10/10. If you're under 50, and fit, you can do it without training at a 4 or 5/10.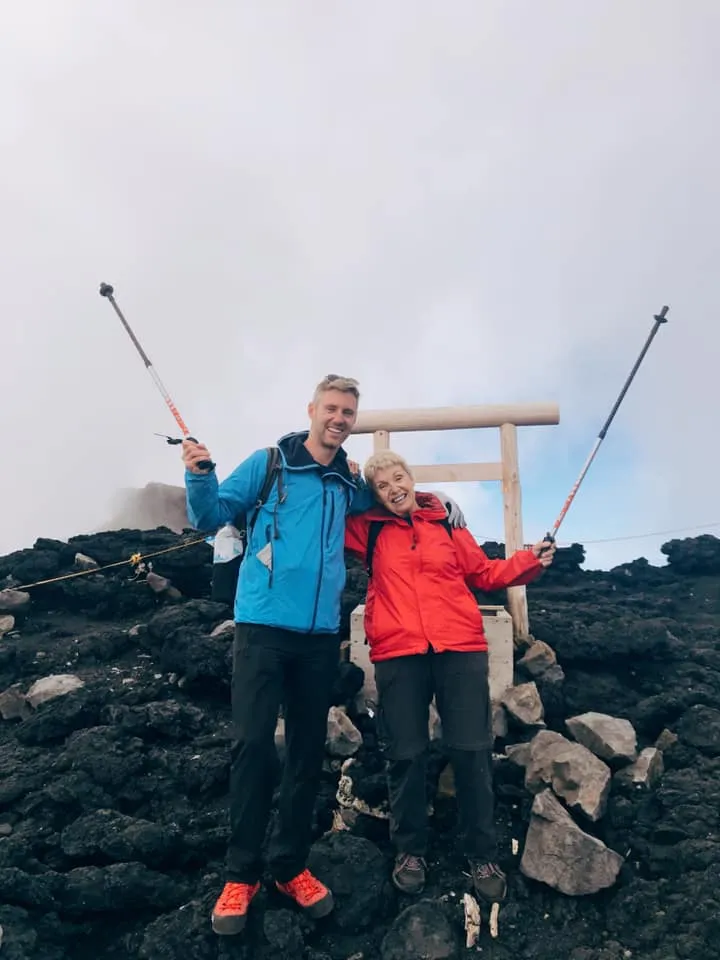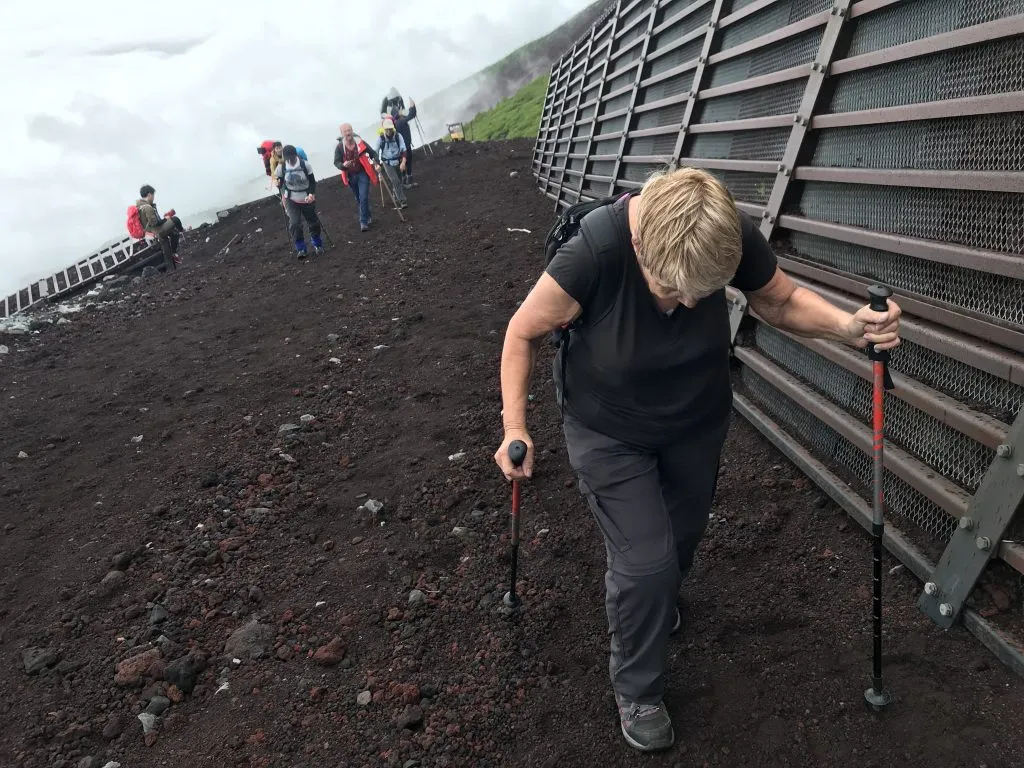 C) Aconcagua
The highest mountain in South America (and all the America's for that matter), Aconcagua sits just shy of 7,000m. I had my worst travel experience here when I trained for months to climb Aconcagua, paid thousands of dollars and failed on my Aconcagua expedition in 2018. Heartbreaking. I went back the next season, paid and trained again, and finally summited Aconcagua in January 2020, 13 months later. Yaaay!
WHERE?
In Argentina, you fly to Mendoza. The start point is a day drive from there. 
COST
With a Western Operator, it can be $10k! I use a Russian operator, and it can be as little as $2900 (all the details are in my article here) 
DIFFICULTY?
Trekking Aconcagua isn't for beginners. It's high altitude. It's multiday (2 weeks). Difficult for an average person would be 9.5/10.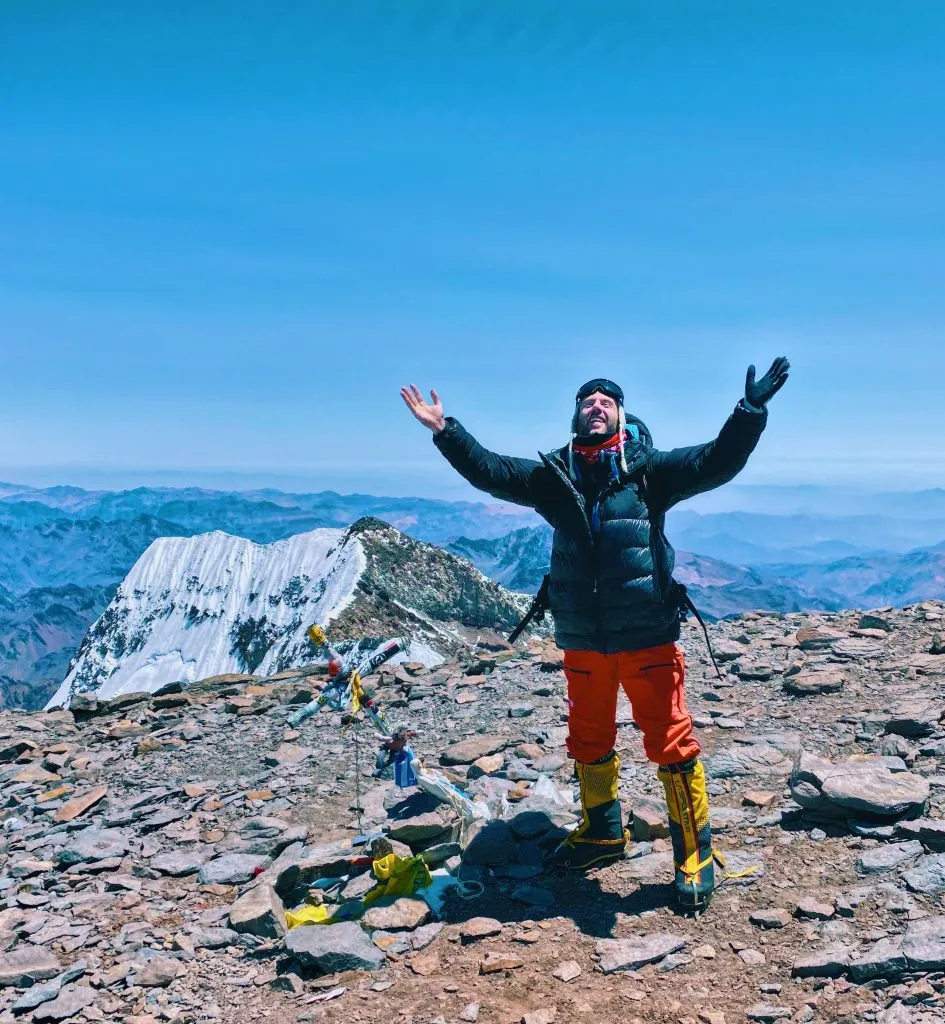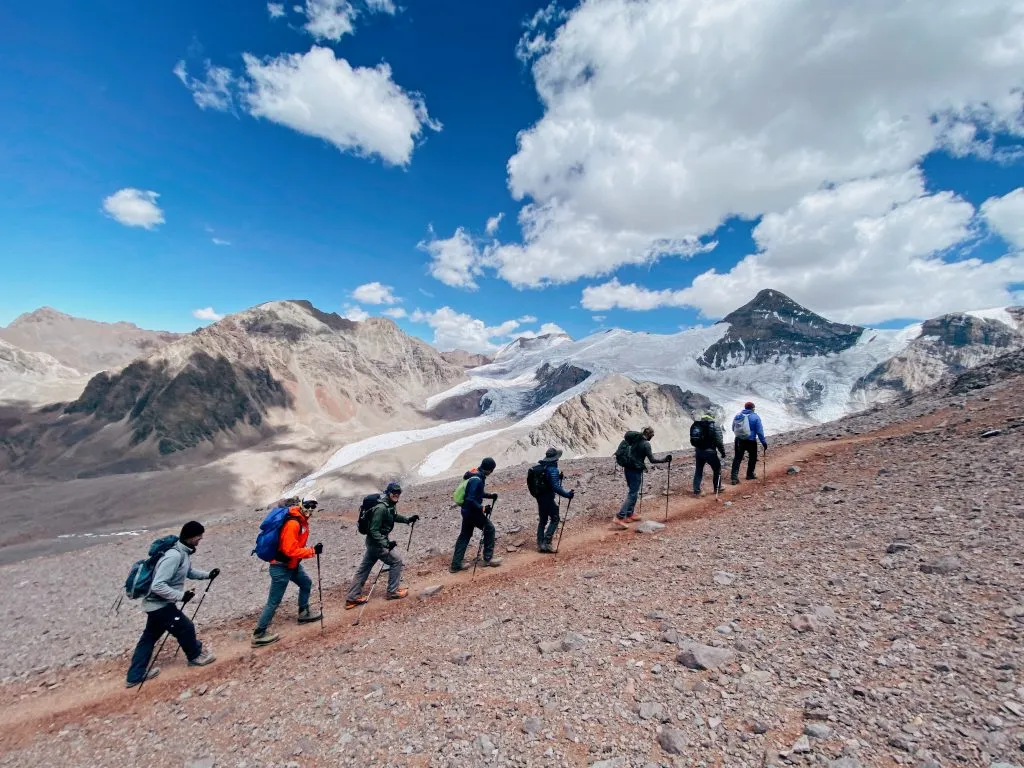 Remember, never travel without travel insurance! And never overpay for travel insurance!
I use HeyMondo. You get INSTANT quotes. Super cheap, they actually pay out, AND they cover almost everywhere, where most insurance companies don't (even places like Central African Republic etc!). You can sign-up here. PS You even get 5% off if you use MY LINK! You can even sign up if you're already overseas and traveling, pretty cool.
Also, if you want to start a blog...I CAN HELP YOU!
Also, if you want to start a blog, and start to change your life, I'd love to help you! Email me on johnny@onestep4ward.com. In the meantime, check out my super easy blog post on how to start a travel blog in under 30 minutes, here! And if you just want to get cracking, use BlueHost at a discount, through me.
Also, (if you're like me, and awful with tech-stuff) email me and my team can get a blog up and running for you, designed and everything, for $699 - email johnny@onestep4ward.com to get started.
Do you work remotely? Are you a digital nomad/blogger etc? You need to be insured too.
I use SafetyWing for my digital nomad insurance. It covers me while I live overseas. It's just $10 a week, and it's amazing! No upfront fees, you just pay week by week, and you can sign up just for a week if you want, then switch it off and on whenever. You can read my review here, and you can sign-up here!