When many think about owning a home abroad there are the typical destinations that we Brits like to go, Spain, Italy and America. These are great countries to own a home in, especially if you are looking to generate some extra income through renting the property. However, there are many more countries that you can choose from so here is a list of some of the best countries to own a property. Do remember though, if you are looking for a property to rent out overseas, ensure you have done all your research and that you have taken out appropriate landlord insurance too.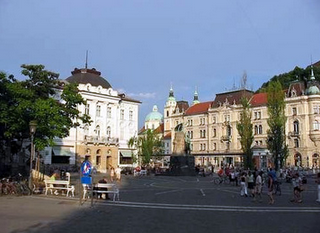 Albania
There are of course going to be a range of prices for properties in each country but for £100, 000 you could own an apartment in Albania. Ok so your first impression may not be a positive one of Albania but the country is definitely changing for the better which means purchasing a home here is likely to be a great investment.
Austria
A holiday home doesn't just have to be for the sun and beach. Why not opt for a home in a ski resort like Zell and See in Austria. Whilst it won't be used for skiing all year round, in the summer it is a great sailing destination which means great potential for rental income all year round. If you want to purchase a second home here you are probably looking between £300, 000 and £400, 000.
Canada
If you fancy going a little further afield what about Canada, in particular Nova Scotia. It is just short five hour flight away from the UK and is described as "Canada's Ocean Playground" which is very true as it has 4, 360 miles of coastline. You can get a lot for your money here too with acres of land available for very few pennies.
Vietnam
If you are after something very luxurious and have an extensive budget you should consider Vietnam. For the locals there are many houses at cheap prices but for foreigners then the only real options available are palaces around the £1 million mark. It is a great location with a lot of interesting marine life including dolphins and sea turtles as well as white beaches. Why not snap yourself up a beach front villa if you have the odd £1 million lying around.
Greece
If you are looking for a project to undertake you could purchase a derelict farmhouse in Crete for around £35, 000. However, don't be fooled by the cheap price as they are likely to need extensive repairs including foundation and structural work.
Slovenia
Last on our list is Slovenia which is surrounded by Hungary, Austria, Croatia and Italy and is known to be the New Zealand of Europe. You could buy a wooden cottage here for £40, 000 in this pretty forest country. Alternatively if you have slightly more budget you could always opt for a slightly pricier option and purchase a riverside apartment that overlooks Preseren Square for £1.5 million.
There are some great countries where you could snap up some wonderful deals. Just ensure that you have completed all your homework on the rules and regulations for purchasing a property in a different country so you aren't caught out with a nasty fine or worse.