San Francisco is one of the US's most exciting cities, which I think is at least in part because it's home to lots of different neighbourhoods, each of which has its own unique characteristics. In my opinion, the Mission District ranks among the most interesting, so today I'm going to talk about what you really shouldn't miss while you're there.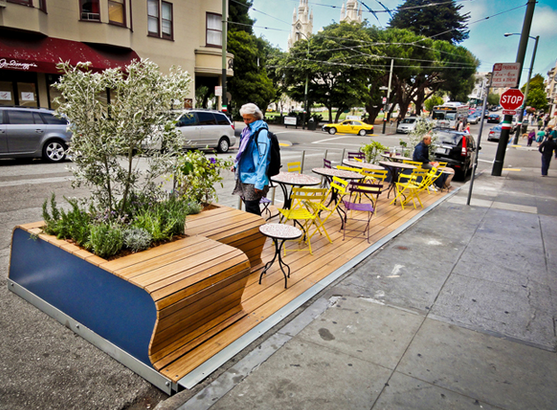 Before I go into detail about some of the best things you can do and see, I'd just like to point out that I won't be taking you through practical details like travelling to San Francisco and good hotels to stay in. But, if you do need some more information on that side of things,   Hostelbookers is a useful source.
Art
One of the things I love most about the Mission District is that it's covered in art. You'll spot murals all over the place here – on walls, buildings and fences – that have been created by local artists. Of course, you can see these easily enough just by taking a stroll around, but personally I think it's fun to get a bit more involved and take an art-based tour.
One of the companies you can do this with is Precita Eyes Mural Arts & Visitors Center, which is a non-profit organisation that's actually dedicated to designing murals. What's great about booking a tour with this company is that your tour will be lead by an actual artist, so you'll get a real insight into the things you see. And before you head out, you'll usually have a 45-minute presentation to give you an overview of the local mural culture.
Parklets
Whenever I travel, I love seeking out a destination's quirky characteristics. In the case of San Francisco, one of my favourites are parklets. Once upon a time, these were humble parking spaces, but have since been transformed into miniature parks or seating areas – a fun and charming idea.
In the Mission District, you can see a good few examples of these. Some of the best can be spotted on Valencia Street, which is also the perfect place to find decent bookshops and bars.
Food
Tasting the best local food is one of my travel staples, and in Mission your taste buds are in for a serious treat. The number one thing to try while you're here is burritos, and you'll have your pick of restaurants to choose from.
While the area in general has a burritolicious reputation, some eateries definitely stand out from the crowd. One of these is Papalote, which is on 24th Street (near the aforementioned Valencia Street). As well as having a famous house special – the Triple Threat – it is also known for its decent vegetarian menu. Another place worth heading to is El Toro Taqueria, which is at 598 Valencia Street.
History
Since the Mission District is the oldest part of San Francisco, you can't really avoid soaking up a bit of history while you're here. I think you should make a conscious effort to head to the place from where the district takes its name, though – Mission Dolores.
This consists of two churches standing next to each other, with the little Mission San Francisco de Asis being the oldest building still standing in the district and, indeed, the whole city. Completed back in 1791, it is home to some historic paintings, as well as a small museum.