The Rainbow Nation of South Africa has a fascinating social history that provides a compelling backdrop to any excursion to the country. Yet it is, perhaps, the natural beauty of South Africa that is its most captivating aspect for first-time visitors, very few of whom are likely to have encountered the broad array of spectacular sights that they are sure to come across at one of the famed national parks.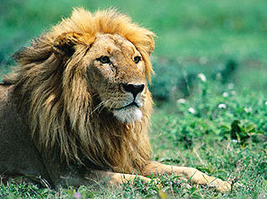 The country is home to a huge variety of wildlife, featuring more than 1, 000 different species and some of the world's most rare animals, like the Cape Buffalo. So if you're keen to enjoy a once-in-a-lifetime adventure, then there are few places on earth than can rival the republic. And, thankfully,   Wanderforth is on hand to help first-time visitors and others to make the most of a luxury holiday.
National Parks
If you've never been to South Africa before, it's important you're aware that this is a country of sharp contrasts. Life in major cities like Johannesburg is markedly different from what you can expect to find once you step off the beaten track. With this in mind, it'd be foolhardy to pass up the opportunity to experience the unique charms of the country's national parks.
These offer an impressive range of adventure tourism opportunities, including bush walks and game viewing. There are a number of parks dotted throughout South Africa, but the world famous Kruger National Park ought to be listed in the must-visit category.
The oldest and one of the largest national parks in the country, the Kruger game reserve is located in the north-east of South Africa and is among the most popular tourism destinations. It is easy to understand why, too.
Kruger is home to more than 500 species of bird and all of the so-called Big Five – the lion, African elephant, Cape buffalo, leopard and rhinoceros. It does, in fact, boast more large mammals than any other game reserve in South Africa. So if you're willing to invest in a top-of-the-range camera, then you're sure to capture loads of great shots.
There are a number of alternative national parks that are well worth visiting, including Groenkloof, Table Mountain and Marakele.
Animals to look out for
One of the most rewarding aspects to visiting a national park is that moment when you come across one of the more rare species. Thankfully, the country is home to loads of spectacular animals – and so you're sure to encounter some amazing sights on your travels.
Chief among these, perhaps, is the African elephant. While poaching has dramatically reduced the overall population, these amazing creatures can still be found in the game reserves of South Africa.
Likewise, the leopard is a truly draw-dropping animal when it is seen in the wild, not least because of its opportunistic hunting behaviour. There are few greater sights than this awe-inspiring animal in action.
Book your luxury break to South Africa and prepare to be wowed by the amazing wildlife on show.