The historic city of Dubrovnik is located on Croatia's Adriatic coast and as a result is one of the most popular destinations in the Balkan region. The scenic town of Dubrovnik is lush with history and architecture, offering visitors churches, monasteries, museums and stunning vistas.  If you are staying in Dubrovnik, why not use the Dubrovnik apartments directory to book your accommodation.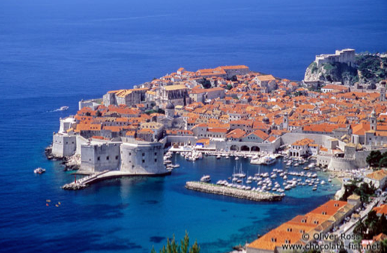 Visitors to Dubrovnik's Old Town will be aware of the heavy damage it suffered during the Croatian War of Independence of 1991-1995. However the Old Town is the perfect introduction for those visiting Dubrovnik for the first time.
The Old Town awakens in Placa Stradun, the central street in the city, while the Bell Tower with its stunning bronze statues attracts visitors every hour to hear the bell strike. Pile Gate offers unrivalled views of the Old Town.
Any weekend visitor to Dubrovnik simply must walk on the city walls which circle the old town. The 2km long walls offer great views of the city and within the city wall visitors will be able to see Fort Micenta.
Dubrovnik offers visitors a range of world-class museums, many of which offer discounts for those visiting more than one. The city's museums offer art by Croatia's modern painters at Bukovac House, taxidermy at the Dubrovnik Natural History Museum and the Maritime Museum showcases how important sailing and shipbuilding were to the growth of Dubrovnik.
The city's beaches are well known and extremely popular among locals and visitors alike. Lapad Beach is a car free sandy beach, around 3.5 km from the old town, located at the end of a long pedestrian street full of cafes, bars and restaurants. While Banje Beach, a pebble beach, is a great way to escape the heat of the city, offering superb views of the old town and the island of Lokrum.
For those wishing to explore the Adriatic Coast, Dubrovnik is an excellent starting point. The Elaphite islands, Mljet and Korcula are nearby. Pushed for time? Consider taking the ferry to Lokrum Island which is home to a fort offering sublime views of Dubrovnik along with a monastery, a nudist beach and botanical gardens.