Sometimes, exactly what it is that constitutes 'travelling' can lead to civil disagreement among those concerned. Some argue that only two-six month continent-crossing escapades amount to 'proper travelling', whereas others maintain that you only need to have spent one day in a foreign country in order to have 'travelled' there. Personally, I believe it boils down to making the most of the opportunities you have, no matter what the timeframe. Two friends of mine who travelled around East Asia for three months last year, for instance, spent the first two weeks of their trip in Bangkok going out, getting wasted and hitting the same gogo bars every night. Fun, yes; travelling, no. Nor, in my opinion, is it travelling merely because if – like me – you live in a foreign country (that's even better!).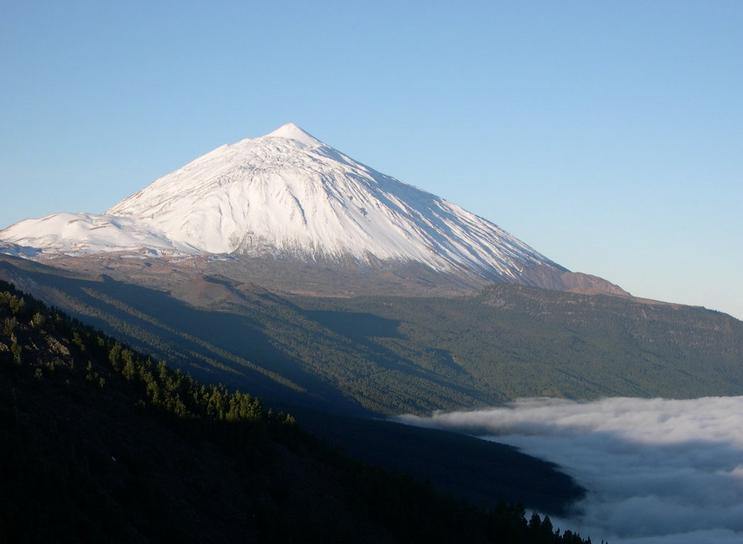 However, if there's one thing that all us travellers can firmly agree on, it's that package holidays are all about what travelling is not: an endless barrage of people infested beaches, grimy hotel swimming pools, annoyingly cocky foreign kids and menus which list fish and chips as the house special.
At least, that's what package holidays traditionally entail. Tenerife, the largest of Spain's Canary Islands, offers a whole lot more. Yes, believe it or not, if we take just a moment to peel back the sweat-diluted layers of factor 50 sun cream and squint past the speedo-donning German families, you'll actually find that there is a ragbag of culturally and archeologically educative experiences to be taken advantage of.
Soaring above the clouds at 3718m, Pico del Tiede is Spain's tallest peak, and really is a hiker's paradise given its surrounding moon-like environs and myriad of intense volcanic colours. There are trails wrapped around the entire landform and beyond into Las Canada del Tiede national park for hikers to explore at their own pace, and not a poolside choc-ice in sight (though on a hot day, a choc-ice wouldn't be a totally unappetising idea – take lots of water).
If you really want to get off the beaten path, head north where you'll find the island's verdant forests – dense with looming pines and quiet trails to ramble your way through – and Las Montañas de Anaga, where you'll encounter steep gorges, isolated beaches and beautiful, sweeping views of the rest of the island and its fellow Canarian counterparts out to sea.
The island's capital, Santa Cruz de Tenerife (also in the north), has managed to preserve an untainted ambience that is now merely a distant memory in the southern resorts. Here, you won't have to jostle amidst the camera-wielding masses in order to take an ad-libbed stroll along the promenade. Likewise in San Cristobal de la Laguna, where spots such as Plaza del Adelantado and Iglesia de la Concepción offer much in the way of historical significance.
If hiking doesn't appeal then the vistas along Tenerife's northwestern coast can be gawped at from within the confines of a trusty car rental. Punta de Teno – an awesome, vast geological structure – waits at the end of the long mountain-hugging road. It's the perfect spot for a picnic.
There are, of course, numerable other highlights to this largely misjudged island but we won't name them all lest the site crashes. Ultimately, this is the sort of destination that offers sights and attractions you'd normally pay a king's ransom for, but as it invariably falls under the category of 'package holiday', the cost of a round-trip with airlines such as Thomas Cook flights on fly.co.uk makes the overall expense conveniently minimal. Buen viaje!