Budapest is one of the finest locations in Central Europe. The capital city of Hungary, Budapest is full of local delights and national tradition with the city home to over 1.7 million inhabitants according to the 2011 census. With stunning views, the famous Chain Bridge, architecture to marvel at and stunning local cuisine, Budapest is a top holiday location and a certain alternative to Paris, Krakow, Lisbon or Milan.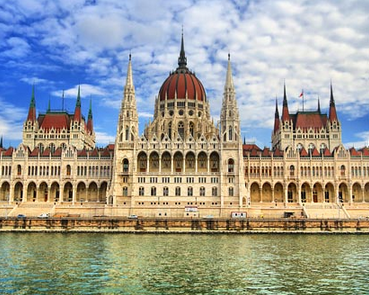 If you are jetting off to Budapest soon chances are you already have a pretty good idea of things to do. Make sure you book a Taxi in Budapest to take you around so you make the most of your time there.
However, with several trips to this wonderful city behind us, we're going to spill the beans on the top 5 things to do in Budapest.
1. Architecture: Visit the Hungarian Parliament building
Budapest is full of character with every single street home to a quirky piece of architecture. Arguably the finest architecture in Budapest is to be found at the Hungarian Parliament building; it's actually the third largest Parliament building in the world and it dates back to the late 18th century. There are tours of Parliament you can take through your holiday vendor or by booking in Budapest through a third party.
2. Antiques and art: Falk Miksa Street
Just a street away from the Hungarian Parliament Building you will find the delightful street of Falk Miksa utca, where you can discover a range of antique stalls and boutique stores. Also located nearby are a range of wonderful art galleries including the Kieselbach Gallery and the Judit Gallery. If your loved ones back home appreciate a good souvenir, you are sure to find it at Falk Miksa Street.
3. Explore: Óbuda is the oldest part of Budapest
A lesser known part of Budapest, Óbuda is home to some wonderful sightseeing and adventures. In Flórian tér you can discover the ruins of a well preserved Roman military camp, and in Nagyszombat utca you can admire the well preserved Roman amphitheatre.
4. Food and dining: Bock Bistro
Bock Bistro is a wonderful restaurant with an award winning chef. It offers terrific value for money and there is simply no better way to discover traditional Hungarian cuisine with a twist than at Bock Bistro. If Spanish Tapas is your thing, you're in safe hands, as Bock Bistro do that too.
5. Night life: Szimpla Kert and Ötkert
Budapest is a party at night time. When the sun falls, the city transforms in to a bass pumping socialites heaven. Visit Szimpla Kert for relaxed beers and wine, mixing it with professionals and artists, or visit Ötkert for some good old messy nights perfect for a stag do. There is no designated strip for clubbing or partying in Budapest, but wherever you turn, there will always be a bar welcoming you in.
Provided by Moneycorp Travel Money