Backpacking around Europe is a great way to explore the continent on a budget. It can be a lot of fun and, even if you start out alone, you are sure to make lots of new friends and pick up travelling companions along the way.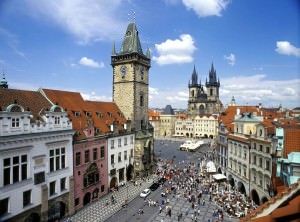 But it does require some planning and preparation and it pays to be ready to tackle any situation. Read on for some top backpacking tips to help you stay safe and save money.
Pack light
It goes without saying that you should only pack what you can stand to carry around. Less is definitely more when it comes to backpacking. Keep everything to the bare minimum and be realistic about what you really need. Leave the valuables and anything really heavy or bulky at home, or in storage.
Stay in touch
Keep in contact with friends and family back home regularly so they always know where you are. And if you have friends with you on your travels make sure you have each other's mobile phone numbers if you take one and arrange to meet up again at a set time and place. Ensure someone has a general idea of where you are going and how long for each time you set off again.
Choose your accommodation wisely
Most backpackers will stay at hostels along their trip. They are a great idea as they are clean but cheap, with basic facilities. Many YHA hostels in London and across Europe have added features like kitchen facilities which are a big bonus. Read up about potential accommodation before booking if you can and check out reviews from other travellers on the hostel and the local area.
Be a clever eater
Food can become very expensive when travelling so, wherever possible, do your own cooking. Choose a hostel with a kitchen so you can make quick, filling and cheap meals. When you eat out choose the venue wisely. Street vendors and markets often have inexpensive fresh food. Don't forget to continue to eat sensibly with plenty of local produce and seasonal fruit and veg – you can do this on a budget if you shop at local markets.
Go under your own steam
Wherever possible, walk or cycle around your current location. This is cheap and allows you to properly explore an area. If you decide to go by tube, bus, tram or train then look at the various season tickets available to ensure you pay as little as possible for your journeys.