Whether you are an experienced traveller or a total newcomer to the scene, your first priority is your health and safety. There is no point turning a blind eye to travel safety and just going with the flow, as It can all end in disaster.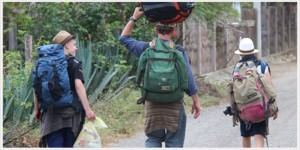 In order to travel intelligently and smartly, you need to keep your wits about you at all times. Maybe even talk to someone involved with health policy and administration. Sure you can relax and chill out, but do so knowing that things are under control.
Travellers should always take heed on warnings from foreign governments regarding tourists. You might be informed that visiting a specific country at a certain time is unadvised. Don't brush this under the carpet as there are specific reasons why a government would say such things.
Know the local customs and laws. Don't think that the laws are the same as in your country while away. This is a very common mistake that a lot of tourists make when travelling. They end up getting arrested for doing things that they might get way with back home. Having a good solid knowledge in the local traditions will go along way to helping you fully understand what to expect.
Please make sure you have a medical bag with all your pertinent requirements while out on the road. UK first aid kits should have everything you need in order to have some basic medical treatment on hand should you need it.
Get proper travel cover for the trip. Being sick in a country where they don't speak English or you native language can be a terrifying experience for some. It goes without saying that if you choose not to get travel insurance or some other form of health insurance, then you are taking an unnecessary risk.
Always protect your luggage and your important travel documents. Keep money well hidden at all times and never flash it about. This is definitely the case in poorer countries, where the likelihood of tourist theft is common.
Keeping a watchful eye while out in public may seem tiresome at first, but you will soon start to do it naturally after a while.
Having the correct items for your trip is imperative to being savvy and Seton is a useful resource for safety equipment in the UK.
One last tip is to make sure you dress appropriately for the location you are visiting. Respect the local traditions regarding clothes and don't go out dressed in expensive clothes if everyone else isn't. This will only bring unwanted attention your way – in the form of people looking to rob you.
Keeping yourself safe is the first and last priority when it comes to travelling. Don't skip out on safety when it comes to heading away on your travels.
It's just not worth the risks involved.