Recently, a travel based company in Peru has connected with their guests by getting them to share their experiences while travelling throughout the country. These recordings have all been recorded as video.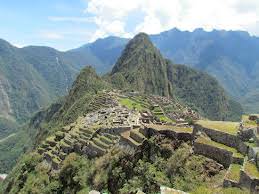 The company is called " Peru For Less", and they started interviewing their guests back in March of this year. As of now, over 200 people have been recorded talking about their unique experiences with the company and the tour guides.
Three videos have already been produced so far, and the first one can be viewed here:
All of these videos were made in Cusco, which is the old capital of the Inca Empire. Cusco is also the gateway to the famous Machu Picchu. The recordings were usually made right after the guests arrived back from visiting Machu Picchu with their guides. Visiting this magnificent location is usally the top of every tourists list when they come to Peru.
Each interview is about 30 seconds long and circles around the one simple question: "If a friend asked you about this trip, what would you say"?
In this day and age, when we book our tours online, we never get to meet the faces of the people that we are booking them with. However, with the likes of smaller, independent travel agencies like "Peru For Less", you can actually get to meet those directly involved with providing you with your tours. This is a very nice touch, and creates a more pleasant atmosphere for everyone involved. While this idea is obviously promotional, it also brings back some of the relationship between the travel agent and the traveller.