Financial institutions are b*stards, simple as that. I own my money, it's mine, I earned it and all I want is access to it, how simple is that? Not simple at all apparently.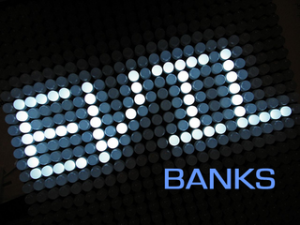 "You'll be charged 100 'insert generic currency' for this withdrawal, do you wish to proceed?" I don't really WISH to proceed. If I had an ability to make a small wish right now, it would probably be for this stupid ATM to stop charging me money to access my own bloody cash! BUT alas I have no choose, so go on then, proceed, steal my money, you b'*stards.
2 days later, still angry at that $5+ ATM charge I jump onto internet banking. By my reckoning, thanks to using the ACTUAL exchange rate I withdrew $250 dollars so why then is my account missing $270?? OOOOH, I see so the $5+ charge is just the local bank being a b*stard, my actual bank didn't apply their 'b*astard tax' yet so they whack that on in the form of a shitty exchange rate, cheers bank, thanks a lot. It's not as if you're constantly using my money to make money without my approval anyway, oh wait a minute…. Assholes.
Can we please live in a world where if I earn $100, and I want that $100, I don't actually get charged around $110 or even $115? No? Ok then Mr Financial Institution you can just f*ck right off. Thanks for nothing. With the financial rules screwing us at every situation and financial institutions pretty much allowed to make their own rules, mark my words, if we continue like this there could be a huge financial crises on the horizon… hmmmm! D*cks.