Cultural intelligence is the ability to be able to work with people from any culture effectively. A person that possesses a high cultural IQ will be able to enter into a culture that they have no experience of, and have the ability to observe and forge relationships with people; this is without being able to speak a single word of the language.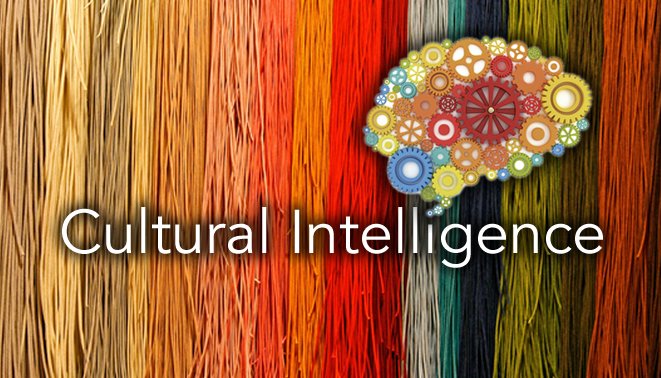 In big organisations and companies it is essential that people have a cultural IQ because there will be people from many different cultures working side by side. If there is a lack of cultural intelligence in the workspace it can very easily lead to colleagues being offended by others, this will of course be detrimental to the productivity of both employee. Raising the cultural IQ of employees has a number of different benefits; eradicates biases, prevents people coming to the incorrect assumption, energizes people to be at ease in new situations when dealing with different cultures.
SO how can we as individuals raise our cultural intelligence in order to work better with others and be more productive at work?
Be curious
If you want to learn about another culture then you need to be curious and keen to ask questions. Don't be shy because more often than not people are more than happy to tell others about their culture and educate them. The best thing to do is take the leap, watch how people behave and ask all the questions you have in an appropriate manor. It doesn't matter how well travelled you are or how many life experiences you may have had, if you are truly interested and willing to look at things from another perspective your cultural IQ will grow.
Look At Your Own Culture
It's always a good idea to look at your self in relation to others. Sit down and think about how your own culture has influenced your perspective, and then at how others actions are a product of their culture and experience. Be on the look out for both differences and similarities. Of course not everyone from a particular culture will think the same as one another, there will be differences based on things such as generation, age and economics.
Clear Your Mind
If you are going to be observing new cultures then you need to have an objective mindset. You need to be aware that sometimes you might notice that you are being judgmental. If you do, the do what is know as a 'thought-intervention.' It's simple to do and all you need is to think to yourself that what you are observing is interesting and that you'd like to know more. Being extra conscious of your biases and noticing that people who do things differently are not wrong will only help to improve your cultural intelligence.
Do you have experience of being in a new culture or have you been put into a situation where you had to adapt quickly to your surroundings? I would love to hear your thoughts, tales and experiences. All you have to do is put everything in the comment section below – I'm looking forward to reading them all!