When it comes to booking a holiday we are always looking out for the best deal available, if there's a chance to save money then we will almost always take it! Having more money in our pockets before we fly off to the sun means that we'll have more money to enjoy ourselves once we arrive.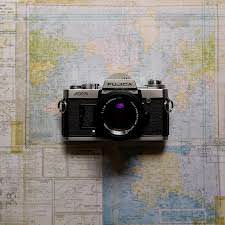 I for one am constantly researching the best ways there are to get a few dollars off here and there, I think it's well worth my while to spend a couple of extra hours online if it means that I know I got the best deal possible. After doing so much extensive travel around the globe I have certainly learnt a lot and would say that I'm pretty good when it comes to saving the pennies!
After travelling so much I have been lucky enough to meet people that work in the travel industry, the knowledge that these guys have about the savings we can all make are unbelievable – the best part is that it really isn't too tricky at all.
Do you have any great tips you would like to share? I would love it if we can all come together as a travel community to make sure that we get the best advice possible. Here are 3 things that I learnt about the travel industry that they will never tell you, I am sure it will help.
Always be flexible
This is key to getting a good price on your flights. Typically, Tuesday, Wednesday and Saturdays are the cheapest times to fly. It is always a good idea not have such rigid dates (if possible) because this way you could end up saving quite a few dollars on your ticket. It's also a little know fact that if you're flying during a festive or holiday season, flying on the actual day of the holiday is much cheaper than a day before or after! If you want to see some awesome deals then look at Scoopon.com.au , these guys will make sure you snap up a great deal so be flexible!
Check more than one airport
A lot of people miss out on this one, it can usually benefit you to check out the various airfares from different airports. Ok, you might live close to an airport but if you're going to save 25% plus by flying from one further away you're going to me than interested – this becomes even more important if you're flying with your family.
Spend those points
If you travel a lot then always have a credit card that gives you air mile points. After a year or two you will have accumulated so many points that the cost of your travel with have dropped massively! It really does pay to keep an eye on your points and make sure that you spend them before they expire, you've earn them so you deserve to spend them!