Traditionally the preserve of elderly holidaymakers, there is no escaping the fact that the cruising industry has developed a certain reputation when it comes to its clientele.
Yes, you might point out that there are now numerous cruise lines that cater to young families such as Disney, Royal Caribbean, and Carnival, but there is still no denying that, for most of your holiday, you're stuck on a boat surrounded by American mall-style entertainment.
This type of travel may suit young families and couples, particularly those who want to see multiple destinations in one trip. However, for the more adventurous types like myself, the idea of a mediterranean-style cruise is sobering at best.
Yet despite this, I'm an avid cruise fan. That may seem strange after reading the paragraph above. Let me be more clear – I'm an avid fan of expedition-style cruises.
Expedition cruise are an entirely different beast to your average cruise. You can forget cinemas, pools, theatres and boutique shops, these cruises are after one thing – adventure.
So, to give you a deeper insight into what I mean, I've listed my top 5 itineraries that will change your mind about cruising.
The Northwest Passage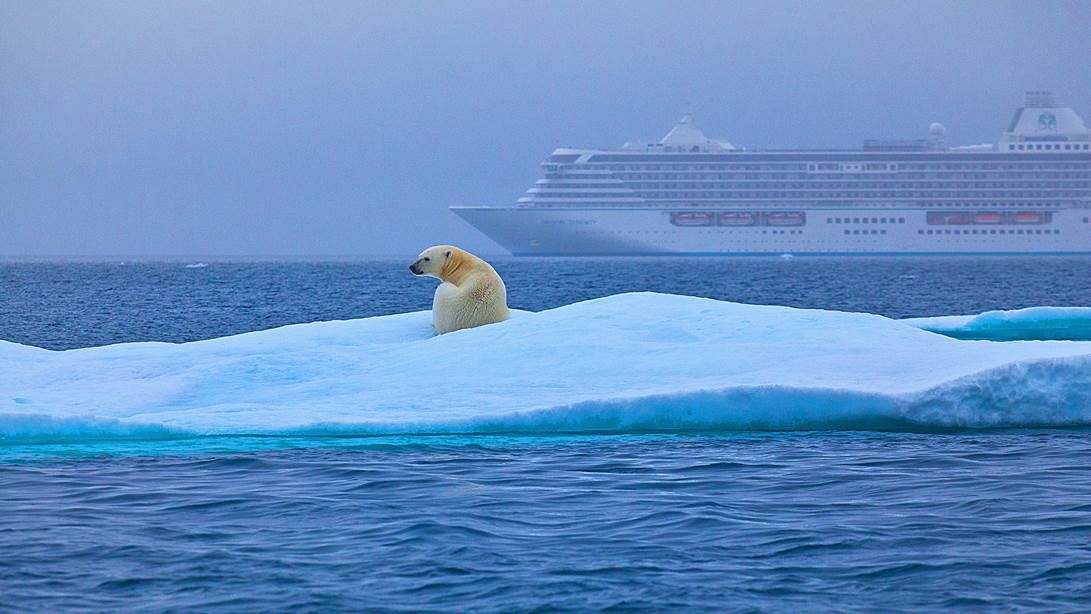 Until recently, this fabled passage was deemed to be impassable thanks to the thick, choking ice that permeated the region. If there is one positive thing that has come from global warming, it's that the melting sea ice has now opened up the Northwest Passage enough to allow cruise ships through during the height of summer.
Only a select amount of ships can tackle this notorious passage each year during August and September and your cruise will sail to the weather, not your itinerary. You sail all the way from Greenland, across the Canadian Arctic, to North Alaska, visiting local Inuit villages, Thule settlement remains, and deserted islands. The wildlife is nothing short of extraordinary and you'll take daily zodiac trips to see polar bears, musk ox, arctic foxes and plenty of whale species including narwhal and beluga. Because the cruise takes over two weeks, prices start from around $10,000 per person.
Antarctica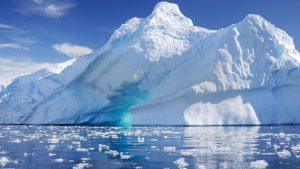 Antarctica as a destination is becoming more and more popular in recent years. This probably has something to do with our growing awareness round climate change and protecting vulnerable species like penguins. No matter the reason why you sail here, the response is always the same – awe. Antarctica is an alien landscape, a wilderness of endless ice that seems to disappear into the sea. Because of this, it's actually a very difficult landscape to describe to people who have not been.
Adventure addicts will not only love Antarctica, the wildlife and the activities, but also the Drake Passage crossing. This notorious body of water is known for its rough seas and just reaching Antarctica can be quite the journey in itself! For the ultimate experience, try kayaking around icebergs or the 'fun' polar plunge. Antarctic Cruises start from around $5,500 for a 10 day peninsula itinerary.
Russian Arctic
Most people don't even realise you can cruise the Russian Arctic, but it's actually one of the most epic cruise itineraries on earth. Have you ever seen a picture of 200 polar bears on one beach? Well the chances are it was taken on Wrangel Island in the Russian Arctic. This UNESCO World Heritage island is affectionately known as 'polar bear nursery' thanks to their vast numbers.
You begin in Alaska, exploring the Inside Passage before heading across the Bering Strait to the coast of Kamchatka. This region is seldom visited by outsiders, but the landscape is breathtaking with lush forests and towering volcanoes. After exploring the region you journey to the aforementioned Wrangel Island where you'll not only see polar bears, but plenty of musk ox as well. Yes, the price tag is a minimum of $10,000, but what other itinerary offers the chance to see polar bears, grizzlies and black bears in one single trip?
The Amazon River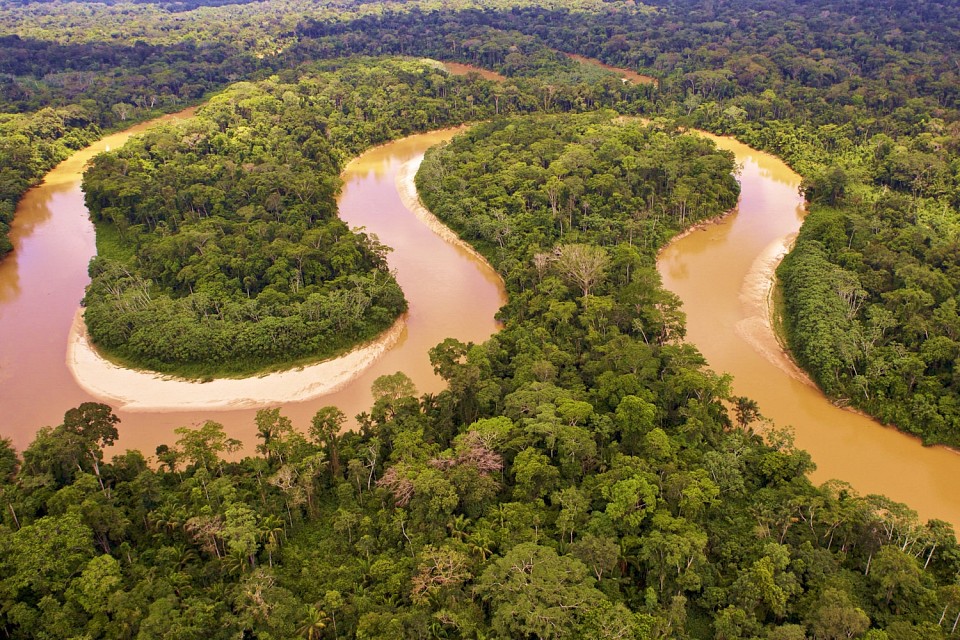 I won't even go into how many amazing facts there are regarding the Amazon River except to say that it's largest river island is roughy the same size as Switzerland. Unless you're planning on doing a Yossi Ghinsberg, the only way to really penetrate the heart of the Amazon rainforest is to cruise it.
You can either sail the Brazilian section, the Peruvian section or the Ecuadorian section of the forest. Although the Brazilian cruises take you far further into the Amazon than anywhere else, the best wildlife viewing occurs in Peru and Ecuador. There are plenty of boat options to choose from including basic tourists options and luxury level boats. I must say, sitting in a hot tub and looking at a the Amazon go by is an experience not easily forgotten. Each day your experienced guide will lead you through the forest in search of monkeys, cats, and snakes. You'll also spot plenty of crocodiles and get the chance to swim with piranha! Don't panic, most species don't bite…
The North Pole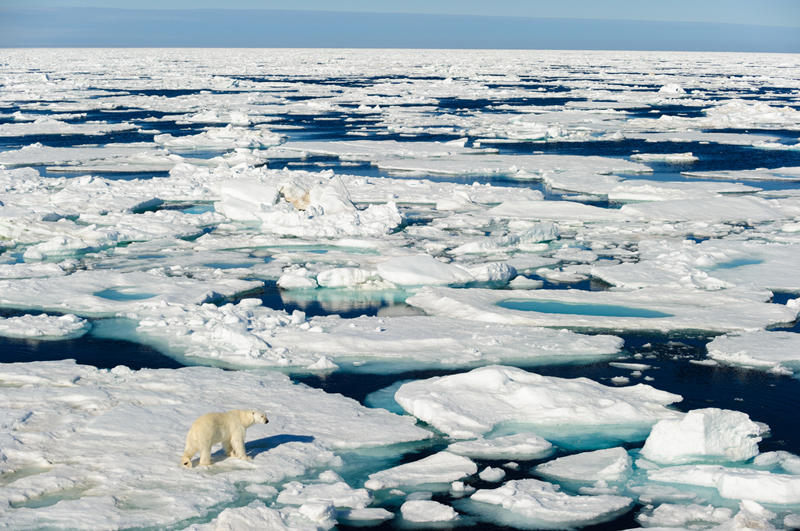 No, I'm not kidding, several cruises each year visit the North Pole. Although you technically 'cruise' all the way there, using that term is slightly misleading when you discover the ship responsible for your journey. She's called 50 Years Of victory. She's a Russian nuclear-powered icebreaker that tears up the thick sea ice as she ploughs her way to the North Pole.
I'll admit, the ticket price of $28,000 is a little disconcerting, but few people on earth can claim to have stood on this hallowed ground. You can even take a hot air ballon ride above your ship! Along the way you visit Frans Josef Land where you'll have the opportunity to see polar bears, whales, and plenty of bird species. Make sure you also visit Champ Island where you'll witness mysteriously round-shaped stones that will leave your mind reeling.