7 reasons to come to South Devon in autumn
The South Devon coastline is a stunning place to visit at any time of year – whether you are looking to enjoy long relaxing days soaking up the sunshine on the beach in the summer, or action packed days walking the South West Coast Path in the crisp winter. The spring and autumn months are also fabulous times to head to this Area of Outstanding Natural Beauty. Considering a break in South Devon this autumn, before the festive season? Coast and Country Cottages is a locally based holiday lettings agency, offering self catering properties exclusively in this unspoilt area – as part of their #7daysinSouthDevon campaign, here are just 7 reasons to choose South Devon as a holiday destination this autumn!
1) The autumn scenery
During the autumn months, the scenery in South Devon is simply stunning, with the rolling Devon hills, acres of woodland and miles of unspoilt coastline all taking on an unrivalled autumnal glow. The leaves on the trees turn to a myriad of golden colours, the hedgerows are laden with plump blackberries, and the morning dew glistens on the fields… whether you visiting for a romantic break, a walking holiday with your dog, or just a last minute holiday with Coast and Country before Christmas, it is hard not be inspired by the region's unmistakable beauty at this time of change. South Devon is perhaps best known for its coastline, and during the autumn season there is no better place to head than the seaside. Why not settle yourself in a peaceful position on the sand and watch the sunset on the horizon out to sea? Bliss…
2) Traditional pubs
South Devon is home to many traditional pubs and inns, many with roaring open fires, wholesome food menus, and an extensive range of locally brewed real ales. These wonderful gems are scattered across the countryside and provide wonderful places to warm up after a bracing morning walking the South West Coast Path, or an invigorating afternoon exploring the beaches. Many are pet friendly, meaning you can all huddle around the fire, whilst enjoying good local food and drink. For example, The Sloop is a dog friendly inn, just a short walk from the beach at Bantham. Take your dog for a refreshing walk (dogs are permitted on the main beach from 1 st October for the winter months), before heading to The Sloop for fish and chips by the fire! For a self catering break with your dog, why not book the property Spindrift in the nearby village of Thurlestone. Newly available with Coast and Country, this spacious luxurious holiday home accommodates up to 8 people and a dog. Within easy reach of the South West Coast Path, this is the perfect base for a walking holiday this autumn.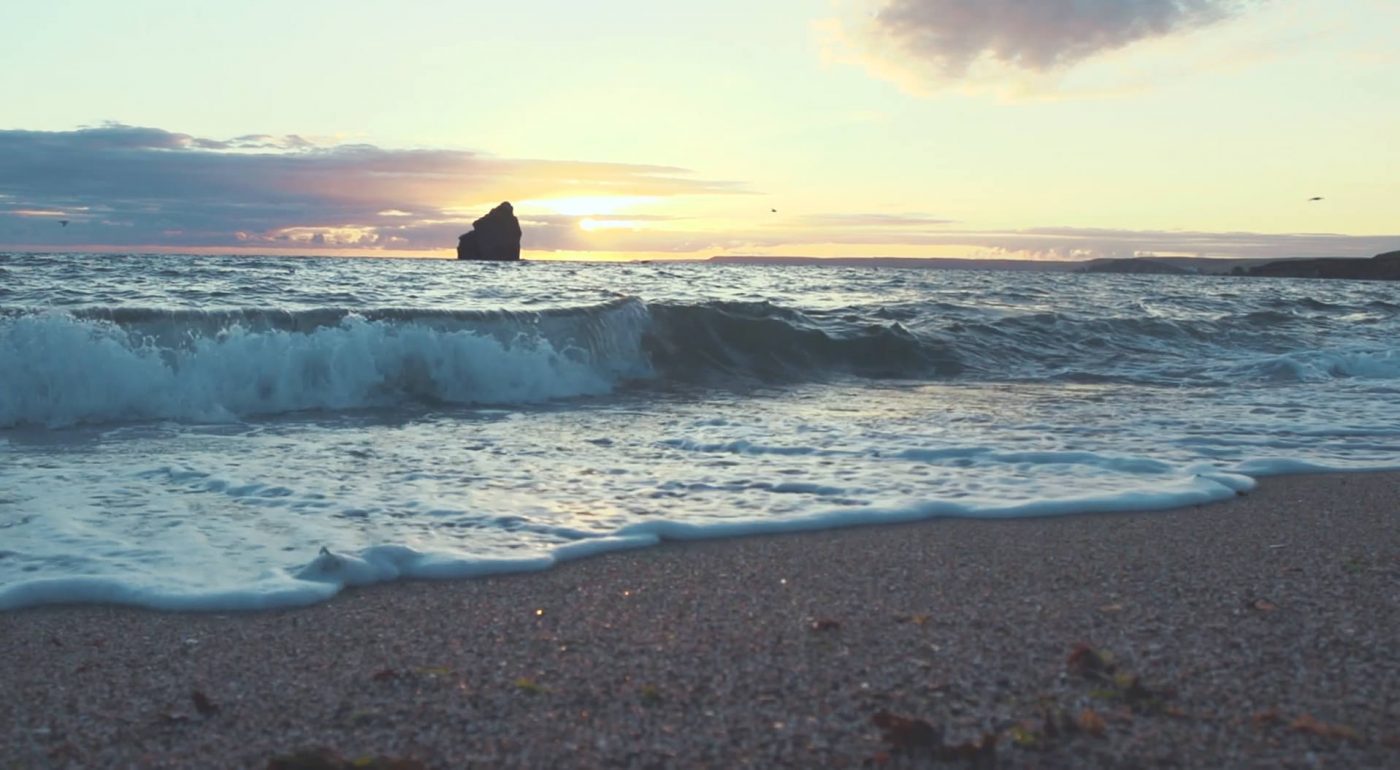 3) Peace and quiet
!
Salcombe, Dartmouth and the surrounding area is famous for its beautiful beaches and family friendly atmosphere, making it the perfect summer holiday destination for those in search of sun, sea and sand, without the hassle of having to board a flight! This means that during the peak summer season, the towns, attractions and beaches can all get very busy. Autumn brings a much quieter, more relaxed feel – for those looking to enjoy all that South Devon offers at a slightly slower pace, a break during the autumn months could be just what you need. Make the most of ample parking, quieter shops and deserted foot paths and book a break with Coast and Country.
4) Lower prices of accommodation
During the summer season, when the sun is at its hottest and demand for holidays in South Devon is at its highest, accommodation can be booked up months in advance. Why not book an out-of-season break during the months of October or November, when greater availability means you can choose from a far more extensive portfolio of cottages. Coast and Country also have a range of accommodation that offer out-of-season reduced occupancy discounts – meaning for couples sharing one bedroom (or, at larger properties, four people sharing two bedrooms) there might be savings to be had.
5) Restaurants
South Devon has a wonderful choice of eateries serving the finest local produce, ranging from award-winning seafood restaurants, like The Seahorse in Dartmouth, run by celebrity chef Mitch Tonks, to more unusual establishments like The Oyster Shack in Bigbury. Whatever cuisine you prefer, all tastes are catered for, and during the autumn months, reservations are much easier to make. Coast and Country can offer advice on restaurants in the area, for those unsure of where to book.
6) Beaches
Quiet, unspoilt, peaceful beaches – that's what visitors can expect from their holiday in South Devon. Indeed for those who love to be beside the sea, there is arguably no better time to experience this beautiful stretch of coastline.  Whether you love to walk along the sand, explore the rockpools, try traditional pastimes like kite flying, or even fancy braving the water for a surfing session, the peaceful autumn months are a great time to visit. Get back to nature and make foot prints in the sand, as you stroll along the empty secluded South Devon coves whilst holidaying with Coast and Country this autumn!
7) All-weather attractions
South Devon is home to all-weather attractions to suit all ages, some of which are free! Explore the coast and country, collecting sloes from the hedgerows for making an assortment of preserves, or why not head to one of the many family friendly parks? Woodlands Leisure Park or Pennywell Farm are both fabulous options for those with children to entertain, whilst for those looking to see South Devon from a different perspective this autumn, why not hop aboard a steam train or river cruise with Dartmouth Steam Railway and Riverboat Company.
Locally based holiday lettings agency Coast and Country have over 430 self catering holiday properties exclusively in South Devon, perfect for your autumn getaway – for more information visit www.coastandcountry.co.uk
Still not sure what to expect from your holiday in South Devon with Coast and Country? Watch this short video and see just what you can enjoy during your #7daysinSouthDevon (link: https://www.coastandcountry.co.uk/7daysinsouthdevon/)