Transport in Malawi is, erm.. rather unpredictable. After a 10 hour bus journey, shared with some noisy chickens, stopping every 4 minutes for people to buy unimaginable things from street vendors, we approached Monkey Bay. An overloaded pick-up truck with literally 25 people on it started honking its horn with vigour until our bus stopped beside it. Apparently they had spotted Mazungus (white people) in the bus, got excited, and thought we might be going to Cape Maclear (and therefore be able to get another fare or three), unfortunately they were right and the 25 people became 28 with us on top of the cargo, on top of the people, on top of the pickup…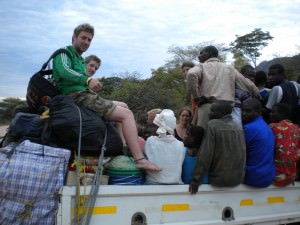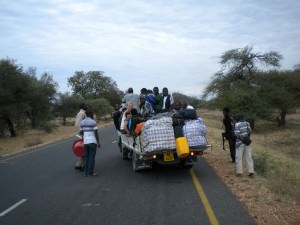 Amazingly we made it with only one breakdown. My body was aching and i was hoping it would be worth it, when I got off but what a sight to disembark to…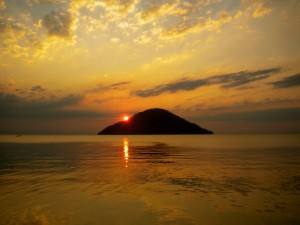 Lake Malawi is stunning. Beautiful. Gorgeous. Insert adjective here. Seriously, we arrived just around sunset and it made the journey worthwhile in an instant. Found a cheap dorm (around $4 per night) and watched the sun go down over the lake with a smile on my face. Cape Maclear is another one of those places where you need to plan to leave in the next couple of days or you'll find yourself still there in a month or two. This is not fictitious hyperbole, but what happened to two separate people I met here. One weird Canadian guy who had planned to travel around Africa for 5 months but had been on the continent for 4 months yet had only seen Cape Maclear! So be warned 😛 Still, it's easy to see why people stay around…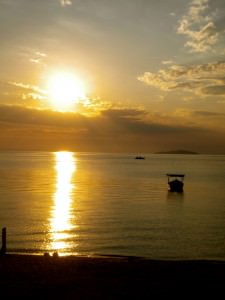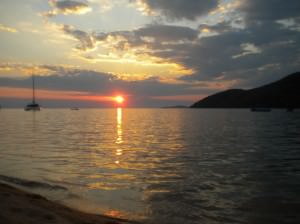 There are a lot of things to do, the food is good, the scenery is tiptop and the people are great. I spent my couple of days here trying to dust off the cobwebs from the exercise gene. I rented a kayak and kayaked around the lake, went for a swim around one of the islands and generally had a great day (aside from the sunburn: damn this pasty Irish complexion!). Another day, I hired a dude from the local town to take me for a hike in the surrounding mountains where he insisted we would have a beautiful viewpoint off the whole bay, he wasn't lying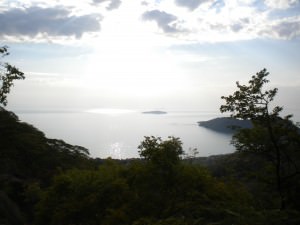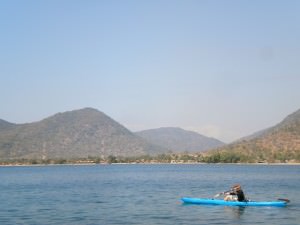 WARNING: I came down from the trek and heard about bilharzias, a water-borne disease rife in Lake Malawi. Where, to avoid contracting it, it is recommend not to swim in the lake, eat local food, shower in lake water or generally involve yourself with any water – oh shit! So, odds on I have the disease – however you can rid yourself of it by taking drugs (which we got from the pharmacy asap) 2 months after exposure. So im still waiting to take them, in the knowledge that there may be creatures living inside my body. Lovely.
Cape Maclear – thanks for the good times, and the disease, I'm off North…
P.S if you're hungry while you're there, stop in for a bite at the local Macdonalds for your western fix..