I had a real eye-opening day today in Pristina, the capital of Kosovo. The country was only declared independent in 2008 so naturally it's got that 'new country' feel, and walking around knowing the majority of the population has experienced a civil war is a somber awakening.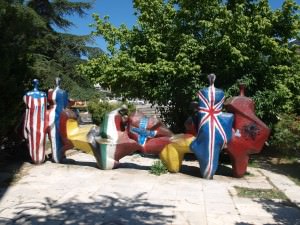 Pristina is no Bucharest, no Barcelona, no Paris but it has its own personality and its proud to be free. It's quite run down, the buildings are dilapidated, the infrastructure is lacking but I finally felt like I was on the road again. Every smile I give is paid back with a bigger one in turn, and every question is answered openly.
There's no 'backpacker circuit' in Pristina and its all the better for it. You get a raw, genuine impression of the city, and the country. Although Pristina may not be a tourist centre, there's certainly enough things to see and do to fill a couple of days. When you're here make sure to check out the best things to see in Pristina:
Bill Clinton Statue:
I've loved Bill Clinton ever since he taught me how to really use a cigar, and it turns out he's pretty damn popular in Kosovo too. They have a life-sized bronze statue of him standing proud near the city centre, under a massive billboard of his face! He pushed the issue for Kosovo's independence and the locals aren't about to forget about that anytime soon.
As if you could forget how new the country was, they've gone and erected a funky NEW BORN sculpture in city, spelling out, ermmm, 'New Born'. It's covered in pro-Kosovo graffiti. It really sums up their Independence in a modern way.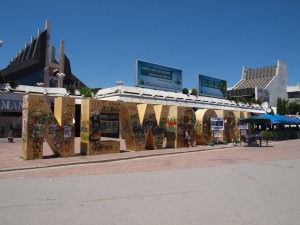 Photos of the missing:
A grim reminder of just how hard Kosovo was hit by the late nineties war (and everything that went before). This wall has photos of all the people who are still missing from the war, some as later as 1999. Realistically the families are well aware there loved ones will never return but this is a stark tribute to what really went on.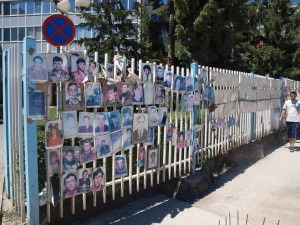 Kosovo Museum:
You should do some background reading on the political situation of Kosovo before coming, but anything you hadn't grasped previously, this place will sort you right out. Bring a clear and open mind, and be prepared to be shocked.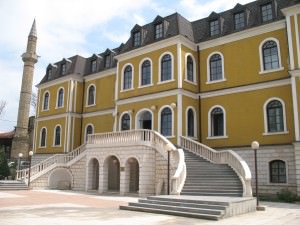 Gracanica Monastery:
Finally, an escape from the morbid tourism! Gracanica Monastery is an island of peace amongst the chaotic scenes in Kosovo. This UNESCO world heritage site is almost 700 years old and well worth a visit. It's about 10km out side of town, so jump in a cab, ask him to wait, and pay around 10 euro ($12).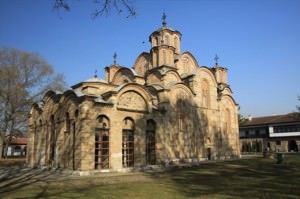 People questioned why I would visit Kosovo, but if you have to ask you'll never understand. I thoroughly enjoyed my time here, I learnt a lot in a short space in time and I could well be back soon. I'd encourage you guys to venture to one of the newest countries on the planet too, you'll be pleasantly surprised. Happy travels