Traveling to more obscure backpacking destinations often reap the biggest rewards, and they don't come in the shape of banana pancakes and whisky hangovers. Kosovo has exceeded all my expectations and I only wish I could stay here longer. The people have been amazing, the sites have been beautiful and the history has left me dumbstruck.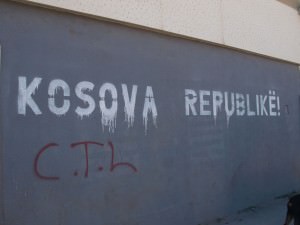 Having checked out the capital, Pristina, I was keen to explore further afield. The public transport is unpredictable at best here so 2 friends and I pooled our resources and hired a driver and car for the day at the (probable tourist) price of 60 Euro ($75, $25 each).
Our driver, Dan, was a great guy and in the end we ended up leaving around 11.30am and getting back to our 'hostel' at 8pm, quite a long day in the 40 degree heat! There are plenty of things to see and do in Kosovo but in the time we had, we had to be selective. Here are my highlights of what I did in Kosovo:
Decani Monastery:
One of Kosovo's two UNESCO world heritage sites is a hugely impressive, 700 year old monastery famous for their home brewed wine and home made cheese. It's about 15km from Peja, another cool city to check out and have lunch in, and about 90km or so from Pristina.
The monks speak really good English, so find one milling around and have a chat. I tried to buy some postcards from one and he gave them to me for free as 'a gift from Kosovo'. We had a chat with him for 20 minutes or so and I left feeling both welcome to the country, and very much at peace. Great experience.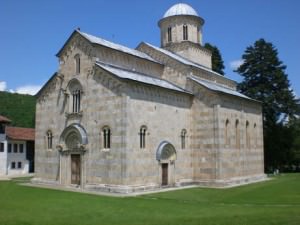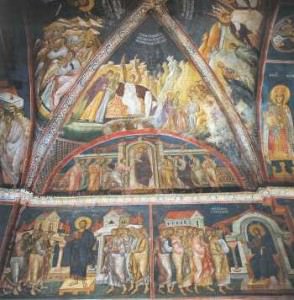 Regova Gorge:
Perhaps Kosovo's most famous natural sight, Regova Gorge is quite simply stunning. Huge, imposing cliffs, winding roads, tunnels dug right out of the rock and large wate waterfalls tumbling down to the canyon below. Really, really cool. You can't do this through public transport folks, making that taxi seem an even better idea. It reminded me of the Zhangziajie mountains I saw in China recently.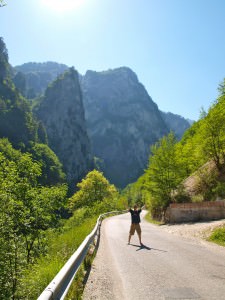 Patriachate of Pec:
I had quite the experience here. I had heard about a 600 year old Serbian orthodox monastery just a few kilometres outside of Peje, so I had planned to swing by and check it out. When I got there, 2 Nato army members were standing to attention beside their camouflaged huts and full armed tank, guarding the site. Apparently, 'Albanians' (both of Kosovo and Albania) have tried to attack the Orthodox site in the past, and threatened to do so again in the future, so it's under NATO until further notice. Turns out the guards were pretty cool, they even let me get a pic with them.
The monastery is beautiful, so peaceful and calm. You could easily spend 30 minutes or so chilling out in the grounds outside.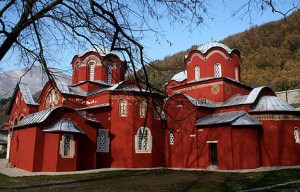 That's enough to fill at least one day, don't forget to grab some borek for dinner, a local specialty of pastry wedged with cheese, meat and spinach ($0.25!). What an awesome day. Happy travels!