I was lucky enough to have my mum come over from Ireland to Asia recently. We had an absolute blast whilst she was here and packed so much in to such a small space of time.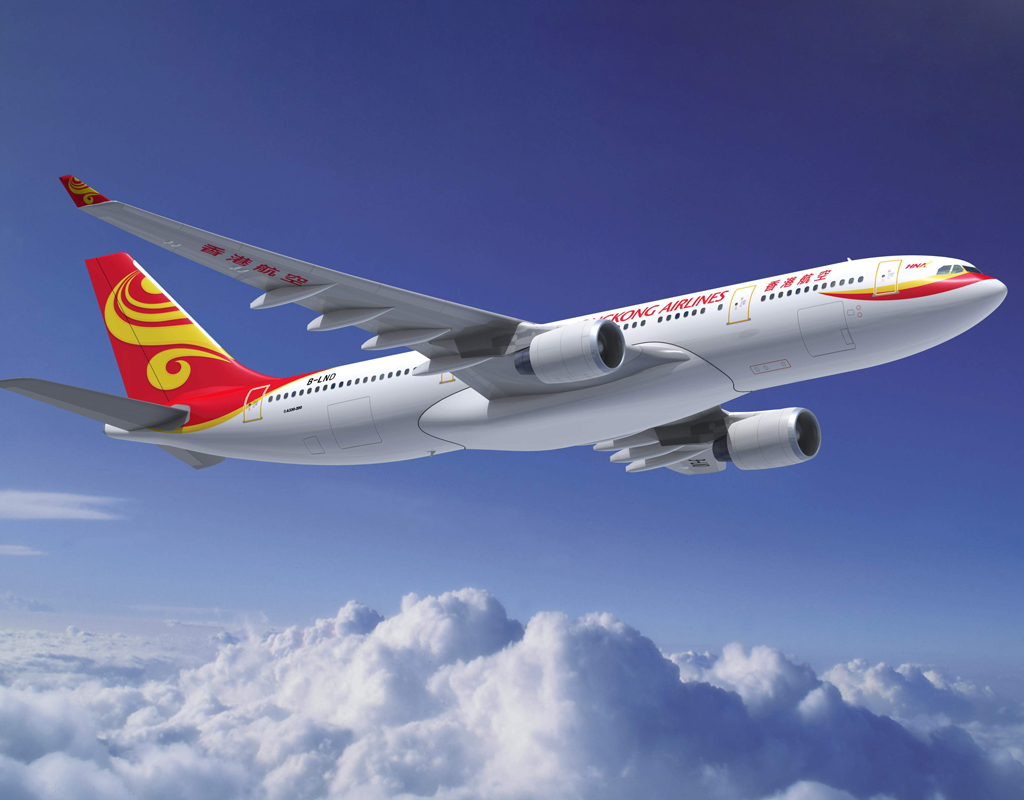 One of the highlights of her trip was when we headed over to Hong Kong, one of my favourite cities, for a short visit. Hong Kong is a place that I think everyone should visit because it has everything you need and more. We hoped in our private taxi in Hong Kong and headed into this amazing city to explore.
What made this trip extra special was the fact that Hong Kong Airlines upgraded us both to business class. Nothing starts a holiday better than feeling like a VIP in business class. It's only around 3 hours to Hong Kong from Bangkok but having the extra legroom, fancy meal and sparkling wine made all the difference. It was nice to see my mum absolutely loving it in business class.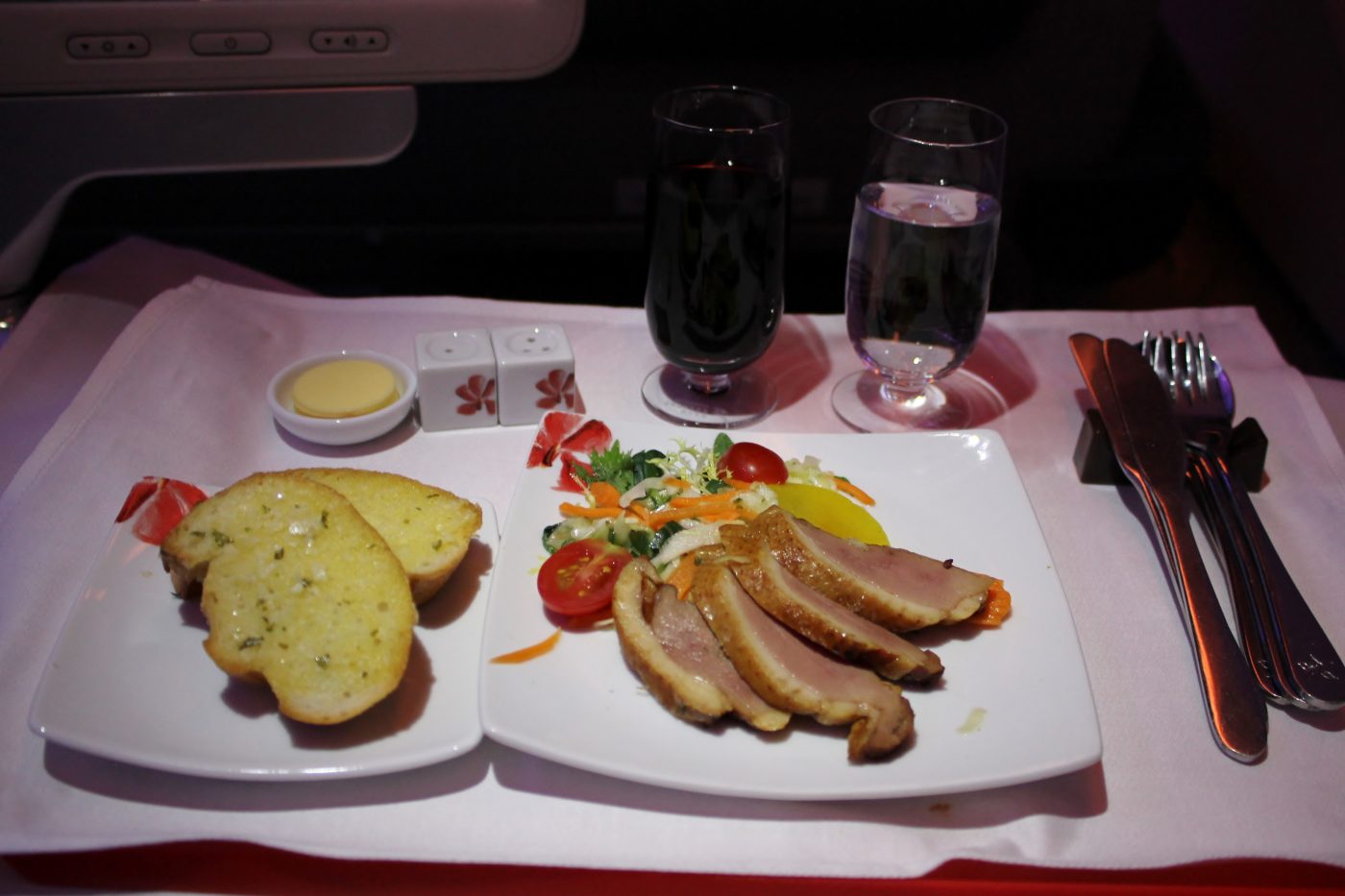 We landed in Hong Kong refreshed and it didn't even feel like we'd done that much travelling because of the comfort of the seats we were in. Even if you needed a quick nap during the flight it's easy to do because the seats recline so far back that you can actually lie down – I could certainly get used to this type of flying experience.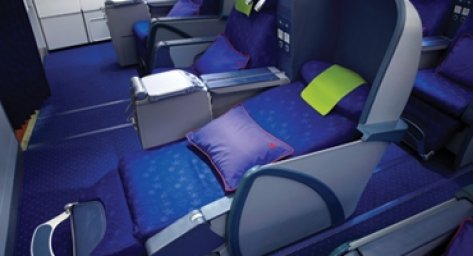 After an action packed whirlwind break in Hong Kong we headed back to the airport slightly disappointed to be leaving. The post holiday blues were put on ice for a few hours because we were able to chill out and relax in the Hong Kong airlines lounge before departure. So there was no running round looking for Wi-Fi, coffee or snacks, because it was all laid on for us in the lounge.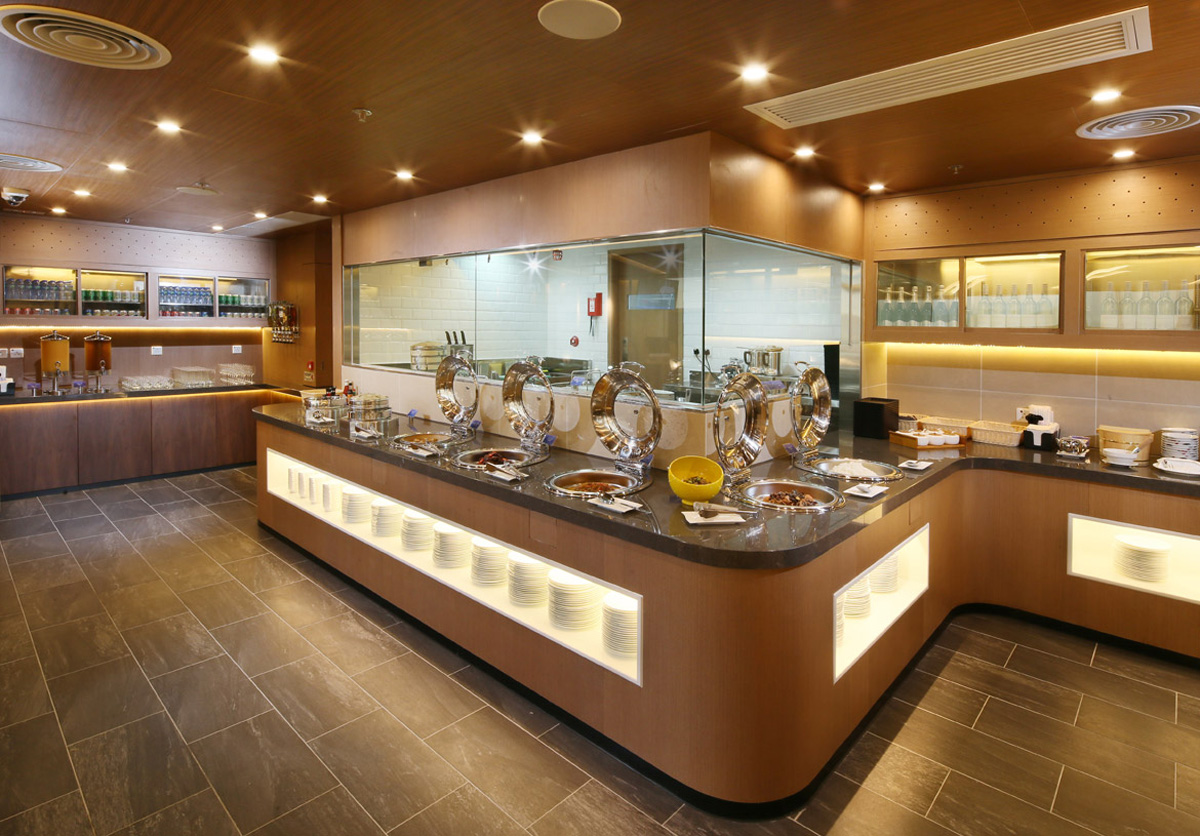 Lounge access is certainly the way to go, it makes the whole waiting for boarding relaxing and stress free. The staff couldn't do enough for us and made sure we felt comfortable. The lounge is only available on the Hong Kong side, but that was perfect for us because we hadn't planned to arrive at the airport in Bangkok early. Once I knew we had the lounge in Hong Kong I made a point of arriving early – chilling out and not rushing for a flight is for sure a winner.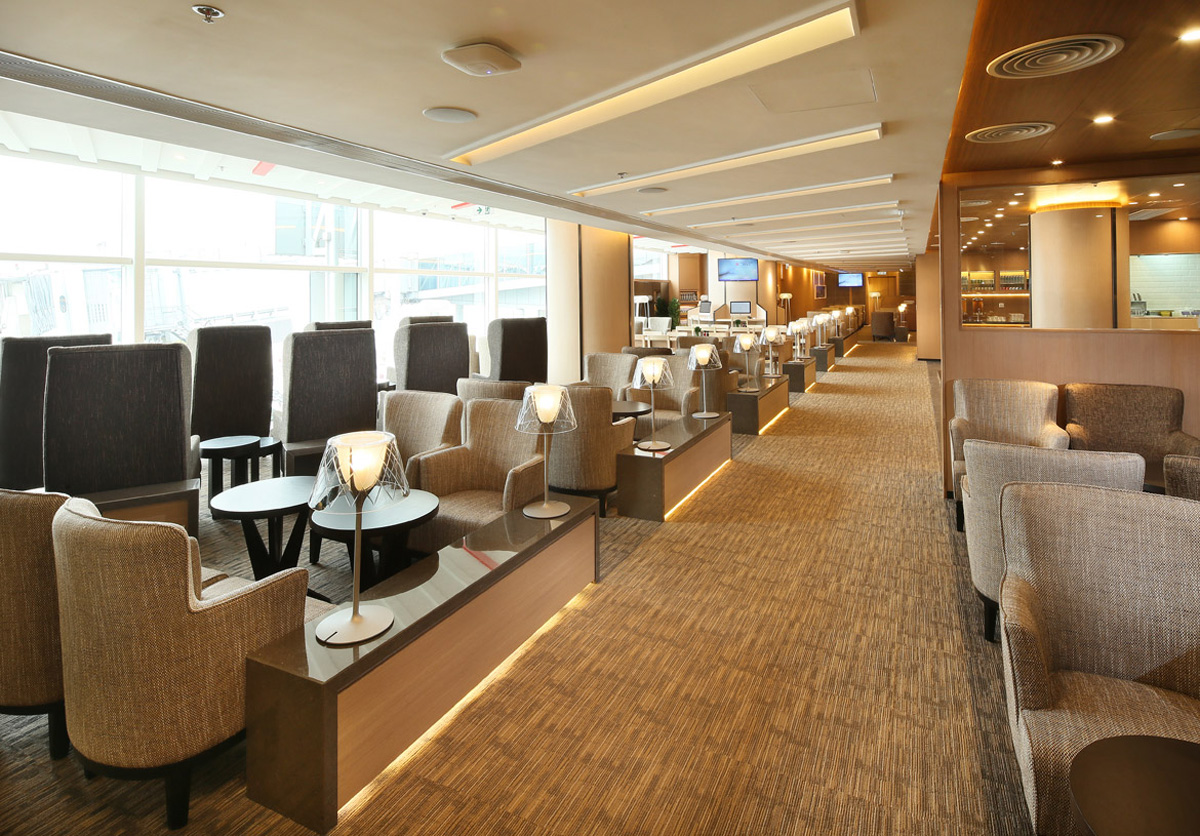 I really can't recommend flying business class enough if you go with Hong Kong Airlines, especially if you're flying with someone as special as your mum. The price is super competitive and I'd have to say worth every single penny. If you haven't tried it yet then make you do on the next flight, you won't be disappointed and you'll probably be hooked like I am now!
Have you flown business class with Hong Kong airlines before? I'd love to hear your thoughts, musings and experiences guys! All you have to do is put your comments in the box below this article; I'm looking forward to reading them all.