I took a day trip from Chengdu, China and  headed off to Leshan to check out both the biggest Buddha in the World (another UNESCO world heritage site) and the longest reclining Buddha in the world. Ignorantly, I had never even heard of Leshan before I arrived in Chengdu and saw posters for trips there, but after reading up I had to go.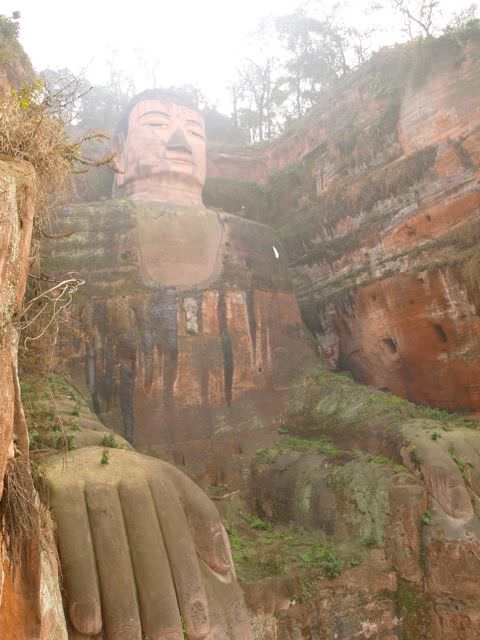 I left my hostel in Chengdu around 6.30am and jumped on bus 55 to get to Xinnanmen bus station, from there there are buses to Leshan every 30 minutes. Once you get to Leshan, you can't fail but to be amazed by some of the most ornate sculptures carved right into the mountain that you've ever seen or heard of. I was really surprised how awesome it was.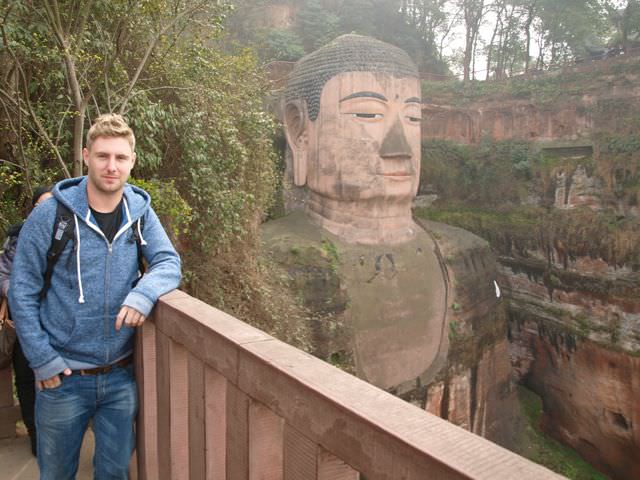 The biggest Buddha in the world is just breathtaking, stupendously big! Avoid weekends and holidays or prepare to queue up to 2 hours to see Him though, be warned. His toe nails are literally the size of a person, he's almost 80m tall and it's tough even to squeeze him in your photos.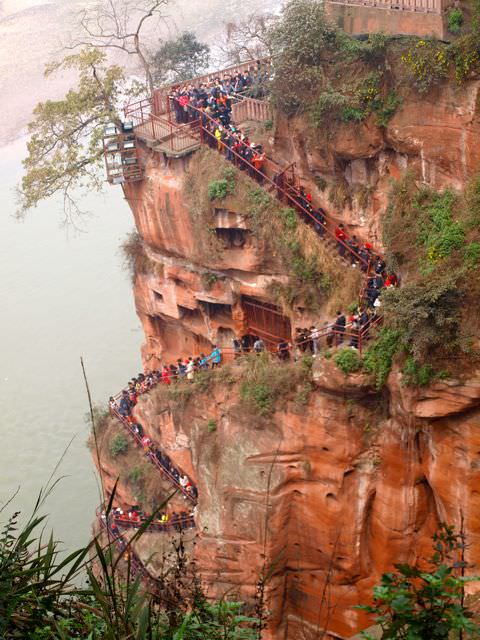 From there you can continue to walk further until you get to the Oriental Buddhist Theme Park (additional 70 Kwai), home to the world's longest reclining Buddha. He's 170m long and should be a lot more famous! It's well worth the extra entrance fee.
How do you get from Chengdu to Leshan?
I jumped on the 8.00am bus from Chengdu's Xinnanmen bus station (47 RMB/ $7.50) and took the two hour trip to Leshan bus station. From Leshan bus station, take Bus 13 to the big Buddha (1 kwai/ $0.16).
How long should I spend in Leshan?
To visit the Big Buddha, the Reclinging Buddha, the caves around the religious areas etc, I'd set aside the best part of a day (about 10am to 3pm). It's easily doable as a day trip from Chengdu if you get up early enough!
How much does it cost to visit the big Buddha?
A ticket is 90 Kwai ($14) or 40 Kwai ($6) for students. For the reclining Buddha, it's an additional 70 Kwai ($11) or 40 Kwai for students ($6) but it's well worth it.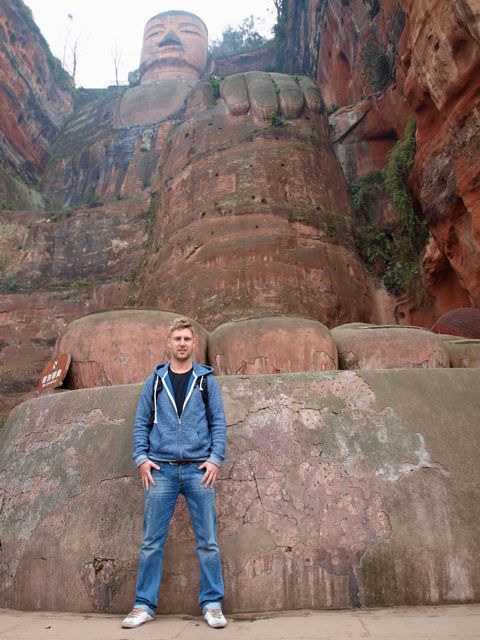 Where is the Reclining Buddha?!
It's 170m, and the world's longest, but you need to be alert to spot it! It's right at the exit/entrance to the Oriental Park (the additional 70 Kwai ticket), look up and prepared to be amazed.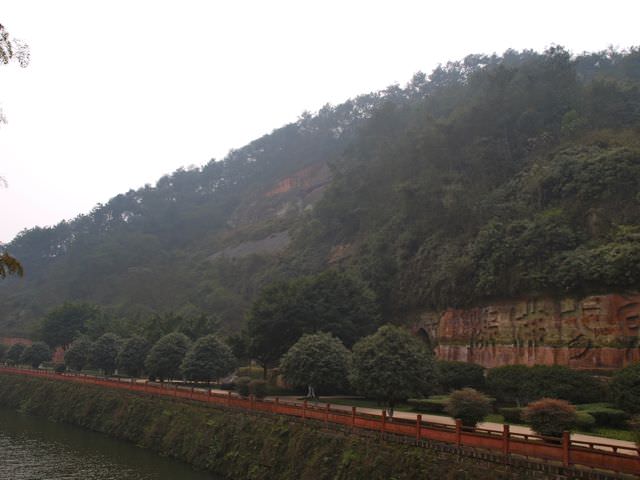 Don't miss this when you get to Chengdu folks, it's really something special. Happy travels!