From Milwaukee to Madison: The Best Cities in Wisconsin to Visit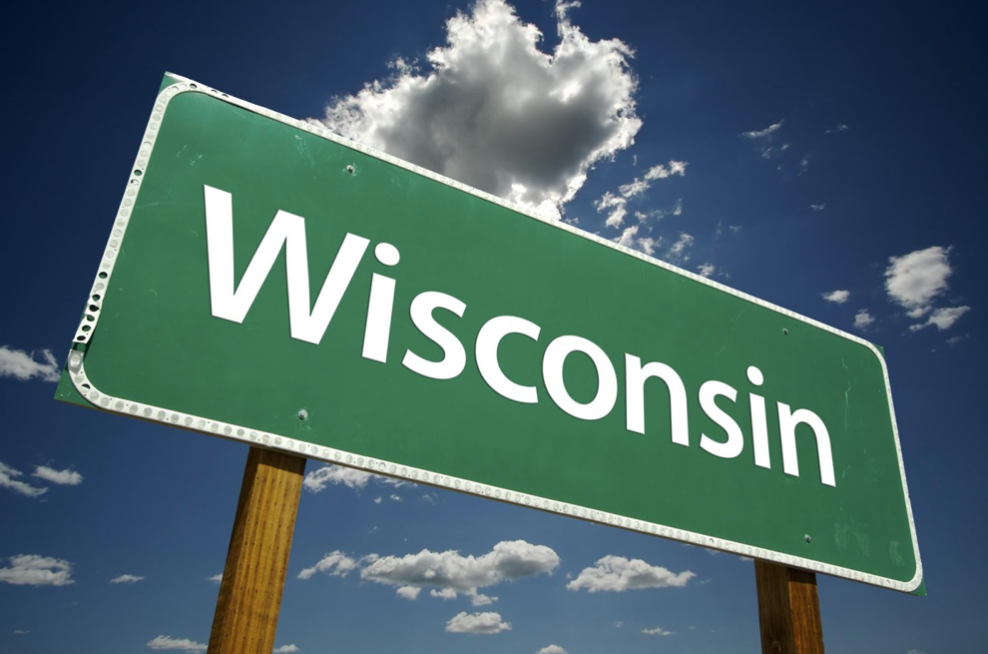 Did you know there are more than 98 cities in Wisconsin? 
Are you heading to the great state of Wisconsin soon? How are you going to choose which city is right for you to visit?
In this guide, we'll look at just a few of these cities and what they offer so you can make an informed decision about which is right for your trip! 
Start with the Capital – Madison
Surely a trip to Wisconsin is not complete without visiting the capital of Madison? More than 258,000 people live here so there is certainly a lot to do! 
In 1829, Europeans arrived in Madison. However, humans had been living in this area for 12,000 years previous to this. It was originally called Taychopera by the Native Americans.
This area of the country is known for its beautiful lakes, bike trails, the University of Wisconsin-Madison, and even for Pretzels.
When visiting Madison, make sure you go to the Henry Vilas Zoo and the Wisconsin State Capitol. You could even take a tour of the building to learn more about the state's capital.
Milwaukee is Always a Good Idea
Although Madison is the capital, Milwaukee is definitely better known and boasts a larger population. 
Milwaukee sits on the western shore of Lake Michigan. If you're a drinker and love beer, this is the city for you. 
Don't miss the Lakefront Brewery, ModCraft Beer Brewery and Craftroom, and Urban Harvest Brewing Company.
Another fabulous idea for your trip is to visit Breakout Games. Escape rooms are a great way to bond with friends and family. 
Plus, where else can you live out your dream of escaping a runaway train or being a spy? Your trip to Milwaukee can make this dream a reality.
Escape to the River Wisconsin Dell
Are you hoping to see beautiful nature on your trip to Wisconsin? Then Wisconsin Dell is the right city choice for you. 
This city lies on the Wisconsin River. If you want to get away from city life, you can visit Mirror Lake State Park. This is a forested reserve surrounding Mirror Lake. 
If you're bringing kids, they will love exploring the trails and camping underneath the stars.
Alternatively, if forest bathing isn't the right fit for you, why not visit one of the countless theme parks in this city?
Choose between Mt. Olympus Water and Theme Park or Noah's Ark Water Park. Make sure to research the best theme park in the area for you and your family.
Football Fan? Visit Green Bay
If you love football, you have to stop in Green Bay. This is the home of the Green Bay Packers football team. You can also visit the Green Bay Packers Hall of Fame in this city too.
If there are members of your party who don't like football, they can spend their day learning about the region's art, history, and science at Neville Public Museum.
Are you visiting in October? You're in for a treat. During this time, the National Railroad Museum opens its doors to host Terror on the Fox. This is a haunted house and train ride that is truly spooky!
Dabble in Culture in Appleton
This is the city in Wisconsin which is steeped in culture. You'll find many a museum to visit from The Trout Museum of Art to The History Museum at the Castle. 
Listen to music and view some art in Appleton too at the Feather & Bone Gallery. Another great idea is to have a laugh at Skyline Comedy Café. 
Finally, eat dinner at Carmella's an Italian Bistro! Appleton is arguably one of the best cities in the state and definitely worth a stopover during your trip.
Relax by the River in Wausau
This city sits on the river in central Wisconsin. You'll find a lot of nature around this area which has inspired artists for years.
At the Leigh Yawkey Woodson Art Museum, you'll find many sculptures and paintings that are nature-inspired. 
Here, you'll also find a truly beautiful neoclassical style home which was built in 1901. This is a popular spot for weddings due to the stunning build. 
After exploring the city, it's time to head into nature. Make sure you eat your fill at El Mezcal first! 
The first stop is Rib Mountain State Park. Here, you can visit an observation tower and walk among many of the stunning trails. 
After tiring yourself out, make sure you visit Bob & Randy's Bar. This watering hole is a great way to meet the locals and offers delicious snacks for when you get hungry.
Visit the Methodist Church in Waukesha
One of the most impressive buildings in Waukesha is the Methodist Church. It's certainly worth a visit! Although this city only has around 70,000 people, it's still very bustling.
Don't miss the Pieper Porch Winery & Vineyard if you're a lover of wine. This makes for a great day out and you'll meet many a friendly local including owners Kathy and Todd.
If you're bringing the kids along, perhaps a vineyard isn't the right choice. Instead, head to Springs Water Park. Children will love the many slides and activities available to them. 
A stop which is great for both adults and kids is the farmers market in Waukesha. Although it may be small, it's certainly mighty. You'll find fresh food for very good prices!
All Cities in Wisconsin are Worth a Visit!
Hopefully, this guide will give you some idea as to how many wonderful cities there are to visit in Wisconsin. 
However, it's certainly not an exhaustive list of cities in Wisconsin. If you find yourself traveling through this fantastic state, you can be sure that there is a lot to do! 
Pack up the car, take the kids and the dog, and go on a road trip. Then, share this post on social media to let your friends and family know what you're up to.