How to Visit the Great Wall of China from Beijing
The Great Wall of China, one of the 7 new wonders of the world, and an absolute must-see for any would-be traveler. It's actually pretty easy to access, so if you're wondering how to visit the Great Wall of China from Beijing, read on – I'll show you guys how!
Me on the Great Wall of China…
This incredible feat of human construction was built across the northern territory of China in order to protect the country from invaders. Throughout the wall are a series of turrets where the military would stand on guard. So great is the wall that it can be seen with the naked eye from outside of the Earth's atmosphere and it sees millions of tourists visit each year. The wall is actually a series of walls which were built from the 7th Century BC onwards and throughout various dynasties. At the most recent measurement, the wall stretches an incredible 6,259 kilometers. This wall is truly one of the Wonders of the World and no list of this type would be complete without it (and it's the only building you can see from space, right? Wrong!).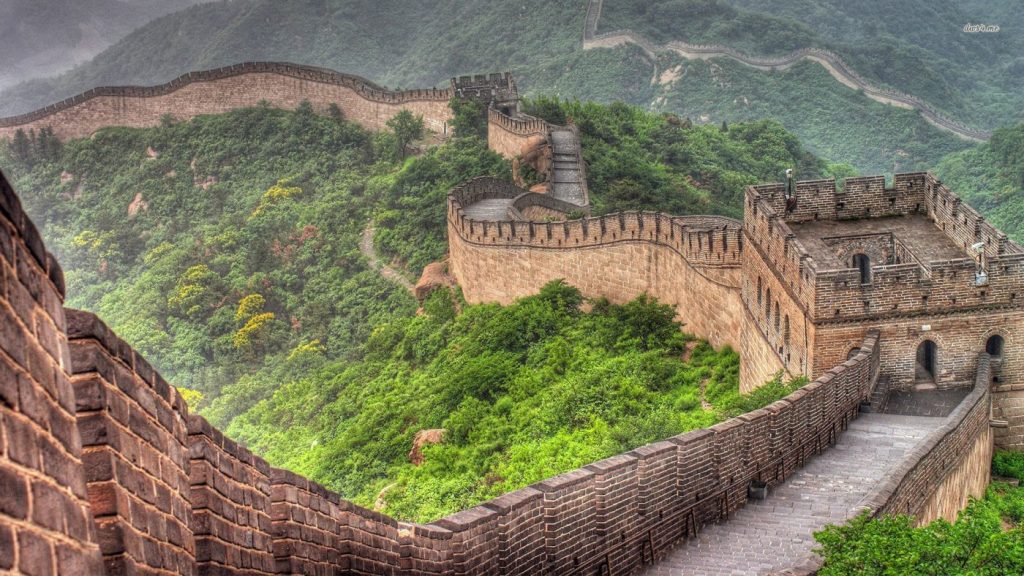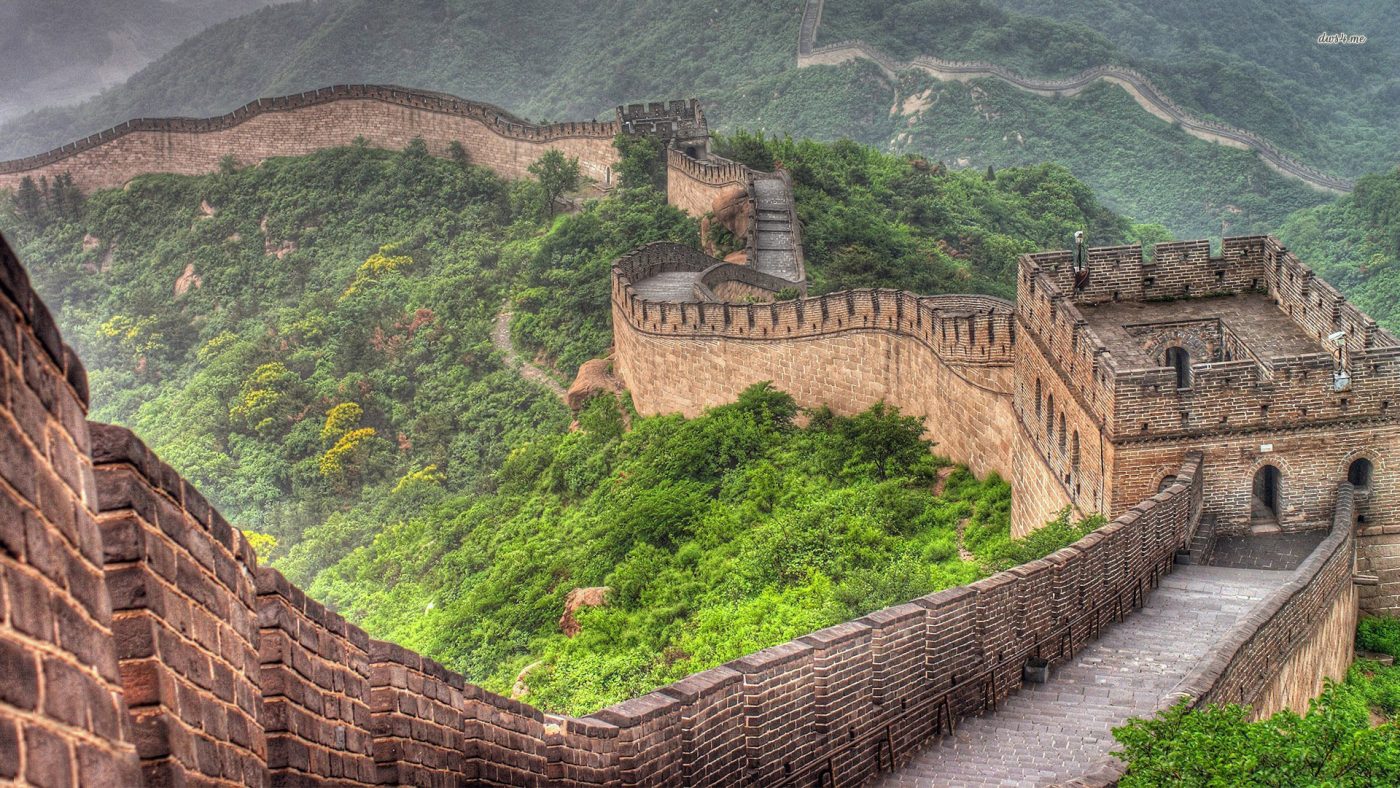 Visiting the Great Wall of China from Beijing:
When you're in Beijing, it's pretty easy to access the Great Wall of China, either via public transport or via a day-trip. There are 4 main options when visiting the Great Wall of China from Beijing – I'll go into more details in all of them below:
Badaling: The most popular, and easiest and most preserved (but with the most tourists!)
Juyongguan: Super close to Badaling, slightly less tourists, slightly less preserved
Mutianyu: The least tourists, but less preserved and more difficult to access
Jinshanling: Long hikes, not so preserved, not so many tourists, furthest away
1)   Badaling; 75 km from Beijing, about 1.5 hrs drive.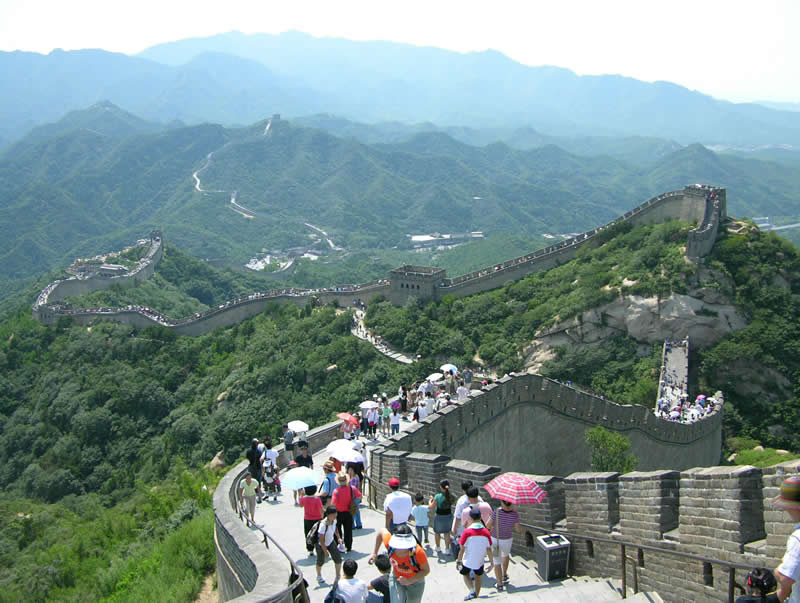 There are so many people trying to sell you day tours to Badaling, and to be honest my advice is to ignore them and take your own transport. Half the fun in China is the actual travel and you'll have a lot more time if you go yourself, rather than a rushed 45minutes with a tour group.
Badaling itself is one of the best-preserved sections of the wall. It's only 40CNY to enter ($6) but also has options for Cable Cars and Pulleys (140 and 100CNY/$20 and $15). There are 4kms of wall for tourists to explore here and it's not super steep so it's suitable for everyone.
BUS:
You can easily take the Public bus here for just $2/¥12 and it takes less than 2 hours each way. From Jishuitan subway station take Exit
You can easily take the Public bus here for just $2/¥12 and it takes less than 2 hours each way. From Jishuitan subway station take Exit A , Deshengmen arrow tower on your left. Bus 877 (or 879) leaves exactly behind the tower.
Go early in the morning, and remember the last bus from Beijing to Badaling leaves at around 12:30, the last bus from Badaling to Beijing at around 16:30. Be wary of fake bus guys!
TRAIN:
The best way in my option. Take the 1.5 hour train from Beijing Huangtudian station, a 150m walk from exit G4 of Huoying Station on the Beijing metro,  (the times are all here) but they start at 6.30 and run until 21.30 so no problems there.
2)  Juyongguan: 60km from Beijing, about 1.5hrs drive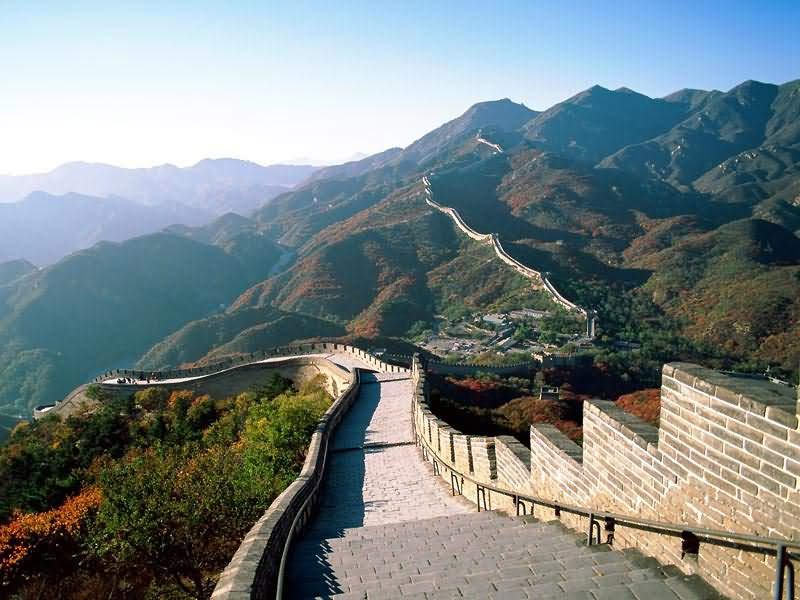 People who choose Juyongguan ahead of Badaling do so for a couple of reasons. One, of course, is much fewer tourists, another is because they want to hike! Juyongguan is a closed loop so you can spend a day hiking the whole thing back to front without backtracking. The rugged mountains are impressive here and there are more buildings too, but it's a lot steeper! No cable cars etc here!
Just 15 kms from Badaling so it's very accessible. Follow the routes above, then from Badaling bus station, take bus 879 (or take a taxi it's less than $10!).
Mutianyu: around 95 km from Beijing, about 2 hrs' drive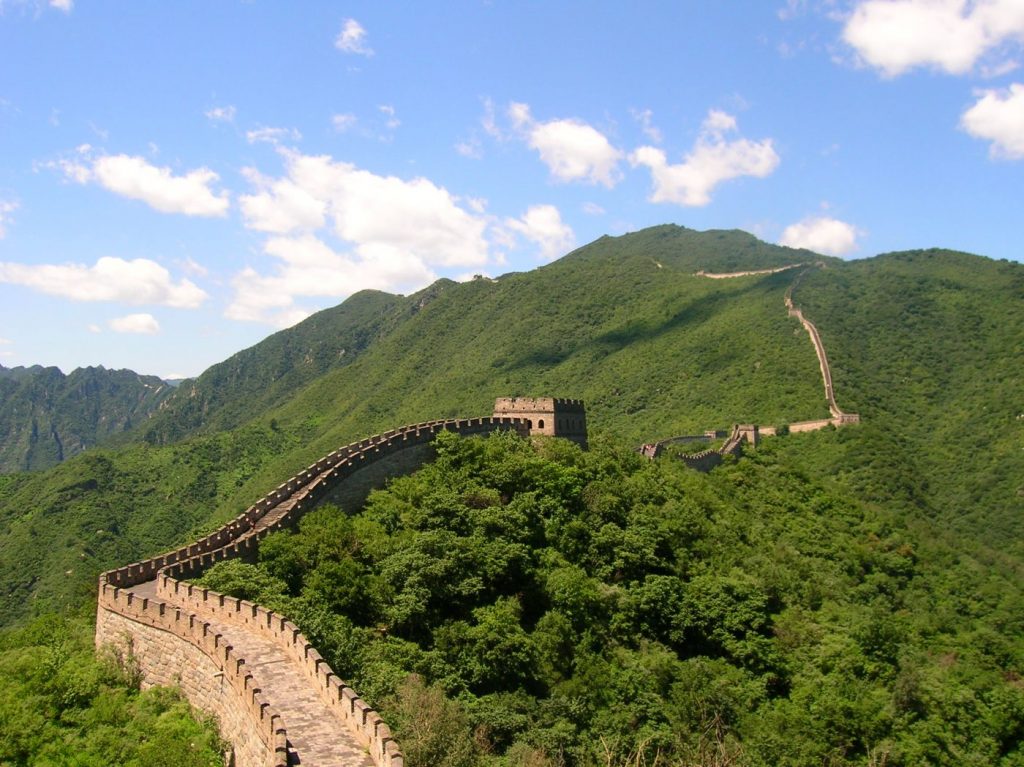 The second most popular place when visiting the Great Wall of China from Beijing. The choice between the two comes down to this – Badaling is slightly better preserved, and much easier to get to. Mutianyu is trickier to get to, and therefore has fewer tourists, but it's still well equipped here with tourist restaurants and a cable car.
BUS:
From Dongzhimen Bus Station, you can take bus line 916 Express to Huairou North Avenue (Huairou Beidajie) Station and takes 1 hour (only get the express!). There, transfer to bus line h23, h24, h35, or h36 to Mutianyu Roundabout. Finally, walk about 500 yards (450 meters) to the ticket office of the scenic area. Others will be doing the same.
Jinshanling: around 140 km from Beijing, about 2.5 hrs drive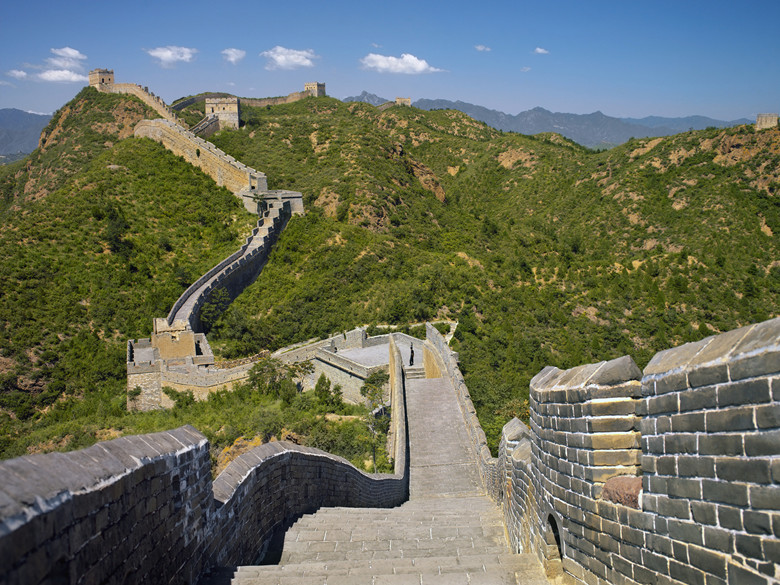 Note: Jinshanling Great Wall has been closed for renovation since June 1, 2017. When to resume operation is unknown. Visitors can go to other sections as an alternative.
This is where they hold the Great Wall Marathon! It's less developed, more rugged, steeper.
To get there You may take subway line 13 (Exit D) or subway line 15 (Exit C) to Wangjing West Station. Then, take the tourist bus (April 1 to November 15) to your destination directly. The bus departs at 8:00 and returns at 15:00. The bus fare is CNY 32. The trip takes about 2 hours.
SOME INFO:
1) DON'T GO DURING ANY CHINESE HOLIDAY – IT'S A NIGHTMARE!
2) The crowds are dictated by weekends, season (high season is May to August) but it's the section of the wall that you choose that really determines a number of crowds
2) When Was the Great Wall of China Built?
It wasn't built in one stretch, but over 4 different dynasties (or more).
First Great wall – built by the Qin Dynasty 221-207 BC
Second Great Wall – built by the Han Dynasty 205-127 BC
Third Great Wall – built by the Jin Dynasty 1200 AD
Fourth Great Wall – built by the Ming Dynasty 1367-1644
3) How Long Is the Great Wall of China?
It's 8,800km or 5,500 miles!
Here you can see how far it stretches across China: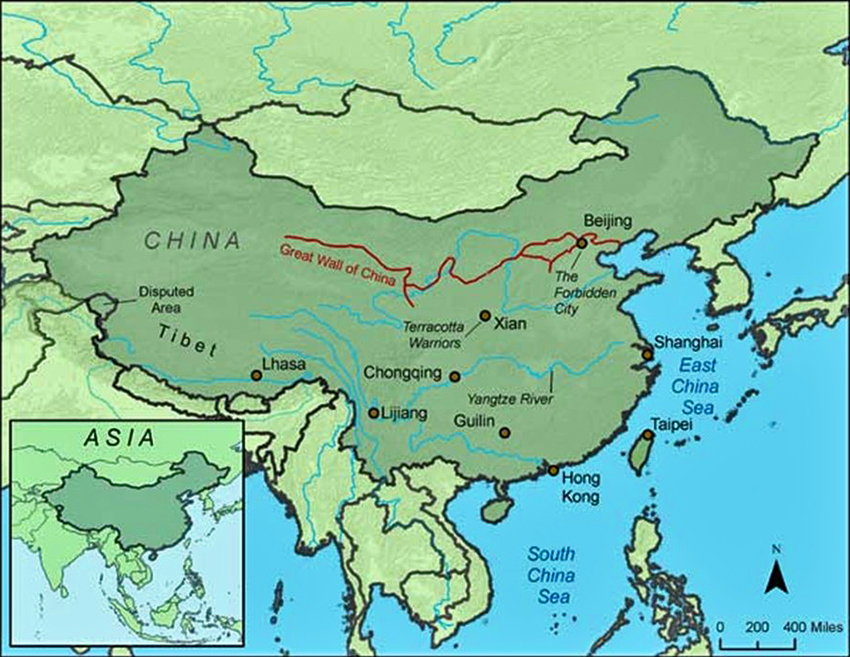 My experience with visiting the Great Wall of China from Beijing
I've been twice, once via public transport to Badaling, and once on a day trip to Mutianyu. It lived up to expectations for me, both times, but the experience will come down to waking up early and going before the crowds. I'd recommend going via public transport but getting the first bus/train of the day so you're literally one of the first people in the park. If you're lazy, hungover, or on a tour – you'll be in the midst of the crowds. It's still breathtaking, but check out the pic below what it can be like!