Hot Air Balloon Ride in Cappadocia, Turkey
Hot Air Balloon Ride in Cappadocia, Turkey
The main reason I came to Turkey was to ride in a hot air balloon in Cappadocia, and finally, the day was upon me. I had seen all the beautiful photographs going viral every month with the harsh rock landscapes below and countless balloons emerging from the valleys below but now it was my turn to see it from a different perspective…

I chose to fly with Royal Balloon in Cappadocia, they're about 20 euro pricier than some of the other companies but their safety record is perfect (that and they give you a champagne breakfast upon landing!).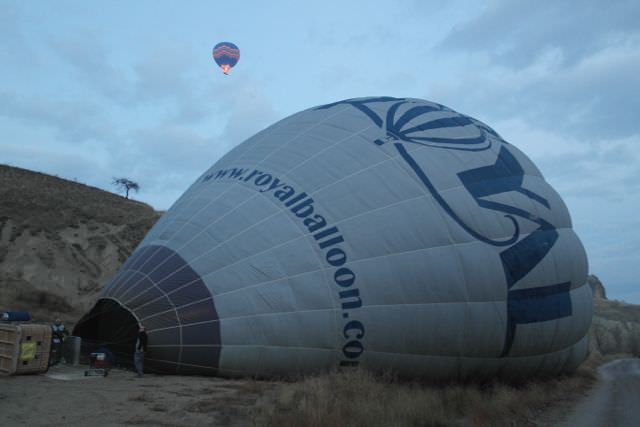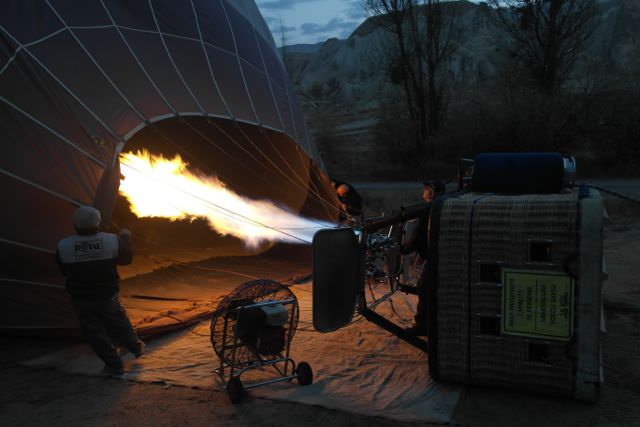 EARLY START FOR HOT AIR BALLOONS CAPPADOCIA!
It's an early start for the hot air ballooning, you get picked up around 5 am and driven close to the take-off site. From there you have a delicious buffet breakfast and (nervously) check the weather forecast.
Luckily we had a clear day, although people had been waiting 3 or 4 days for the weather to improve so if the experience is on your bucket list be prepared to hang around for a few days just in case.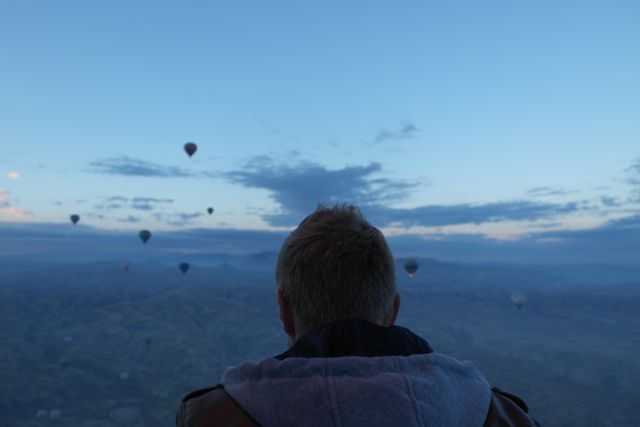 THE WEATHER
After getting the all-clear, we headed over to the take-off site. As we're getting driven towards our balloon you can see some of the other balloons taking off. It's still quite dark though as we're waiting for the sun to rise properly.
Finally, they start to inflate our balloon and it's time to properly check out the bucket list item. Off we went. The sun was rising, and beginning to peak through the fog in the distance. More and more balloons were joining the party.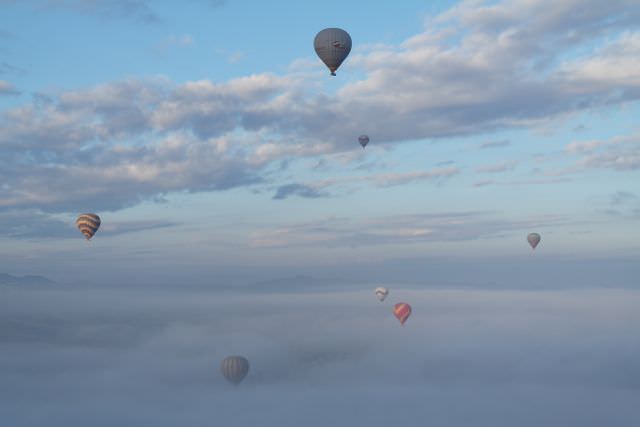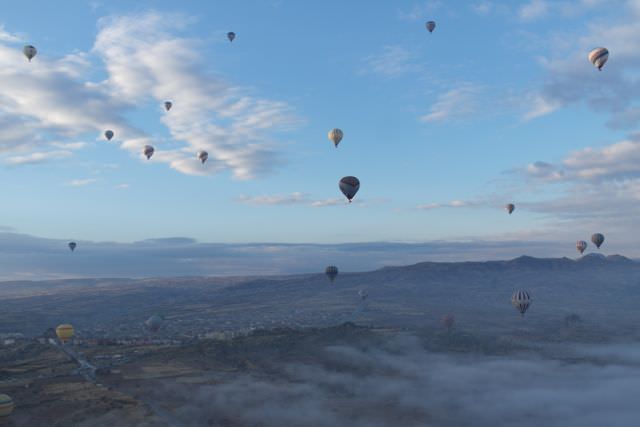 After 5 minutes or so we were up, and finally, I was in the shot that I had been seeing for years. Balloons and amazing landscape in every direction, the sun bursting past the horizon and I was loving it. The next 60 minutes disappeared in a heartbeat.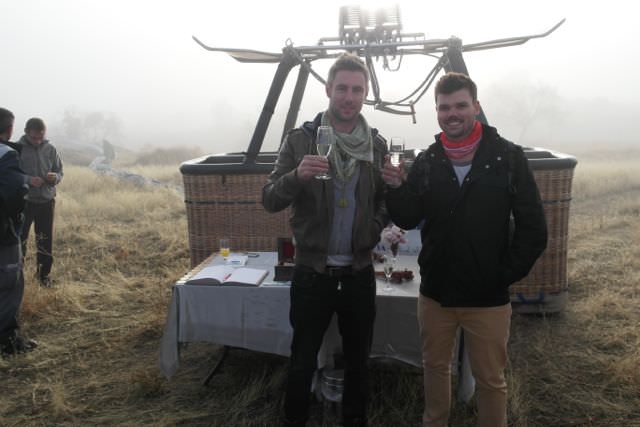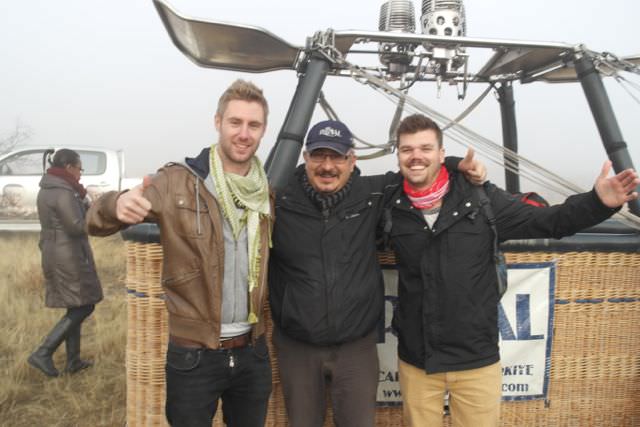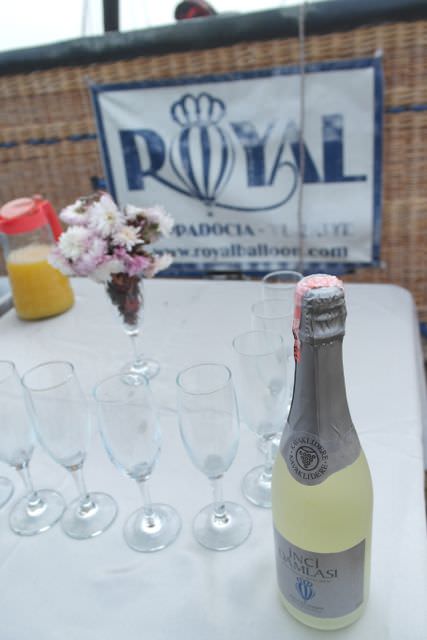 Suat, our superstar pilot, landed us safely and the ground team was there waiting for us. Within 5 minutes we were being handed Champagne flutes and cheering the morning of a lifetime. It might have taken years to get here, but it was worth the wait.