Are you looking to experience something different in Ireland, do you want a small town feel with a fun and friendly atmosphere? If this is the case then Navan is the place for you and should be somewhere that you can visit, read on to find out more about living in a small town with a lot of character.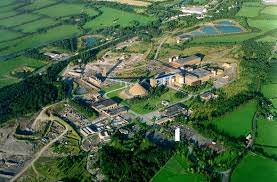 Shopping
Although Navan may be a small town it is home to a large regional shopping centre known as Navan Town Centre that offers a large range of shops selling things from books, fashion, home wares, food and many other things. With over 1500 covered parking spaces this is a great place to get all your shopping needs.
Health care
Navan is well looked after in terms of health care with various hospitals and medical centers around, there are also a number of places to access a Navan dentist. Despite the fact that this is a small town it has all the liberties of a larger city.
Education
Navan has a large number of secondary schools, ranging from private denominatial, public inter-denominational and non-denominational. There are many education options here to suit a wide variety of students making this a great place for any family.
Restaurants
There are some really great mixes of restaurant options in Navan, there are many Indian, Thai, Chinese and other traditional western and Irish food options that you can enjoy.
Art
Navan has a great culture for good art, with the famous bull statue in the centre of the town. The Solstice Art Gallery is a gallery run by the Meath County Council and regularly holds leading art exhibitions there.
Famous people from Navan
Navan has been the home to a number of celebrities, these include James Bond actor Pierce Brosnan, as well as comedians Dylan Moran and Tommy Tiernan, and TV personality Hector Ó hEochagáin.
There is only so much you can read about Navan, why don't you come and experience what it has to offer yourself?
If you need more information regarding and its surrounds then have a look at the Meath council's tourism website.
About your dentist in Navan
Boyne Dental & Implant Clinic
Boyne House
Church Hill
Navan
County Meath
Ireland.