Although I said I'd stay put in Bangkok for awhile, I couldn't help myself. The Hindu festival Thaipusam was coming up and I've wanted to go for years. I decided to head out to Malaysia with my beautiful gf, taking a few days to enjoy Penang and Langkawi before heading to the Batu Caves near Kuala Lumpur for the festival.
The Lone Pine Hotel in Penang is a small boutique establishment with only 90 rooms, yet it feels sprawling and spacious. The hotel's look could be described as old-world, even colonial, with a contemporary finish. The staff was really courteous and the manager made a special point to chat with us as well as the rest of the guests.
I stayed in the deluxe room. It was huge! The room had tall ceilings and light-colored furnishings, with dark wood floors. The bed was comfortable, there was flatscreen tv with a DVD player, and complimentary internet. The bathroom was cavernous and had a walk-in rainfall shower.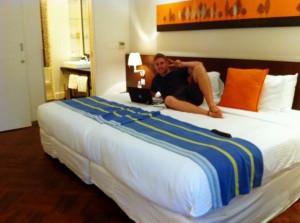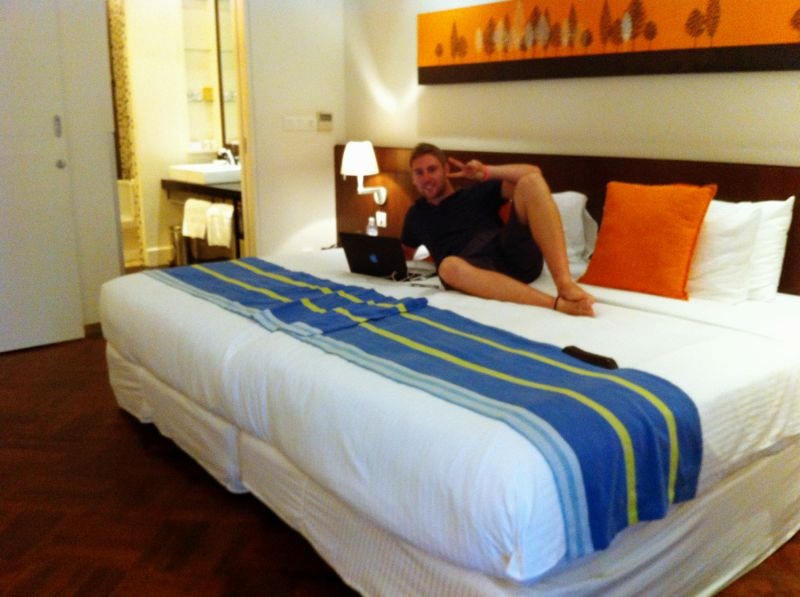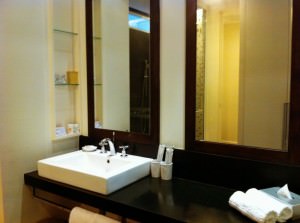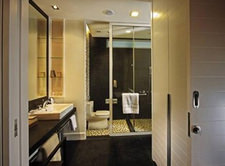 But the highlight of the room was definitely the AMAZING private plunge pool on the balcony! In no time I was soaking in a bubble bath, beer in hand. It's a relaxing way to end the day, to say the least. Right across was a seating area but honestly with the bath I had no desire to try it out.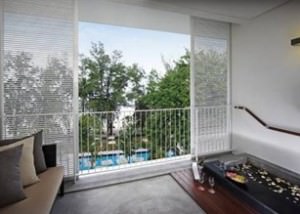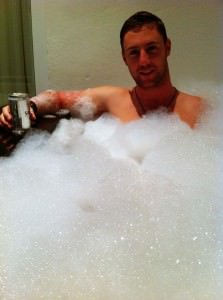 The Lone Pine Hotel Penang is in an absolutely choice location. Literally 10 meters from the famous Batu Ferringhi beach, you can post up on one of the loungers or hammocks scattered on the lawn lined with enormous overhanging trees. It was a nice place to overlook the white sand and clear blue waters. It makes it so tempting to jump right in! Also nearby is a night market with great cheap options for dinner, although if I had felt like staying in the hotel has a Japanese restaurant, Matsu, and Batubar lounge serving up tapas and drinks.
In the morning, I headed to the hotel's Bungalow restaurant for their free international brekky. It was delicious and they had HUGE selection. I loaded up my plate and dined outside by the pool.
The Lone Pine Hotel Penang is ridiculously lovely and a great option for a getaway to enjoy the sun and the sea.