The third largest island in the Mediterranean (although strictly speaking it's located in Asia) is quite difficult to define, with half the island under rule from the Greek Cypriot government and the other half under rule from the Turkish Cypriot government. Turkey are the only country to internationally recognize the Turkish Cypriot contigent as a country, but there is a quasi-border you need to pass to go between the two.
The small island is home to 3 UNESCO world heritage sites, so you can visit 3 awesome sites within your holidays to Cyprus. Here's the rundown of the 3 sites:
1)   Choirokoitia:
The ruins might not match its two counterparts in terms of size but if we consider their age, it's mindblowing. Originating from the 7th to 4th millennium BC, this site has contributed massively to our current understanding of human society both now and in the past.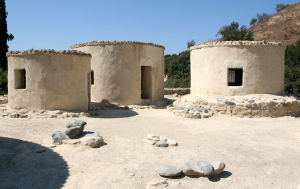 2) Painted Churches in the Troodos Region:
A great collection of churches and monasteries which contribute to 10 monuments in total which have been added to UNESCO's precious list. Its their paint jobs that really draw the crowds though, with detailed paintings covering entire indoor buildings, depicting life and religion from the Byzantine period.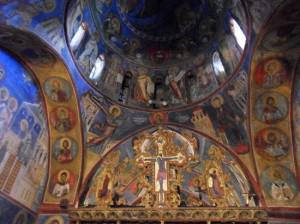 3) Paphos:
The lower section of the town, Kato Paphos, is home to all its cultural treasures. It's the birthplace of the Greek Goddess Aphrodite, it also hosts the House of Dionysos and the House of Theseus, which are two huge ruins of Roman villas known throughout the world for their (intact) ornate mosaics.
Further down the village is the Tomb of the Kings, where you can visit some amazing tombs complete with the best views imaginable for a dead person, breathtaking!