It's Monday again and the weekly grind may be kicking in round about now but it doesn't have to, not if you really want your life to be something different, something exciting, something fun. It's scary but it's possible.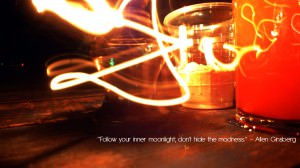 How many of us turn down the opportunities that arise in our lives? It's easy to sit back and think that doesn't apply to you, but it does – it applies to all of us, and it happens every day.
An opportunity doesn't have to be something as explicit as a job offer which you accept or reject. I mean, sure, that's an opportunity but it's too obvious. I'm talking about the opportunities every day, chances that we don't take through fear, negativity and social conformity. Reading this, for example, is a massive opportunity. This is now your opportunity to start taking those risks, those chances that you may not even be fully aware that you're missing.
You see that cute girl/guy across the street, wouldn't it be awesome to go to the movies with them at the weekend. But you continue walking on and never give it a second thought. MISSED OPPORTUNITY.
You read someone else stories about their awesome travels, the fact that they too initially had no money but managed to see amazing things all around the world. You wish that you had the courage just to book your ticket and work it out. Oh well, back to facebook. MISSED OPPORTUNITY
Next time – you know what to do, one more regret is one too many. Opportunities are there to be taken, so take them. Never forget that we only get one life, this is no dress rehearsal. People who follow the crowd are quickly lost in it, don't be that person – be yourself, be unique and live your dreams. Happy travels!