Ok Mr Businessman, you have spent $500 on a brand-spanking new air-con unit, well done. And yes, it is bloody hot outside like someone just had a new boiler installed and using the air-con unit is completely acceptable. However, it's not necessary to blast it on 100% power, switch it to Siberia mode and refuse to alter it under any circumstances.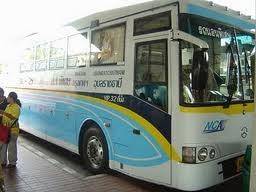 This wonderful feature of South East Asia doesn't only apply to malls or shopping centres where you might work up a bit of a sweat and therefore the AC could be a welcome respite. Oh no, before they unleash the full power of these babies, they strategically wait until they have you trapped in an area where you can't escape for hours – their preferred location for this heinous crime is movie theatres and night buses.
You literally have to be given a blanket for the bus – a blanket, in Thailand. It 35 degrees outside mate, spare me the blanket and turn the bloody AC up you lunatic, and tell your boss I said that.
Why in the world do these units even have the ability to go that cold!? Who actually wants to be painfully frozen to death while they watch Harry Potter or are making their way to Bangkok?! Not only that but it costs more bloody money to run the things on these settings! WHAT ARE YOU DOING?! Do us both a favour, turn the unit away from -10 to a nice 25 degree thereby reducing your electricity bills and sparing me another bout of hypothermia (not to mention your horrible carbon footprint).  Take heed or I'm telling Al Gore.