When did the world become so obsessed with planning? Finance plans, pension schemes, mortgages. It used to be house and cars on long term finance plans, now it's designer jeans and watches. Keeping up with the Jones is not the key to a fulfilling life guys, so don't get sucked in.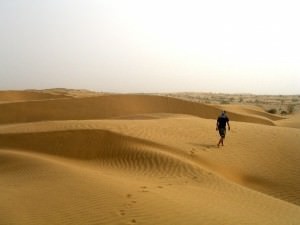 When it comes to doing what you wanna do, forget the long term plan, even if it's just temporarily. If you know what you want to do, then sort it out. Stop procrastinating – it's the death of inspiration. If you want to see the world, I'm not suggesting you do it today but I'm categorically saying don't plan to do it in 3-5 years, I hate to be the one to break it to you but with every year that passes, the likelihood of you doing it decreases exponentially.
Work out what you want to do, sit down with a piece of paper, a pen and a couple of cold beers and get scribbling. We don't take enough time for ourselves to really think about what we want. Turn off the tv, sign out of facebook and think about what it is that you dream to do. Take a tour of Antarctica? Go on safari? Travel indefinitely? Take a year out? Ok, write it all down – let your mind wander further afield than next weekend's stag party or lunch with your sister. This is your time, dream all you want, write it down and then realize that you don't just have to dream it.
If you've taken that huge first step, and you've decided what awesome new thing you're gonna do now comes the hard part. Jump out of that comfort zone, with your monthly salary pre-determined, your bi-annual holiday in the sun, Christmas at home with the family – those things may still be possible in the future, but you've been there and done that. Break free, you know what you want to do now do it. And don't plan to do it in 2013, think how you can do it this year. Travel isn't as expensive as you think, and even if you leave within the next 6 months, that give you plenty of time to scramble $2k or more together. That will be enough to set you off. Embrace the fear, chase your dreams and don't put them off, or they'll never become reality. Tomorrow is promised to no one.