I'm sure many of you know that when I'm not travelling my base is Bangkok, Thailand. For me it's the best city in the world; the people, the weather, the food and standard of living make it a truly special place. The other big thing that Bangkok has going for it is that you can fly easily to anywhere in Thailand and South East Asia.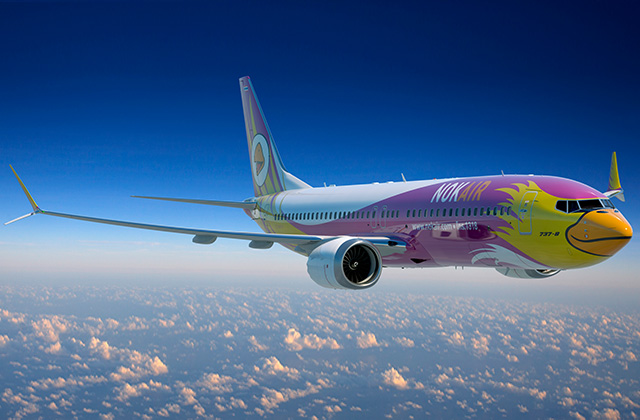 Thailand is famous for it's beaches in the south and it's beautiful mountainous areas in the north. I only have to spend an hour in the air before I reach paradise! So more often that not I find myself heading to the airport with my girlfriend or mates for a short break.
When it comes to booking my flight there's only one airline I'll go to, that's Nok Air. There are quite a few budget airlines in Thailand but Nok Air wins every time. The price is similar to the other options but it wins on the fact that there are so many added extras, making the whole journey much easier. So what makes it the airline that tops my list here in Thailand?
Baggage
Usually with budget airlines you have to pay more for checked baggage. This almost makes the advertised price a bit faulse because the price jumps up once you've added your bag on. With Nok Air you don't need to worry about that, because even with their cheapest ticket you're given 15kg of checked baggage for free – this is a winner! Knowing that you don't have to go through the hassle of adding baggage on, plus the fact that it's free means your booking is as easy as can be.
Wifi
Staying connected on the road has become a necessity for us travellers. Checking emails, updating my social media and chatting to loved ones are all important. So it's always good to know that when I am sat at the departure gate I can login to Nok's free wifi, yes free! Not every budget airline does this. No one likes messing around with the airport wifi which is dodgy at best. With Nok Wifi you'll be online in no time and the wait for boarding will fly by.
Onboard Snack
I remember the first time I flew on Nok, I was thinking how good it was with the free baggage and free wifi, then to really hit home how good they were the onboard staff came through the cabin handing out a little snack bag. On an hour long flight you don't need much, so the free water and small snack was absolutely perfect. It means you're not starving by the time you check in to the hotel.
All in all I really can't recommend Nok Air enough, I've flown with them more than a dozen times now and each time I'm always impressed. Take it from a man that knows about airlines in Thailand and make sure you book Nok next time you plan to fly!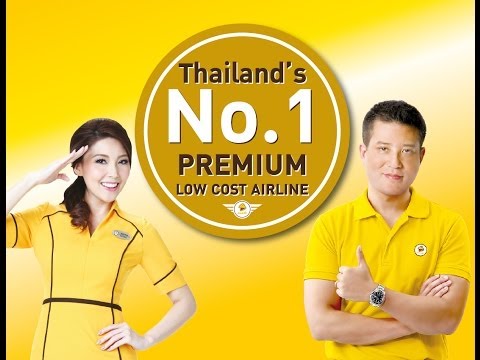 Have you flown with Nok Air? I'd love to hear all about your experiences, thoughts and musings. All you have to do is put your comments in the box below this article.