My mission from Asia to Europe by land is now officially complete. I made it to Europe, jumped on the bus from St Petersburg to Helsinki.
I actually left Russia one day early in order to reach Finland for the 30th April, because I had heard about Vappu, a national holiday in Finland on May Day Eve and May Day.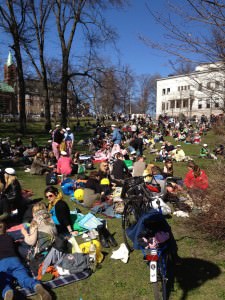 Vappu is a festival where anyone who has ever graduated from high school in Finland (which, considering Scandinavia is brilliant at everything, that means pretty much everyone attends the party), dons a white cap, hits the park, eats delicious food at a picnic and proceeds to get blind drunk. Naturally I couldn't miss out on that!
I arrived in Helsinki and hooked up with a couchsurfing buddy who let me and my two friends crash at his place, complete with private sauna, for 2 nights. He met us at the subway stop armed with 2 cases of beers and a hearty Finnish handshake, and so the mayhem commenced.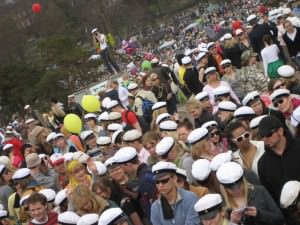 We had (illegally) imported 6 litres of cheap Russian vodka to Finland, we gave a big bottle to our new couchsurfing friend, threw two in our backpacks and headed to the park around 2pm.
The sun was shining, people were chilling all over the park, music was blasting and it was another one of those moments of realization when you just think "life is bloody awesome". So I sat down and soaked it up,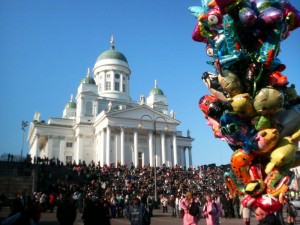 Being pretty much the only foreigners in the whole park, before long we had met some cool friends, people were plying us with their local booze. Everyone in Iceland can speak almost perfect English, and as the afternoon turned to evening we were having a great time, in a group that was growing by the minute.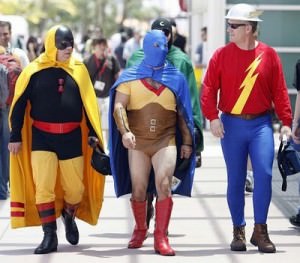 Spiderman was running around the park like a (drunk) lunatic, doing forward rolls, nailing a beer, then sprinting off somewhere else. Little Bo Beep was looking very cute until she fell down the hill after a little too much sparkling wine. A giant panda was making out with a giant reindeer, it was a perfect storm of happy madness.
My 2 friends and I, along with our awesome couchsurfing pal, our new found park friends were merrily drinking together, shooting the sh*t, with big grins on our face for the rest of the evening all relishing our new friendships and appreciating life. Before we knew it was 1am and time to head back. What a day, what a festival, what a country. And we repeated it all again the next day! Happy travels.