Split is an awesome place to base yourself while you explore further afield. The city is really manageable on foot which is great for backpackers, so find yourself a hostel located near the old town and you're golden.
Split has a much more authentic feel than Dubrovnik, that's not to say it's not rammed with tourists, it is, but they seem to dissolve into the atmospheric surroundings much better here.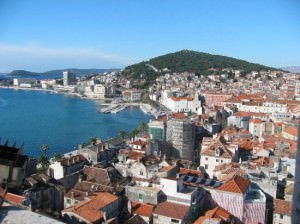 Split is the sort of town where you need half a day to see the 'sights', then a couple of days to soak up the culture and climate. But during your half-day sightseeing make sure to check out:
Diocletian's Palace:
This is the heart and soul of Split, a living UNESCO world heritage site. There's no entrance per se, the Palace is within the Old Town, you're free to walk around the narrow, cobbled streets for hours. This actual Roman Ruins are hugely impressive, the sort of thing that would normally be cordoned off, but here it's just another corner of the old town. Awesome.
Cathedral of St Domnius:
I love to a good view, so hit up the Cathedral  and climb the tower. The ticket for every 'chamber' of the cathedral is 35 Krona ($6), but if you just wanna climb the tower it's only $2, and to be frank, that's a better option. The rest is quite underwhelming, especially if you've been backpacking across Europe for long.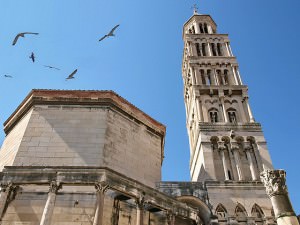 Waterfront Promenade:
Overlooking the marina, and in front of the Old Town there's a brand new promenade lined with restaurants, bars, ice cream and pancake vendors, benches to chill on and scantily clad chicks to hand out club fliers. Break the budget and get dinner hear some evening (if you're careful you can get away with $15), and watch the world go by.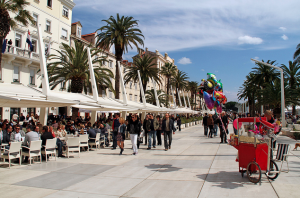 Marjan Beach:
There is a central beach in Split but it's so full of people you can hardly enjoy it so forget that.  If you follow the promenade further on, around a couple more corners for 10 minutes or so, you'll get to a leafy, park area called Marjan. Just around the corner from there you'll find the local beach, less people, couple of cool bars, all pretty lowkey and chill, perfect.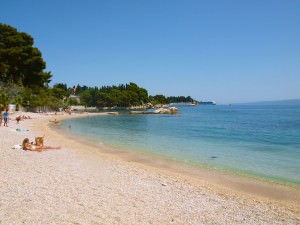 I stayed in Split for 4 nights, but I used it as a hub to explore further afield, and looking back, that was a great plan. So base yourself there too, and then check out some of the islands and national parks on day trips (articles to come!). Happy travels!