5 Strange Laws That Could Land You in Trouble in Thailand
Pretty much every country has some odd laws, whether they're dusty old pieces of legislation that time has all but forgotten, or relatively new and, to us, just downright strange. So, whenever I go to a new country, I like to check out what its weirder laws are – after all, these provide a little light entertainment when you're doing the dull-but-necessary task of checking out the key laws and customs. And since becoming a digital nomad and full-time blogger, buying my condo in Bangkok meant I had a permanent home for the first time in years. I really should know the law, no matter how crazy the laws are!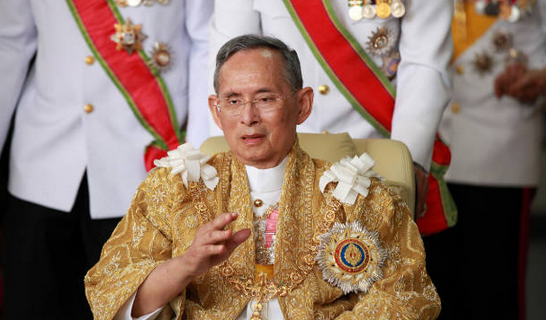 Thailand is definitely up there with the countries that have the longest list of weird laws I've seen – though admittedly I think some of these are so impossible to enforce that you don't really need to worry about them. Below, I'm going to take a quick look at some of the strangest (and occasionally most amusing) nuggets of legislation, as well as clueing you into some of the more day-to-day laws you need to be aware of.
The Hayes & Jarvis site, meanwhile, does a good job of giving you information on things like visa requirements, as well as handy tips on when to travel. And it has loads of accommodation suggestions that fall into that tricky category of luxurious but affordable; Thomson is another company that's worth a look if you want a decent hotel without breaking the bank.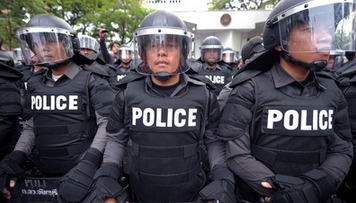 5 Stranges Laws in Thailand; Legal peculiarities…
Let's start with the unusual stuff! Some of these are just plain good for a giggle, while others tread that fine line between weird and need-to-know. I'll try to be as clear as possible about which is which!
It's illegal to leave the house without your underwear on. Now, I don't know about you, but I'm not accustomed to strolling the streets sans pants, so this particular law isn't exactly something I feel like I really need to think about. That said, if you do have a penchant for airy nethers, I don't really see how this law can be checked or enforced, so you're probably safe. Just don't head out without your trousers, too – that'd be a dead giveaway.
It's a crime to step on any Thai currency. Again, this isn't one I think is particularly difficult to avoid. Personally, I don't go to the trouble of switching my currency only to fling it on the pavement and start trampling it, but just in case it's a hobby of yours, consider your time in Thailand an enforced detox from it.
It's a punishable offence to throw (used) chewing gum on the pavement. I wouldn't really class this one as silly – unusual, perhaps, but not out-and-out silly. Plus, it's one that's definitely worth bearing in mind because there's a pretty hefty fine if you get caught (nearly £400). The penalty for skipping that fine? Jail. That's one costly piece of littering.
You mustn't drive a car shirtless. Clearly this is only something to think about if you're planning on hiring a car, but since us Brits do tend to be keen to whip off as many clothes as possible as soon as the temperature becomes mildly warm, it's probably one that's worth bearing in mind.
It's a criminal offence to be critical of the king or other members of the Thai royal family. I had a little trouble deciding whether this one should fall into the 'unusual' or 'serious' category, because in my opinion it fits both. But as you can see, the weirdness of it won in the end. The sentence for being caught making defamatory comments – known as Lese Majeste – is usually three to 15 years (sometimes more!) in prison, though, making it no laughing matter – so mind your Ps and Qs. Check out some crazy stories in BBC about that.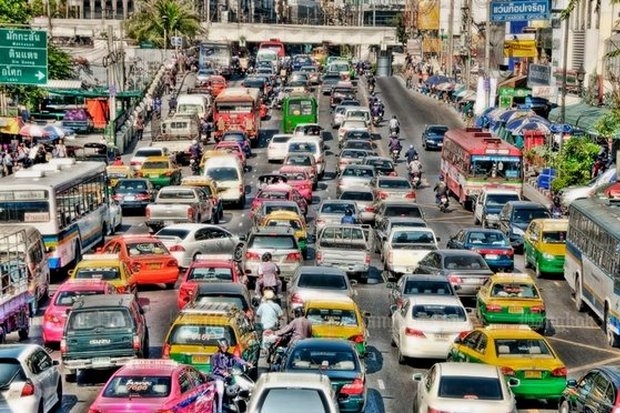 … And the more serious side
While having a giggle at some of the more unusual laws is fun, in all seriousness it is important to get acquainted with some of the basics of Thai legislation. As you've seen above, making a faux pas like throwing chewing gum on the floor can be very costly and is a pretty easy mistake to make when you're from a country that uses its pavements like a rubbish bin designed specifically for Wrigley's Extra.
So, to help you out, I've put together a list of some of the drier laws that could be easily infringed if you weren't aware of them.
You need to carry your passport with you at all times. I'll be honest, I was quite surprised to find out this was a legal requirement; most people I know (myself included) tend to stow important documents like passports in a hotel safe for the duration of the trip, so normally I wouldn't think twice about not carrying it. It's really important that you do bring it with you, though, because it isn't unheard of for tourists to be arrested if they can't produce it when asked. EDIT 2020: I now just carry a scan/pic on my phone and it's always been fine.
You need a permit to take certain items out of the country. Of course, most countries have rules and regulations about what can and cannot be brought in and out without declaring it – but what might catch you out here is the nature of some of these. You see, in Thailand, you're not allowed to leave with any images of the Buddha, religious art or antiques without a permit, so make sure you work all this out before heading to the airport. If you want to find out more about this, you can contact the FCO.
Just to round off, here are a few facts that, while not law, are well worth bearing in mind before you travel:
The condition of your passport matters. Having a passport that's valid for a certain period of time is a standard requirement for travel to most countries (in Thailand's case, it needs to be valid for a minimum of six months after your date of entry to the country). In Thailand, though, you also need to think about the condition of your passport, because you can be refused entry for things like missing pages or other significant damage.
Keep an eye on store/market borders when shopping. Thailand can be a brilliant place for shopping, but you need to make sure you don't accidentally cross demarcations for different shops and markets without having paid for whatever you've picked up. It's fairly easily done in some places (the lines aren't always particularly clear) and if it's noticed, it can get you accused of shoplifting.
Remember, never travel without travel insurance! And never overpay for travel insurance!
I use SafetyWing at $9 a week, and it's amazing. Also, it has great digital nomad insurance for people who are constantly travelling too! You can read my review here, and you can sign-up here
Also, if you want to start a blog...I CAN HELP YOU!
Also, if you want to start a blog, and start to change your life, I'd love to help you! Email me on johnny@onestep4ward.com. In the meantime, check out my super easy blog post on how to start a travel blog in under 30 minutes, here! And if you just want to get cracking, use BlueHost at a discount, through me.
Also, (if you're like me, and awful with tech-stuff) email me and my team can get a blog up and running for you, designed and everything, for $300 - email johnny@onestep4ward.com to get started.
How about $55 free AirBnB credit?
Oh, one last thing! If you've never used AirBnB before, here's a $50 voucher for you! Enjoy!