Dog-lovers unite: we've got some news for you that you're going to love! No longer do you have to enjoy travel and your beloved pooch separately. Traveling with your furry friend has never been easier. Once you take into consideration the size of your dog and what type of trip you'll be taking, you'll be planning a great vacation with your little ball of love right by your side in no time. We know that when you really love your pet, you want them everywhere with you!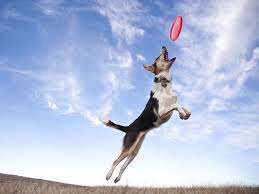 Fly or drive?
Before deciding if your dog is ready for a plane trip, you'll need to do your research with the airlines to find out what their regulations are. You'll need to put your dog in a crate, which he definitely won't love… so work with him before you leave to get him used to spending time in the uncomfortable space. You can use treats and kindness to show him that this is a space which won't hurt him!
If you're traveling with a big dog, you may want to consider a road trip rather than a plane trip. It's not impossible to fly with a big dog, but you may want to think about the difficulty and potential discomfort for your dog, especially if it's a very long flight. Road trips are also a great way to bond with your pooch, and they'll have much more freedom to get out and stretch their legs!
If you're traveling with a small dog, you can most likely bring them on board with you if you're traveling by plane. You can use a small dog carrier and try to get a seat in an exit row so you'll have more legroom. But it's important to make sure that your dog is extremely well-trained before you decide to bring them on board!
What about hotels?
Once you arrive to your destination, you'll want to make sure that you've done your research on a dog-friendly hotel for you and your pooch! Lots of hotels these days are dog-friendly and will offer you both a wide array of amenities for your comfort. Some hotels even have a dog-spa, massages and even a menu of treats for their luxurious travel experience!
Whichever mode you decide to take when traveling with your dog, whether it's plane, train, car or boat, remember that first and foremost their needs must be taken care of. Always ensure that they have enough food and water, room to stretch and that they are able to relieve themselves regularly.