How many of us have had amazing experiences when we travel because we have randomly met up with some local people that have shown us a completely different side to their town or city? I know that I have seen things that I would never have seen, learnt things I would not have learnt and it's all down to meeting up with locals.

For most of us these encounters are completely random and come about by chance, but what if I was to tell you that there was now an amazing new platform where you can actually contact the locals before you arrive? I know that everyone would love to be able to organise meeting up with someone at their next destination. Hypemyplace.com is a new platform which just does that, what's more is that it actually allows you to meet up with locals that have similar interests to you – this really is going to be a big hit throughout the travel community!

I came across this website recently and was completely blown away by the concept, how easy it was to use and just it's overall awesomeness! I could keep waxing lyrical about how great Hypemyplace.com is so let me stop and explain exactly how this great site works.
The Concept
I'll take the direct quote from their website for this part because it explains the concept perfectly:
'HypeMyPlace encourages Locals to share their knowledge, skills and/or propose services (for free or for compensation) in order to help Travellers create their one-of-a-kind travel experience. Travellers can get the contact details of a local for 1 euro without any additional commission and/or service fee!'
For me, 1 Euro seems like a very small price to pay if you are going to end up organising a once in a life time experience with a local in either a random destination or a major city!
How it works
The first thing you have to do is register, you can either register as a local or a traveler.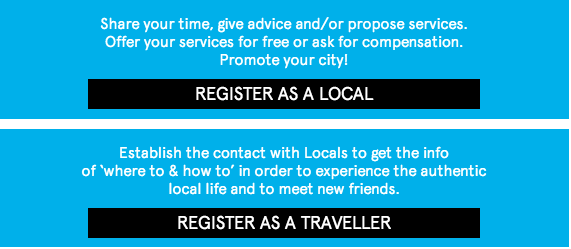 Then all you have to do is use the super smart search engine to find your perfect match, you can choose a destination or just an interest. I think it's great that you might be able to leave it to chance where you will visit and base it solely on people's common interests.

The final part of your journey on this beautifully designed website is to get the local contact details for just a Euro, great deal for what could potentially be a priceless and unbelievable memory.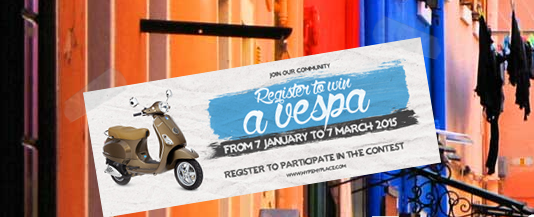 Just incase that didn't make you want to visit the site instantly the amazing people over at hypemyplace.com are holding a prize draw where one lucky person is going to get their hands on a brand new Vespa – it's worth visiting right away to sign up for that!
If you needed any more proof of just how much people love this site take a look at the map below to see how many locals are already signed up and waiting for you to visit. I am looking forward to hearing about your experiences from this site, I am certain there are going to be some very memorable ones!