Re-reading some of my posts I was left thinking that I only talk about the awesome side of traveling BUT sometimes things just suck! And there's always one thing that makes things just a little bit better… a good old rant. So here you have mine (this is a long list so stay tuned!)
1)    The tanoy speaker system thing on airplanes:
I hate hate hate this thing. Ok, I get that the pilot may want to introduce himself to flyers on each journey (although even that is beyond me, bus drivers don't tell us their bloody name at the start of each journey, do they?!) but is it really necessary to pause my movie at a crucial point to tell me that we are at 30, 000 feet or whatever with an outdoor temperature of -14 degrees?! I don't care, can I please continue to watch Transformers now?! With the horrible movie controls it's almost impossible to rewind to the point you want too – it's like some sick joke! Once you come to terms with that, you get another bloody update, "oh great, 32, 000 feet now – wonderful thanks". Grrrrrrr. Also, why can't I watch my movie from when I sit down in the plane? And why can't I continue to watch it while we land?! I just don't get it!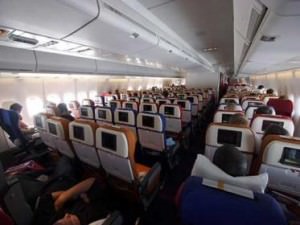 So there is rant number 1, please tell me someone else feels the same way as me about this!? Anyway, stay tuned for more annoying things from my travels.