The fastest, easiest way to travel? Gimme a break…
3) Taxi Drivers Around The World
You're tired, jaded and just want to get somewhere fast. Well, you'd be forgiven for thinking your best method to do that would be to take a taxi. Public transport may be cheaper but taxis are so much less hassle…. Or so you thought.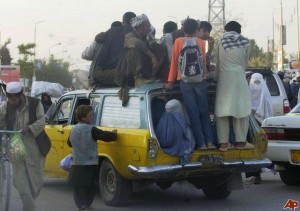 I've literally lost count of the number of times I've managed to get lost with a taxi driver, the amount of times I've been overcharged or dropped off at the wrong place. It's apparently almost standard practice for taxi drivers to ignore their meters and instead charge exorbitant fees because we don't know any better, oh how I love that one. Ok Mr Taxi Driver, stop being such a d*ck and please follow these rules:
1)    If you don't know where I'm asking to go, kindly and politely turn down the fare – it will save us both time and money.
2)    If you don't understand my attempt at your language or my English, it's ok I can wait for the next one – don't nod, smile and say OK. It's not Ok, we're gonna get lost
3)    If you have a meter, please use it. It's not a decoration for your dashboard.
4)    I don't want to go to your friends suit shop, hotel, massage parlour or restaurant – honestly, and if you ask me and I tell you 'no thanks', save yourself the time and understand than when you ask me for the twentieth time, the answer is still 'no thanks'.
5) I know we come from different cultures, but 20 people in one taxi is not safe, regardless of your religion mate, I'm sorry.
Ooooh that feels good to get off my chest! Hope you guys haven't had to endure these pains before, but you probably have!