When buying new luggage, you're investing in more than simple storage space. You're buying a travel companion. With thousands of luggage brands out there claiming to be the better than the rest, it can be tough to narrow the field. Different occasions call for different bags, so finding the perfect size and style is essential. In this article, we'll focus on the main points to consider when buying new luggage to make the best purchase.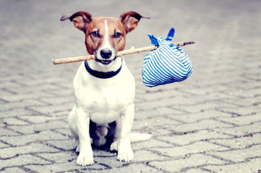 Be Realistic about your Travel Plans
If you're going on a family vacation for a week, you probably want to check a few large suitcases, especially if you're planning on buying mementos. If you're just going away on business for a night or two, you should be able to fit everything you need in a carry-on. It's all too common for someone to over-pack for short stays or underestimate his or her extended travel needs. While the fear of waiting at the baggage carousel or having your luggage get lost is understandable, trying to cram a week's worth of clothing into a small carry-on isn't worth the hassle.
Check Your Airline's Policies for Carry-On Sizes
There is no "official" carry-on size, and each airline has specific restrictions for carry-on bags. As a rule-of-thumb, when flying domestic in the US, a 22-inch bag is usually acceptable. When flying internationally, it's best to stay around 20-inches or smaller.
If you can, find a compact bag that will fit under the seat, allowing you easy access to your items and saving you from fighting for overhead bin space. Take a look at the bags featured on TravelSmith for the best carry-on luggage options.
Soft Exterior versus Hard Exterior
Fabrics and materials matter with carry-ons. Hard exteriors are great for their durability, especially when crammed against other bags in the overhead compartments. They withstand rough handling, but can be heavy and tough to maneuver.
Soft-shelled carry-ons are more flexible and have some give, letting you pack more and still manage to shut the overhead. However, these bags don't protect the contents as well, so they're better suited to clothing.
When in Doubt use Compression Cubes
Compression cubes allow you to easily organize and pack your bags. Made out of durable materials that won't harm your clothing, they feature a zipper that compresses the contents to almost half their original size. If you think you might need a little more than what a carry-on would allow, these cubes can give you the extra space you need without additional weight. You can use them in your carry-on or in larger luggage for clean, organized packing.
Wheels or No Wheels – That is the Question           
Having wheels on a full-size suitcase is mostly a necessity, unless you happen to be a champion body builder. For carry-ons, wheels are mostly up to personal preference, as they should be light enough to carry. There are pros and cons to each option:
Two wheeled bags can only move forward and backward, limiting mobility and range of motion, but the wheels are recessed for easier storage in the overhead bin.
Four wheeled bags offer 360 degrees of motion, making them easier to wheel around, but the wheels protrude from the bottom. This can be a problem when trying to fit them in overhead storage and could possibly lead to having to check your carry-on.
Wheel-less carry-ons simply mean you'll have to build some muscle. They take up the least space in the overhead bin and offer more space for packing, as the structure for the wheels and handle can infringe on interior space.
Choose a Carry-On Works Best for You
When it comes to choosing a carry-on, find what fits your needs. Every bag is different, and each has its benefits and flaws, so choose one that will serve as your trusted travel companion.