Ever tried to travel without a plan? Yikes. It's easy to spend way more than your budget allows when you fail to make the right preparations before a trip. It's also highly likely that you'll end up regretting the experience all together with so many dingy hotels, poorly maintained resorts, and unscrupulous travel services poised to pounce and take your money.
Because travel expenses aren't always cheap, it's vital that you take the time to do your research and figure out the best way to spend your cash. Plus, reading up should also help you steer clear of vacation disasters like hotels, resorts, restaurants, and attractions that just might not be worth your hard-earned green.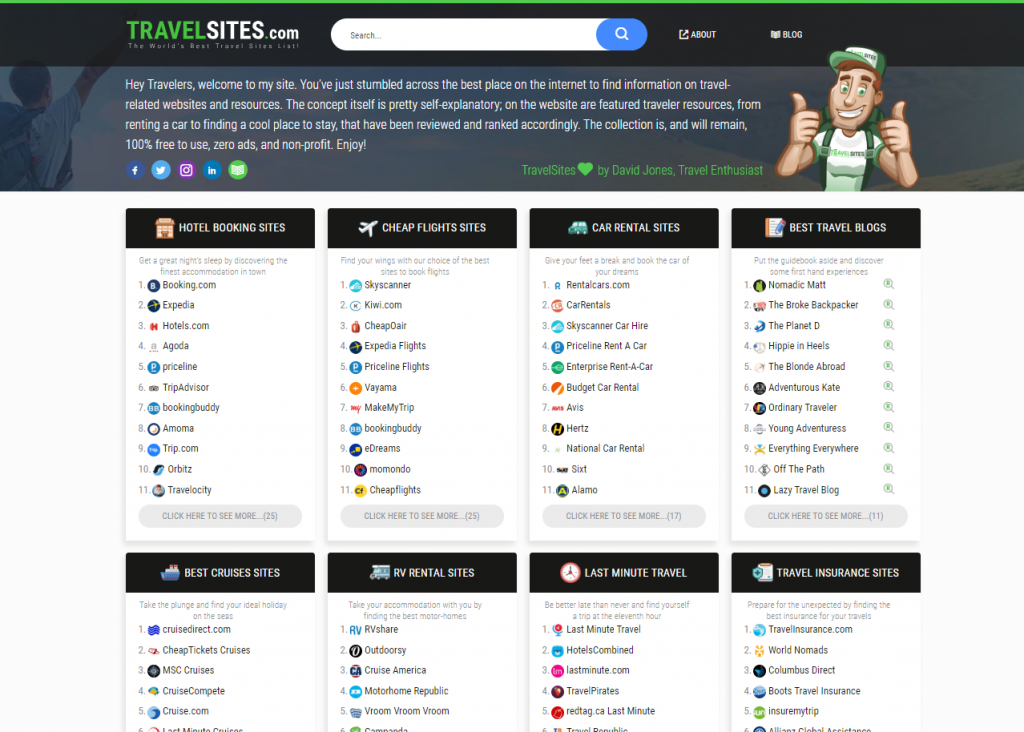 Everything You Need to Know Under One Virtual Roof
As an information super highway, the internet is chocked full of websites that might help you discover more about key locations around the globe. But because of the sheer number of travel websites and services the world over, visiting and reading through each one can take up a lot of your time. That's what Travelsites.com aims to eliminate.
Serving you a complete database of virtually every travel website available, Travelsites.com gives you a comprehensive, one-stop destination to shorten your search and make it more fruitful. But if you're not sold on the idea of trusting Travelsites.com with your future excursions just yet, here are some main features and benefits that might just change your mind.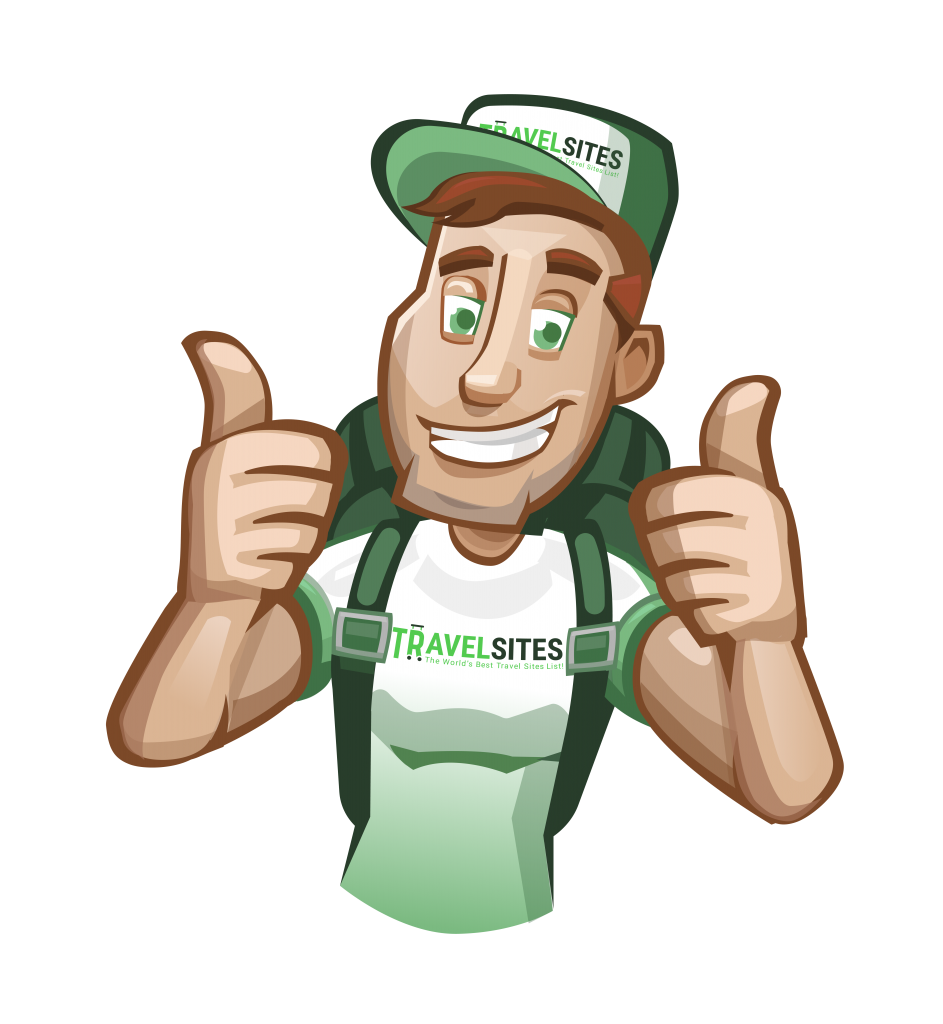 Helping You Save Right from The Start
The first step to formulating a travel plan (assuming you already know where you want to go) is deciding on how to get there. Let's be real for a second – airfare is rarely ever cheap. Which is why you might have discovered that it's best to shop around before you decide on a specific airline and date.
Travelsites.com helps you save right from the start though by providing you over a handful of different websites that help you find cheap flights. Their database even ranks each of these cheap airfare websites so you don't have to bother checking each one to find the best deals.
If you're set to travel in a short amount of time and you're trying to look for affordable last-minute offers, Travelsites.com also has you covered. They've put together a list of the best last-minute travel websites so you can still enjoy reasonable expenses on services needed for your trip.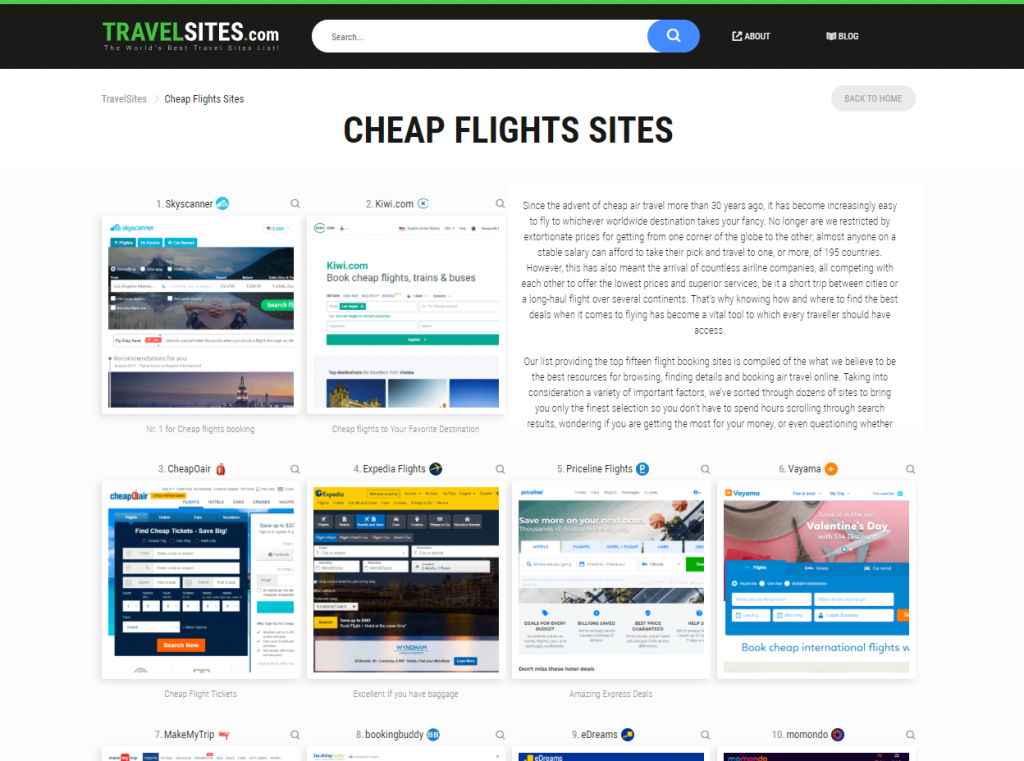 Money Management Like A Pro
Maximizing your funds makes a big chunk of your enjoyment. It's easy for foreigners to lose track of their finances when they visit other countries because of several factors. These include the difference in currency which can make it hard to fully grasp how much you've actually spent, the thrill of being in a new place which might make you feel a little more trigger happy with your wallet, and the likelihood of vendors targeting you specifically because they know you're there to travel.
Staying on top of your finances will help guarantee that you've got enough to spare for the entire trip, and that you won't step beyond your budget. Travelsites.com offers travelers an extensive list of financial websites and apps that are specifically intended for jet setters.
Learn how to budget your trip before you even set sail, and gain access to wonderfully convenient services that can help you manage your money abroad like a pro. Transfer funds, send money, and anticipate the entire cost of your stay with the ranked lists on Travelsites.com.
Navigate Your Way Like a Local
Trying to figure out where you are during a trip can actually eat up a lot of your time. That can become a major bummer when you've got tickets to attractions that have a specific time frame. So studying the locale and figuring out how to get around before you even set foot on their soil can make it easier for you to enjoy an efficient trip with no time wasted.
Travelsites.com gives you all the resources you need with lists that focus on ridesharing apps, maps, commute assistance apps, and more. You can even find links to travel guides that perfectly encapsulate what you should expect when you fly off to your destination. This just makes it possible for you to navigate like a local so you can save your time and make the most of every minute you've got.
Like the Bloggers Do
Part of the satisfaction of traveling is sharing your experiences with your socials. Posting quality pics on Facebook, Instagram, Twitter, and any other social media platforms you might be a part of can be particularly enjoyable. That's why Travelsites.com even goes as far as providing you with photography resources like websites and apps that can help you achieve that blogger aesthetic when you snap away at your destination.
If you want to take inspiration from actual bloggers, Travelsites.com also offers a list of social media profiles and blogs that you can follow to get your latest dose of travel information. If you're not travelling and you really just want to take a sneak peek into the lives of jet setters who have made a living off of their travel experiences, then the Travelsites.com lists for Instagram profiles and travel blogs can provide you hours upon hours of unadulterated fun.
Learn from Other Travel Enthusiasts
Sometimes, you'll find it easier to trust information from people who don't blog for a living. That's because they're not necessarily getting paid or sponsored for their opinion, which might make it a little more objective than any other you're likely to hear or read. That's why Travelsites.com also brings you a list of different travel forums where you can talk it out with other travelers to learn more about their experiences.
Travel forums also give you the opportunity to share more about what you experienced during your travel. Of course, aside from the satisfaction of simply talking about travel from your own perspective, some of these websites will even reward you with perks and discounts the more you engage with their community.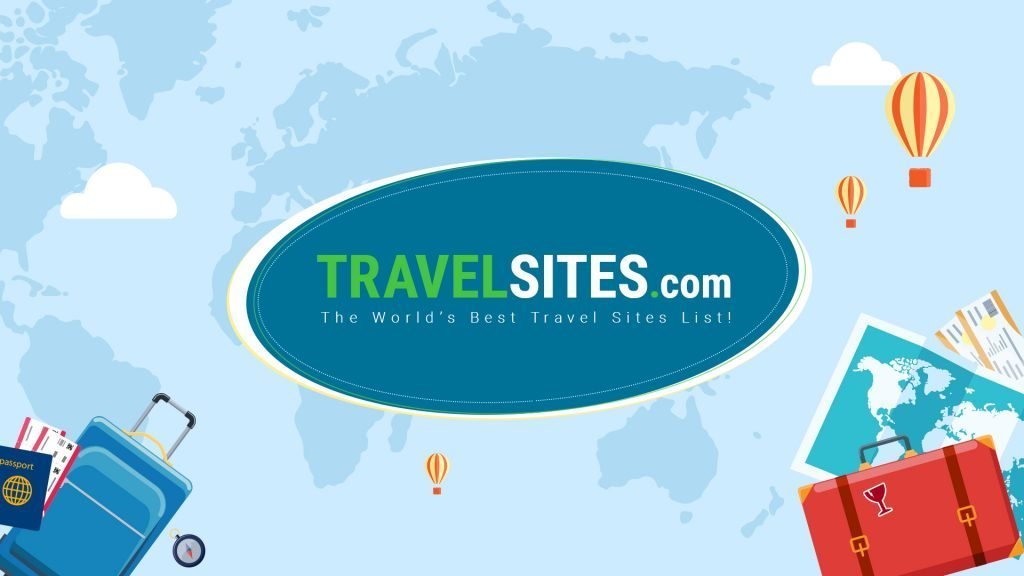 Anything and Everything Travel
There's a lot to love about Travelsites.com. With so many different lists of neatly organized travel resources to read through, this extensive database should be a go-to for every traveler who wants to feel confident in their research. From hotels, to flights, to travel gear, attractions, financial management assistance, travel insurance, food, and more, Travelsites.com basically paints you a picture of what you're likely to experience when finally land in your destination.
So, before you head out on your next adventure, try to visit Travelsites.com. Sift through their lists, learn a thing or two about your destination, and secure a fun, interesting, and enjoyable trip by staying in the know and preparing for nothing but pure vacation bliss.