As soon as I had confirmed my travel through Romania, I could only focus on one destination – Dracula's castle in Bran, Transylvania! My mates and I rented a car, so from Brasov it was only a 30 minute drive through the awesome Romanian  countryside.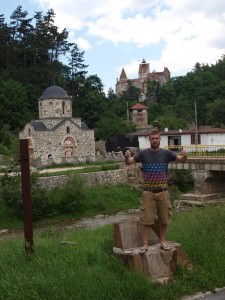 After a few beautiful renditions of Westlife tunes we were there, Bran castle. Dracula, or Vlad the Impaler, lived here (maybe) in the 15th century. His history is a bit hazy but he got a bit of a reputation for being a bloodthirsty leader, impaling people through their hearts as punishment.
Bram Stoker then made sure Dracula (meaning 'son of the devil') would remain in history forever when he wrote his book about the count. The vampirism that Dracula become famous for was created there and then and he actually never was associated with the dark arts until Mr Stoker started penning.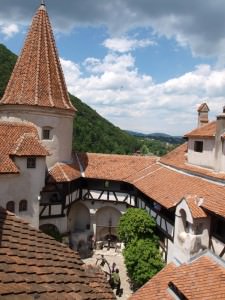 The castle itself is a very impressive gothic structure on top of  a hill, it's costs 25 Lei to enter ($7) or 10 for a student ($3), and then you have free reign to walk around as you please. There's lots of history about the castle itself, it's affiliation with the royal family throughout the years and of course Count Dracula's history too.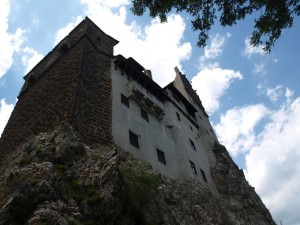 The town around Bran Castle is all built for the Count's reputation. Vampire costumes, fake blood, haunted houses – tacky, true but pretty cool too. I guess walking around the castle, reading the history and grabbing a bite to eat probably takes an hour, two max so you can do this in a morning for sure.
That's another thing knocked off my bucket list, now I just need to hunt down big foot and I'll be 2 for 2. Happy travels!