Confession time. I thought Hvar island was something different to what it is. I (wrongly) thought it was home to the triangular beach made so famous by all the tourist pics of Croatia, so when I jumped on a boat from Split to here, went to tourist information and asked where Zlatni Rat beach was, the chick behind the counter thought I was a complete idiot. To be fair, she was right.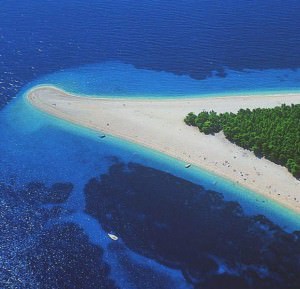 After I got over the disappointed of that, I went on to explore Hvar. Hvar is the most popular island in all of Croatia so be prepared for the crowds, that being said though even in high season it doesn't have that horrible tourist feel that Dubrovnik carried.
There are boats from Split to Hvar 3 or 4 times a day ($6) so getting there and back is no problem at all. Once you're there, you'll be blow away by the colour and clarity of the water. I know people talk about this sh*t all the time in Thailand, Philippines, Indo, Zanzibar and let me tell you, this is literally the clearest water you can ever imagine. I'm talking 50m visibility. The water from mainland Croatia is beautiful but you have to venture to the islands to see its full potential.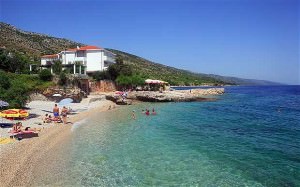 Hvar town is the main spot on the island, and if you get the 'right' boat that where you'll end up. On each side of the town you can go swimming. There are a few 'beaches' on the island, but most of them are rock beaches, so don't expect white sand beauty. The water is the draw here, not the beaches.  So you throw your towel on the least pointy rock you can find and dive in!
As far as sights go, you can check out Hvar Fortress. You have to climb the hill behind Hvar town, pay your $4 entrance and although the fortress isn't anything to write home about, the views over Hvar Town are great, they're worth the climb alone.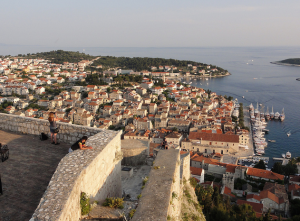 Come back down, check out the beautiful Cathedral of St Stephen (only open until midday), which offers a cool backdrop to the central square of Hvar.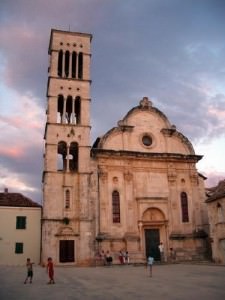 I daytripped this place from Split, but apparently the nightlife is great too. Although the island is certainly more expensive than the mainland, so if you're gonna stay, work it into your budget! Happy travels!