The main sight in Odessa, Ukraine is without doubt the catacombs just outside the city. My lonely planet guide (Europe on a shoestring) had not only missed out on these catacombs, but also the whole bloody city, so I'm here to save the day.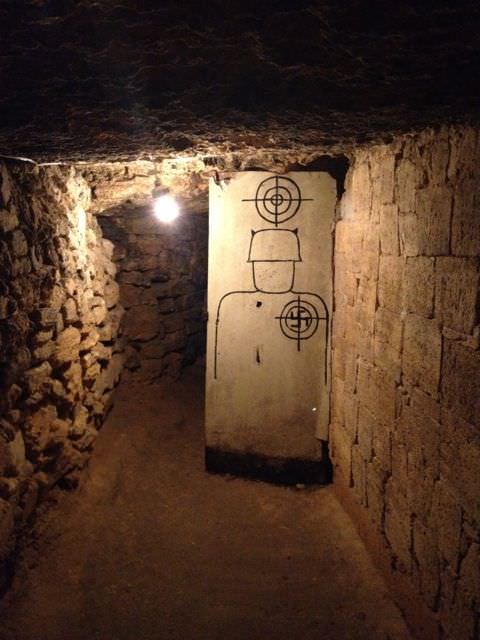 There are over 2000km of catacombs dug throughout the region, initially under Katherine the Great as she mined the limestone to build Odessa. There are set areas where you can visit the catacombs but naturally with their being so many you're free to explore yourself. However this is hugely frowned upon because the catacombs are officially the biggest manmade maze on the planet. Every year at least 1 person ventures in to the catacombs and never returns, don't be that guy.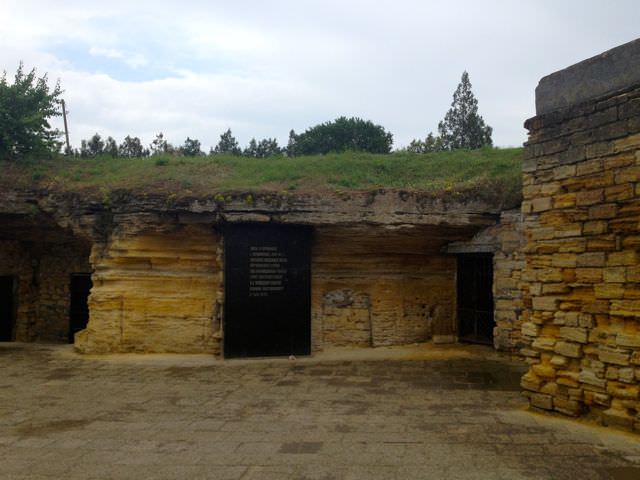 First off, the catacombs aren't in the city proper, so you have to get there, here's how to do that:
How to get to the Odessa Nerubayske Catacombs:
There are effectily three ways to get to the catacombs from Odessa..
1)   Tour through the hostel: Tours run half day trips there for around 160UAH ($20).
2)   Local Bus: Buses run from the bus station every 10 minutes, it costs 1.50UAH ($0.20). Get off at the massive Russian statue 40 minutes later.
3)   Taxi: A return taxi trip, with the taxi waiting for an hour at the catacombs costs about 150UAH ($19). I did this with 2 other guys, just over $6 each. Takes about 15 minutes.
Once you're there you need to take a guide.  When you go to the entrance, the gate is locked but the lady in the store will call the guide. If you want an English-speaking guide, it's 100UAH ($13) per person for 40 minutes, if you're happy to stick with a Russian speaking guide it's 50 UAH ($6.50) per person.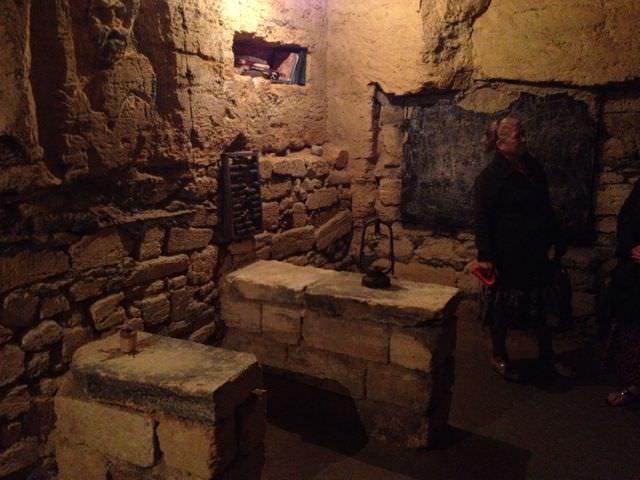 I went with the Russian guide and luckily we were with a bilingual Lithuanian women who kindly translated everything for me. Now, after hearing all the info, I'd probably pay the extra fee for the English speaking guide, there's some great stories.
The catacombs used to only be 1.20m tall but they've been heightened since becoming a museum 40 years ago. During WWII, the Ukranian partisans lived underground in the labyrinth, for months and years at a time, never seeing sunlight, crouched over, maintaining the war effort until they defeated the Nazis. There are still lots of WWII paraphernalia dotted around downstairs, all very interesting stuff.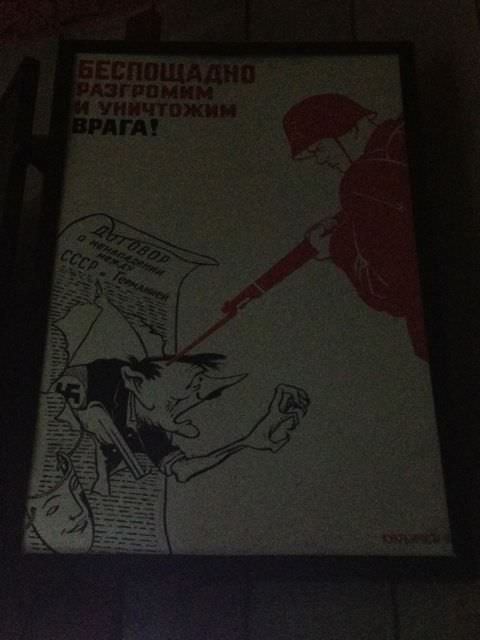 The tour last around 45 minutes, after which you head back. I had my taxi waiting, and 15 minutes later I was back, definitely a good choice. I thoroughly enjoyed my time at the Nerubayske Catacombs, none of the other people in the hostel were planning to go which in my mind is madness. Don't miss out guys. Happy travels!