If you've followed the news over the last year then your prevailing image of Greece will be financial crisis, raucous protests and political conflagrations with other European countries – if this is your overriding impression, chances are you've got Greece all wrong!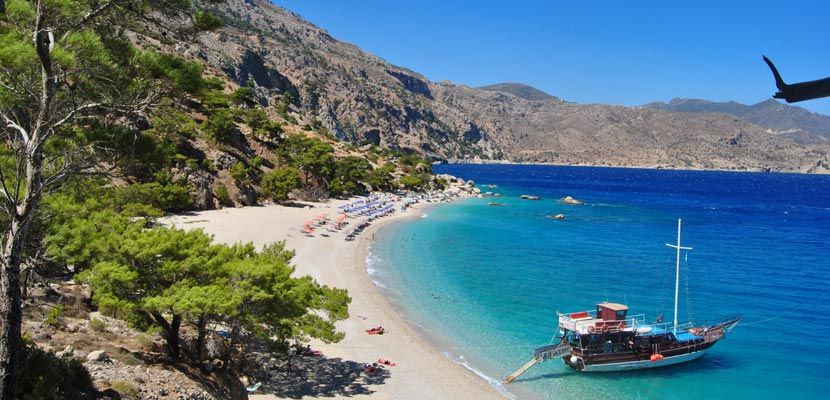 What you probably won't have seen is Greece's tourism industry growing in double digits coming into 2016. You should definitely add Greece to your list of destinations for a 2016 holiday, and I'll tell you why.
Fortunately for visitors in 2016, Greece is likely to still be in the Euro. You'll get a stable exchange rate into Euros, and your money will go further than you think in local Greek businesses. Not only is Greece a reasonably cheap destination right now, taking your Euros there and spending them in cash is actually good for the nation's economy.
One of the reasons Greek tourism managed to thrive is their culture. The Greek people promote ' filotimo, ' a dedication to being open, friendly, honourable and hospitable to all visitors and guests. Small social errors and cultural misunderstandings are overlooked as a matter of principle, meaning your stay won't be marred by accidental offence or inhospitable locals.
A Safe Choice
You'll be remarkably safe visiting Greece, too. As of 2015 Greece is the 57th safest country in the world for travellers*. That's safer than France, the United States and South Korea. In fact, if you're reading this in the UK, you're actually safer travelling to Greece than travelling around your own country! On this front it's a markedly better choice than other popular tourist destinations like Tunisia, Turkey and Egypt, whose tourist safety rankings have tumbled in recent years.
Moussaka, Souvlaki, Greek Salad… oh my!
Greek culture around food is what drives thousands of culinary tourists to visit Greece every year. Aside from their world-renown speciality dishes, Greece's cultural approach to food revolves around informal, relaxing social environments. Combined with passion for cooking excellence, unique blends of ingredients and the Mediterranean climate, you've got a recipe which simply can't be recreated anywhere else.
A Long History and Culture Waiting for you to Explore
The history of Greece and their contribution to world culture is well known, but Greece also boasts one of the most densely populated cultural and historical centres in Europe: Athens. You'll find sites like the Parthenon, Theatre of Dionysus and the National Gardens hemmed in by a diverse selection of cultural sites, hotels, restaurants and historic neighbourhoods.
The fact that protests and civil disruptions happen in Greece can't be danced around; there are protests about their financial situation and the recent influx of migrants to Greece. However, most protests are easily avoided and very rarely have any effect on tourism (as evidenced by their growth). As they're mostly planned in advance your hotelier, tour guide or similar can help you steer clear.
Greece should absolutely be on your radar for a travel destination in 2016. Greece is a safe nation priding itself on their growing tourism industry. You'll have access to some of the world's most delightful culinary, cultural and natural attractions at a price you'd be a fool to overlook, and your custom will be received gratefully by local businesses.
* According to the World Economic Forum's Travel & Tourism Competitiveness Report