St Petes is to Moscow what Beauty is to the Beast. After a month in Russia I thought I had worked out Russian cities, with their Soviet hangover still lingering, mass apartment blocks, they were interesting if not pleasing to the eye, but then I came across St Petersburg and it is just simply gorgeous.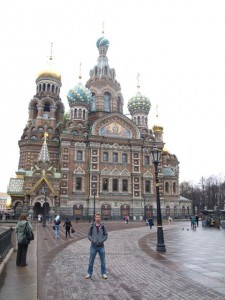 Thanks to the difficult visa situations in Russia (30 days to get across the biggest, bloody country in the world, thanks a lot Russian Government, great idea) I only had 2 days left so I had to get moving. This is what I did with my 2 days in St Petes:
Nevsky Prospect:
The main road in all of Russia, Nevsky prospect dissects the entire city, and runs all the way down to the city's most treasured site, the Hermitage.
You can spend an hour or two meandering down the street on the way to the Hermitage, fighting the urge to order a chocolate sundae or big mac in one of the endless fast food outlets (I failed). The architecture along the walk is beautiful, and on the way you'll walk past the next site, below.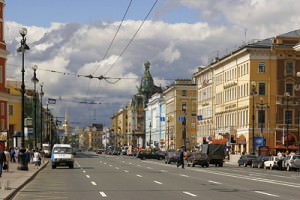 Church on Spilled Blood:
Built on the spot where Alexander III bit the dust, this church is St Pete's answer to St Basil's in Moscow. To be honest, it's every bit as cool as St Basils, but not as famous.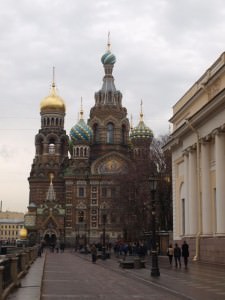 The Hermitage:
Free for people with student cards (or any other ID that a Russian ticket vendor may not be able to decipher in English, hint hint) or $15 for non-students.
This is one of the world's most famous art galleries and has endless pieces by Da Vinci including Madonna, Van Gogh, Picasso, Monnet, Rembrandt (that's about the end of my art knowledge). I'm no fan of art galleries, or museums for that matter but this is pretty cool; however, I'd dispute anyone insisting you need "at least 2 days" to do the Hermitage justice, one morning was enough for me. z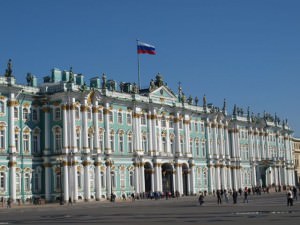 Palace Square and Winter Palace are both connected to the Hermitage and are worth a bit of extra effort to check out too.
Vodka Museum:
Short and sweet, this museum is the sort of museum I can spend a bit of time in! $5 entrance, $10 if you want tasting and entrance (easy choice). The actual museum is all in Russian so that's not great, but the posters and old shots are great. Then you get fed some canapés and Russian vodka, and that my friends, can only be a good thing. There's an awesome gift shop too.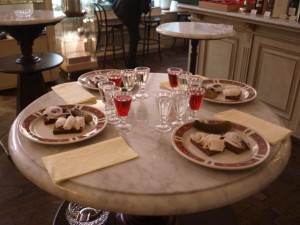 Peter and Paul Fortress:
Both a former political prison and military fortress for the city, the fortress is steeped in history. You can walk here from The Hermitage. You don't have to buy a ticket for the entire place, with individual tickets available for each section of the fortress but make sure you get tickets to the Cathedral, it's certainly worth it.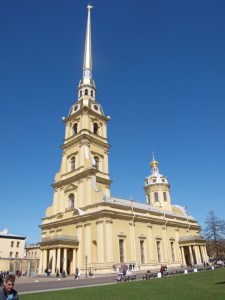 That still leaves you with enough time for a night on the town, or to watch a Zenit St Petersburg footy game! Happy travels!