You've always wanted to go to London, eat some fish & chips, make a call from a red phone booth, and walk across Abbey Road, but heard that England is just too expensive, right?
I come bearing great news: There is a multitude of activities and sights to do in London – all for free. You can pass an entire afternoon taking in this culturally and historically-rich city without breaking the bank or even breaking out your wallet.
The first recommendation to have great, easy access to all that this city has to offer is to stay in a central London hotel. With this prime location you will be happy you are right in the midst of the myriad events awaiting right outside of your doorstep.
You will soon find that London will be a favorite destination no matter what your interests or budget might be.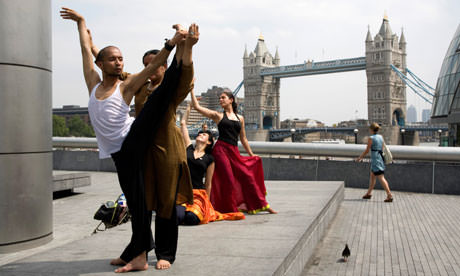 1. Check Out A Museum
For those that enjoy museums, London is a city second to none. One of the city's top museums is the British Museum, right next to lavish soho hotels in London. A short list of some n0t-t0-miss museums includes:
Bank of England Museum
Brunel Museum
Geffrye Museum
Grant Museum of Zoology
2. Visit the Famous Borough Market
This legendary market is more than a place to buy and sell food. It's a unique corner of London that captures the city's rich culinary history. A source of quality British and international produce, it has a reputation as the country's most renowned food market. It's a place where people to come to discover the tastes, aromas, textures and colours that only fresh, seasonal food can offer.
3. See The Art Galleries
Visiting London's smaller art galleries will set you apart from the large groups bustling about the more well-known museums. In these local-art hotspots, you will get a chance to speak personally with curators and artists – getting a very intimate, artistic environment. Here is a short list of art houses to get you pointed in the right direction:
Guildhall Art Gallery
Hogarth's House
Kenwood House
Photographers' Gallery
Pitzhanger Manor Gallery & House
4. Speaker's Corner
Any day of the week, there's free entertainment to be had in the north-east corner of Hyde Park. You can even join in. Speakers' Corner has existed since late Victorian times, and welcomes a motley assembly of orators who tend to cover political or religious subjects. Anyone can turn up and declaim on any subject, so long as they stay within the laws of free speech.
5. Be Active In London
Don't let the infamous London grey skies keep you from getting your blood pumping around town. Here is a list of activities to meet other people while in town and keep the waistline maintained.
Walk London promotes seven strategic walking routes around London that you can follow yourself as well as seasonal free guided walks
Explore – pack an A-Z, ride the tube to a stop you don't know, get off and follow your nose
The Friday Night Skate and Sunday Stroll are free, weekly marshaled street skates in central London
Join a free, group cycle ride courtesy of the London Cycling Campaign's website